To achieve the intended goal, it is critical for a student to fully prepare for the BPSC exam and syllabus. Students must have a well-structured and coordinated study strategy to achieve this. Even though everyone must follow the same syllabus, everyone has a different style of learning things and preparing. As a result, we have highlighted some general recommendations and suggestions that will assist students in moving forward in their studies in a fruitful way.
Preparation Tips for BPSC exam :
1. Understand the syllabus of BPSC
Candidates must be familiar with the BPSC syllabus and be able to break it down for better understanding, as no questions will be asked that are not covered by the syllabus. Divide your day into study periods. Spend meaningful time on each subject for which you are preparing. A good study regimen is essential. You must adhere to your schedule.
You must have a good foundation in all subjects. Make sure you thoroughly study the NCERT books (Classes 6–12) for this. These themes should be well-understood by the candidates and then for better understanding you should refer to standard books.
3. Previous Year Question Papers
Following the breakdown of the syllabus, another crucial step is to check over past year's question papers to see what types of questions would be asked in the test. This way, you'll be able to gauge the depth of the questions, what type of question is asked and the pattern, which will help you determine how much you need to read on a given subject.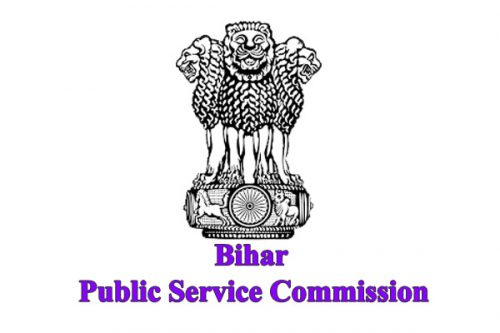 Finding materials for preparing topics for BPSC among notes available in the market, coaching institutions, textbooks, and BPSC reference books, etc. is time-consuming and very confusing. It's important to keep in mind that one's sources should be kept to a minimum. Choosing diverse sources may provide you with additional information, but you will not be able to keep it. As a result, we must limit our sources. Select standard books for your preparation and do not switch books in the middle of the process. Stick to your plans and take detailed notes. Make it a point to set aside at least 2 to 3 hours from your study time to revise anything you produce regularly.
While reading the BPSC syllabus, make sure to write down some quick notes. Brief notes in the form of mind maps, and flowcharts, or as per your understanding. This will aid in revision and save you time because you will not have to reread substantial study material. Make thorough and accurate notes on Bihar's history, geography, culture, language, and festivals as it is a state exam. You must focus on that also. Regularly reviewing your notes. Learn how to read maps of Bihar, India, and the rest of the world. Enroll in the regular exam series so that you may assess your readiness and writing speed. This will assist your brain in reaching out to all portions of the syllabus regularly, allowing you to gain a good mastery of all scholastic topics.
When it comes to studying for competitive exams such as UPSC Civil Services and BPSC exam, revision is crucial. You will be more productive in the exam if you revise frequently. Do not postpone revision till the final possible moment. Continue to revise your quick notes daily.
Because so many issues are dynamic, such as politics, economics, science, and technology, it is necessary to read the newspaper every day and make a list of all the essential news. Either 'The Hindu' or 'The Indian Express' are options. Because this is a State Public Service Exam, one must also stay up with current events in Bihar. The current affairs part must be well-understood. You should start reading newspapers to get a decent understanding of what's going on around the globe. You can also look for current affairs magazines that are published every month.
Smart study is the process of learning something in a short amount of time and a systematic manner. One method to do this is to employ technology. Use systems like OneNote and Evernote to create and organize online notes. This will allow you to revise whenever and wherever you like. There are also a plethora of instructive videos available on platforms such as YouTube which you can use to clear your doubts regarding a particular topic or for better insight.
The most important thing to remember is to maintain your health and mental stability when preparing for BPSC exam. Never put your enjoyment and relaxation at risk. Take time out of your busy routine to relax and rejuvenate your thoughts. This is the main point that everyone neglects. You should not do that, it helps you freshen up and make you more efficient and productive.
FAQs About Preparation tips for BPSC
Q. Which subjects should I focus on for the BPSC exam?
A. Focus on subjects like General Studies, Bihar-specific subjects, Current Affairs, Indian Polity, History, Geography, Economics, and Science.
Q. How can I improve my General Knowledge for the BPSC exam?
A. Read newspapers, follow news channels and websites, use monthly magazines, and explore online resources for current affairs and general knowledge.
Q. Are there any recommended books for BPSC exam preparation?
A. Yes, some recommended books include "Bihar Samanya Gyan" by Dr. C. L. Khanna, "General Knowledge" by Lucent Publication, and "Indian Polity" by M. Laxmikanth, among others. Check for the latest editions and recommendations from successful candidates or coaching institutes.