Have you ever wondered how maps represent the entire world on paper or globe? These maps help us to understand the world on a much smaller scale. They guide us by providing directions from our starting point to the destination.
Did you think who made these maps possible? How are they designed?
Well, the professionals designing maps are called Cartographers and the technology behind creating maps is called Cartography. Without Cartographers, we couldn't have Google maps in our smartphones and moreover, the cab service facilities like Uber and Ola that has become an integral part of our lives for travelling wouldn't have existed at all.
If you are interested in maps and solving puzzles, then consider a career in cartography.
Cartography is the study and the practice of producing maps. Cartographers are the experts in cartography whose job is compiling, studying, designing and distributing conventional charts, maps, spreadsheets and diagrams for the commercial purpose and the public sector.
Cartographers have to be proficient in cartography software like Map Stack, Natural Earth etc that makes their job easier.
There are mainly two types of Cartographers- One, whose job is evaluation of collected data from existing maps and pictures taken with the help of GPS or satellites. The other is who designs a new map by collecting data.
A Cartographer has to use various geodetic surveys and remote sensing systems for measurement, analysis and creating different maps for political, cultural or educational purposes.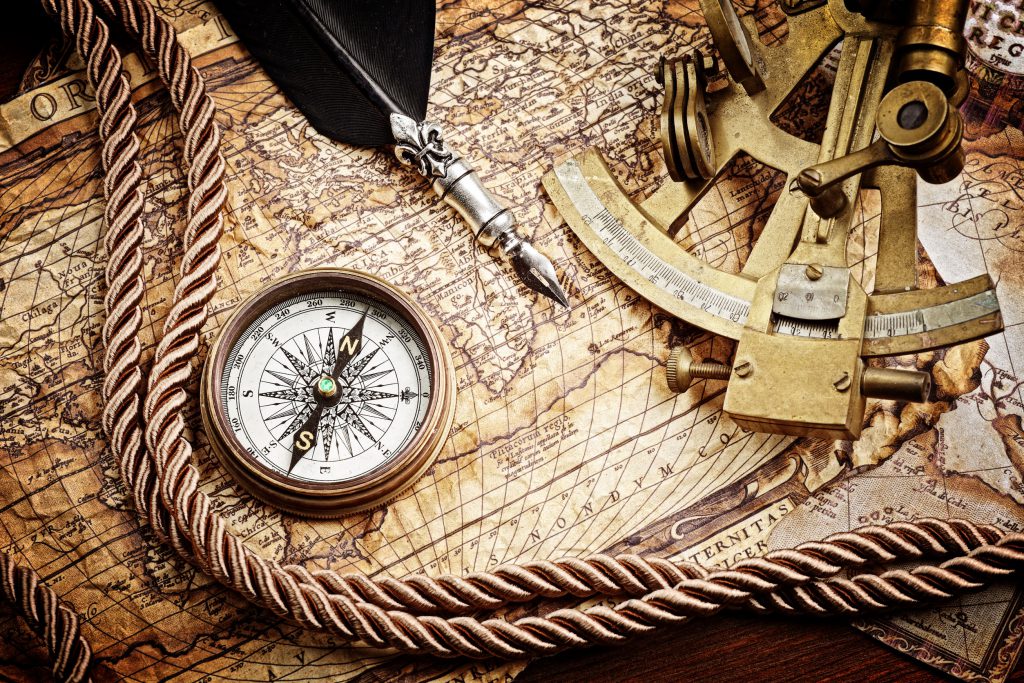 Cartographers are concerned with various aspects of map-making like scientific, technological and artistic aspects for their development and production. The following are some of the responsibilities of a Cartographer.
Research, collect, store, retrieve, evaluate manipulate data for designing maps and checking their accuracy.
Coordinating with information providers, clients and external contacts.
Access and use aerial photographs and satellite images for plotting the heights and positions of geographical features.
Usage of desktop publishing and special computer software for designing maps.
Using GIS for modelling and analysis of landscape features.
Carrying out topographic land surveys and hydrographic seas and coastal areas surveys.
Editing maps, adding or removing new roads, structures and landmarks, make corrections and update existing maps.
Education and Eligibility
Complete 10+2 in Math, Physics and Chemistry from a recognized board in India with a minimum of 60%. For admission in state and national-level universities, a minimum score of 75% is required.
Qualify the entrance exams like JEE mains and JEE Advanced to get admission into reputed institutions like NITs, IIITs and IITs.
Pursue Bachelor of Engineering with specialization in Civil or Geographical Engineering with a minimum of 60% from a recognized institute of India. Candidates also have an option of pursuing an integrated course of 5 years that is civil and geotechnical engineering.
For pursuing masters, graduates have to qualify for the GATE entrance exam conducted by IITs.
Complete Masters in geographical engineering specializing in fields like geotechnical engineering, Land Surveying, Earth Sciences, Geographical Information Systems (GIS) etc.
Top Institutions in India offering Cartography
Annamalai University in Chennai.
Indian Institute of Surveying and Mapping in Hyderabad.
Indian Institute of Technology in Bombay.
Jamia Millia Islamia University in Delhi.
Osmania University in Hyderabad.
Pandit Ravi Shankar Shukla University in Raipur.
Top universities abroad for Cartography
Brigham Young University in U.S.
Florida State University in U.S.
Moscow State University of Geodesy and Cartography.
Texas A&M University in U.S.
University of Wisconsin, Madison in U.S.
Sketching skills.
IT Literacy.
Spatial Aptitude and colour vision.
Photography
Excellent record-keeping skills.
Teamwork skills.
Interest in geography and environment.
The ability for data interpretation, graphic representation and symbols understanding.
Employment Areas for Cartographers
Government organizations as a surveyor.
Military Sector.
As a publisher in publishing agencies.
Companies like Google, Mapbox and Nokia.
Job profiles for Cartographers
The following are the job opportunities after completion of a cartography degree.
Trained professional Cartographers.
GIS Specialists.
Analysis.
Researchers and Scientists.
Field surveying and compiling geographic information.
Instructors and Professors in schools, colleges and universities.
Entry-level Cartographers are expected to earn an average of INR 15-20K and experienced cartographers can earn INR 50K. With a higher degree and specialization or a job abroad, these professionals can earn anywhere between INR 5-10 LPA depending on the organization.
The employment rate of these professionals is expected to grow 15% from 2018-2028 that is faster than the average growth rate in India. The job prospects are best due to increased usage of maps in government planning with a whopping 29% job growth rate through 2024.