We've all faced this situation – hours of thinking without getting those right lines, the mind almost a blank slate (and sometimes, a fast-approaching deadline in addition). This state, called the writer's block, is believed by some as an actual psychological disorder, while others think it's just "all in the head". In the 1970s, two clinical psychologists – Jerome Singer and Michael Barrios studied a group of writers with the block.
After studying them for a period of several months, they came to four conclusions for the cause of writer's block –
Really, really high levels of self-criticism.
Fear of being compared to other writers
No external motivation (attention, reward, praise)
No internal motivation (interest of narration)
In short, writer's block is usually because of some insecurity or discomfort associated with writing something. Whatever might be the root cause, here are 6 ways to overcome writer's block, because after all, it could always be overcome.
Do Something Else Creative or Fun
Try adding some new stimulations to the brain like colors, sounds and taste – draw some art, watch a movie, have a normal conversation with a friend or eat something you love. These stimulations fire different regions of the brain, refreshing your mind, so that you could get some new insights for writing as well.
Free write
Freewriting is writing without regard for grammar, spelling, topics or any other considerations for a specific amount of time and with no breaks. This helps stop you from self-doubting yourself, or being self-conscious, factors which have been known to contribute to causing writer's block. Though you might have written about a completely different topic than what you are supposed to be working on, it still helps. Find a distraction-free place, set a time limit (10 minutes for starters) and write on!
Write First, Perfect Next
Sometimes, it takes hours or days just to find the right word or phrase. It really eats up time and energy of a writer. When that's the case, just write what you feel, whether it sounds right or not. You could mark the word, phrase, or sentence and come back to it after a while to correct it. 
Take a shower. Or do a workout.
Science says when you're working on activities which make us relax, require repeated actions or monotony, dopamine is released. Dopamine increases the chances of getting good ideas. Another factor is that such activities require repeated actions, and monotony. When taking a shower or working out, the mind gets a chance to wander, helping in sorting out things.
Right Skill
Bright Future
Write from the middle or end
For every writer, putting down sensible words starting from a completely blank page is always an intimidating thought. When that's the case, choose a part of the writing piece you feel a little comfortable with. By the time you progress a bit, your creative juices would be flowing, so you could start working on an artful beginning to connect to whatever you've started.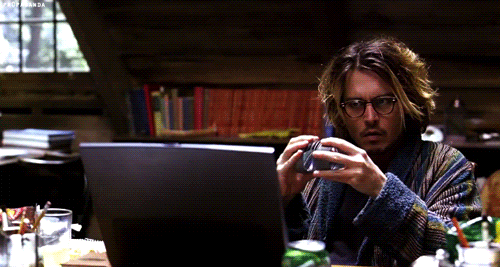 Get rid of distractions
In the world of the internet, distractions are plentiful and focusing is taxing. Get yourself the willpower to turn off all those notifications from those distracting apps. Or, if you find that too tough, there are plenty of apps in the market that could be used to stay focused, especially for writers. 
Schedule a routine
We normally think of creativity as something that has to flow on its own, but even creativity is just like any other habit. Following a consistent timing for writing trains your brain and biological clock to start thinking creatively, in at least one particular time of day, reducing chances of getting a complete block.
Write for yourself
Sometimes, the pressure of meeting the audience's expectations is so high it blocks creativity and the joy of writing. So instead of thinking about what others would think, follow your heart and write what you feel is right.
The reasons for getting a writer's block might be just four, but for overcoming writer's block there are tons of ways. So next time you're staring into a block, try out these suggestions, at least one of them is bound to work!