If you are interested in engineering or technical courses then you have already heard about the IIIT Delhi i.e. Indraprastha Institute of Information technology and>IIIT Delhi cut off. You also want to take IIIT Delhi cut off Admission in it.
Well if you don't know the procedure or requirements to take admission in iiit Delhi. Don't worry, here we are to resolve all your problems.In this article, we are going to tell you, what are the requirements and qualifications that you need to take admissions into its undergraduate courses. Let's start it.
IIIT Delhi Cut Off: Admission Process For B.Tech Courses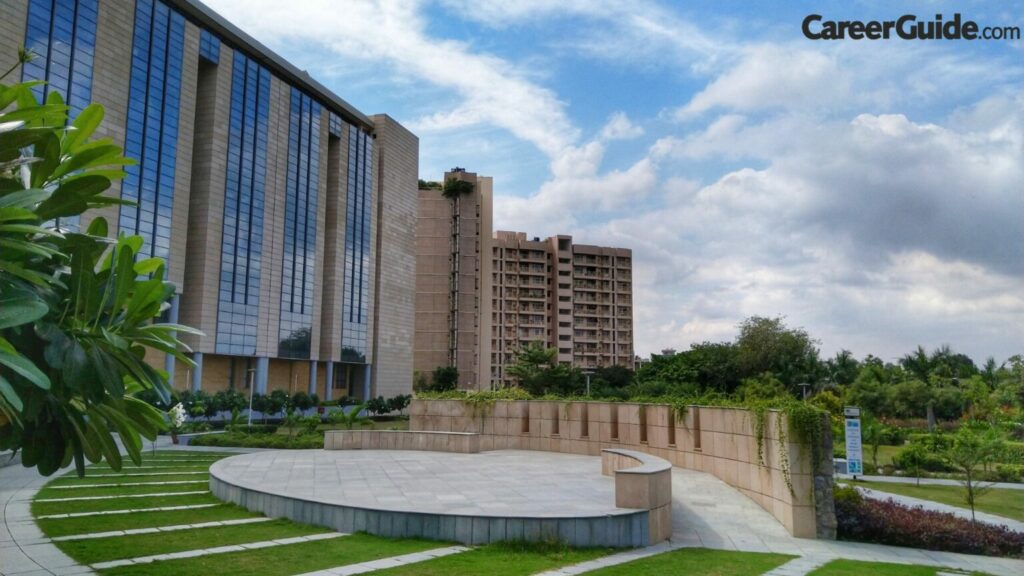 Indraprastha Institute of Information Technology, orIIIT Delhi, was founded in 2008 and has quickly established itself as one of India's most promising research and education organisations. This NAAC-accredited college offers a diverse range of undergraduate, postgraduate, and doctorate with a variety of specialisations. 
Bachelor's degrees, 10+2 qualifications, and CGPA-based criteria are all common IIIT Delhi qualifying requirements. Admission is also based on results from qualifying exams such as GATE and JEE Main. In addition to the exam and score requirements, the IIIT Delhi admissions procedure and 
IIIT Delhi cut off
 includes interview rounds during which individuals are evaluated on their expertise, knowledge of subjects and confidence.
NIRF top engineering colleges 2023
IIIT (Indraprastha Institute Of Information Technology), Delhi Undergraduate Admissions
Apart from the IIIT Delhi cut off the undergraduate courses of the Indraprastha Institute of Information Technology in Delhi are designed to equip students with a solid foundation in the field of their choice. 
The institute offers a diverse set of B.Tech programmes aimed at students interested in gaining in-depth technical knowledge in areas such as computer science, electronics, communication, artificial intelligence, and more. The eligibility criteria for undergraduate programmes at IIIT, Delhi may range depending on the specialisation.
Most of them, however, require a 10+2 or other equivalent qualification, as well as a legitimate JEE score. Admission to qualified B.Tech programmes can also be based on UCEED scores and class XII grades. Computer Science and Engineering (CSE), Electronics and Communications Engineering (ECE), Computer Science and Applied Mathematics (CSAM), 
IIIT Delhi B.Tech Admission Steps
Now that we know the 
IIIT Delhi cut off
 

and the requirements let us look at the steps for admission. If you want to apply for admission, you have to visit the official website of IIIT Delhi and go to section B.Tech where you have to complete the procedure.
1.
 Joint Admission Counselling (JAC) will be used for admissions to the following courses: B.Tech (CSAM), B.Tech (CSAI), B.Tech (CSE), B.Tech (ECE), B.Tech (CSD), B.Tech (CSB), and B.Tech (CSD) (CSSS). Netaji Subhash University of Technology (NSUT), 
Delhi Technological University
 (DTU), and Indira Gandhi Delhi Technical University for Women (IGDTUW) will collaborate on the joint admissions counselling.
2.
UCEED
 rank and class XII marks are used to fill some B.Tech (CSD) and B.Tech (CSSS) seats, respectively. To apply for these positions, go to the IIIT, Delhi website and fill out the application form.
3. 
The percentile earned in the 
JEE Main
 Paper I will be used to select students. Students are also chosen based on their UCEED rank and XII grade point average.
IIIT Delhi Cut Off, Eligibility & Qualification Requirements
Candidates must have passed 10+2 with at least 70% marks from the CBSE Board or an equivalent institution to be considered for admission.
Physics, Math, and Chemistry (PCM) must have as main subjects in class 10+2 for the candidate to be considered.
Candidates must pass the JEE Mains or UCEED exams to be considered for admission.
Candidates who want to apply for the B.Tech (CSD) programme can use their UCEED rank to gain admission.
Those who want to apply for B.Tech (CSSS) can do so using their class XII grades.
In 10+2, the candidate must achieve a 70 per cent overall score, with at least 70 per cent in mathematics. At the time of admission, JEE or UCEED scores would be favoured. Aspirants must have passed from a school in the National Capital Territory.
IIIT Delhi Cut Off: B.Tech 2023
IIIT Delhi cut off
 is generally very high but as the admission through counselling is done, there is relaxation in cut-offs. Admission rounds can go up to 10 rounds or as per the admission requirements. You can visit the official website for category wise cutoffs.
NIRF top engineering colleges 2023