Once you get started with your interests but do not know the documentation or the roadmap, it gets really difficult to go further or even start. So it is always preferred to go through the essentials to excel. If you want to prepare for the UPSC examination but have doubts like what is UPSC, what is the syllabus, or is it worth it for you to prepare for such a tough examination, then you have landed upon the article that is meant for you.
Previous Year Question Paper
Union Public Service Commission, abbreviated as UPSC is the government commission. It conducts various examinations for the entrance for services like IAS, IPS, IFS, and other esteemed government services. The UPSC Civil Services Examination (CSE) is conducted in three phases.
The first phase consists of the qualifying paper. It consists of two papers that are objective i.e. MCQ based. It is the preliminary examination commonly known as the UPSC Prelims. The exam pattern consists of Paper 1 comprising 100 questions and Paper 2 comprising 80 questions, and 2 hours are allotted for both exams exclusively.
After the qualifying prelims phase, the next hurdle is phase two known as UPSC Mains. It consists of nine papers and all are of subjective type. This paper consists of one compulsory Indian Language, English, Essay, General Studies I, II, III, IV, Optional I, and Optional II.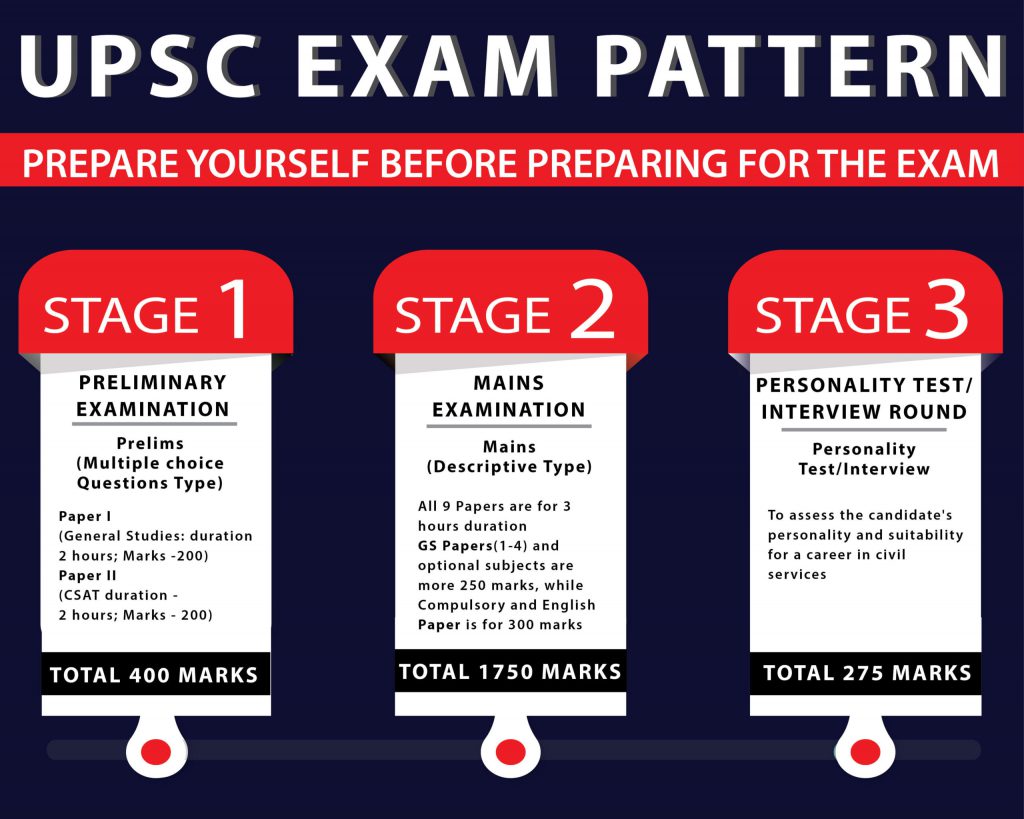 Once you are done with these two phases, the actual test is taken by a personality test known as UPSC Interview. Here the official team takes your interview and asks you some challenging logical questions, and based on your performance marks are allotted to you. After successful completion of all three stages, you get admission to LBSNAA, an academy for the training and mentorship of upcoming government officials.
Previous Year Question Paper
Firstly for being an Indian Public servant that is an Indian government official your nationality should be Indian. And the age limit for IAS is 21 to 32 years. Apartly educational qualifications for UPSC Civil Services is graduation from any recognized university.
No doubt this exam is considered the toughest examination in India. It is because of the two major factors. One is the growing competition and cutoffs. The other one is the vast syllabus of the UPSC Examination.
The major subjects in the syllabus are:
History of Indian National Movement, Indian, And World Geography, Indian Polity, and Governance, Economic and Social Development. Current events and affairs. Comprehension, logical and interpersonal skills, decision-making approach, general mental ability, and basic numerology including data interpretation. Indian Constitution, Salient features of various acts, and much more. Though the full syllabus is available on the official website of UPSC, you can surely check it out there.
Previous Year Question Paper
There is plenty of online material available on the internet, you can easily download the pdfs of the main books and start preparing at your very own moment. Though, it is a trap here that you will easily get the material. Your main focus should be the NCERT books provided by the Indian Government, as the most fundamental aspects are covered in those. Rest the books like M Laxmikant's Indian Polity, Constitution of India by DD Basu, Indian Economy by Ramesh Singh, etc. I recommend going through this in detail.
You must be flipped that one should prepare for it or get uncomfortable with the syllabus and competitiveness. One thing to note down is, this examination is based on your analytical skills. How is your analysis approaching, start to analyze things in the way of your opinion and then figure out the results? If you are determined with your aim, no power can stop you, so starts hustling.
Previous Year Question Paper
Frequently Asked Questions
 Coaching is not mandatory for UPSC preparation but can be helpful for candidates who need guidance and a structured approach. Coaching institutes provide expert faculty, study materials, and mock tests that can aid in preparation.
The syllabus for the UPSC examination covers a wide range of subjects, including Indian Polity, Economy, History, Geography, General Science, Current Affairs, and Aptitude. The detailed syllabus is provided by UPSC and is available on their official website.
Current affairs play a significant role in the UPSC examination. Candidates are expected to be aware of national and international current events, government schemes, and important developments in various fields. Reading newspapers, magazines, and following reliable news sources is essential to stay updated and perform well in the examination.