Justice Hidayatullah was a distinguished lawyer, scholar, author, educator, and linguist. He served as India's 11th Chief Justice from February 25, 1968 until December 16, 1970 and 6th Vice President from 31st August 1979 to 30th August 1984. He also served as acting President of India twice, from July 20  1969 to August 24 1969 and from October 6 1982 to October 31 1982.
Justice Hidayatullah was born in a well-known Muslim upper-class family in Lucknow, United Province, British India (now Uttar Pradesh, India) on December 17, 1905. His grandfather was an advocate and his father was an Urdu poet. Justice Hidayatullah was India's first Muslim Chief Justice and the country's second Muslim President.
Education
He went to Government School in Raipur for his elementary schooling and Morris College in Nagpur for his graduation. Justice Hidayatullah received his B.A. and M.A. degrees from the University of Cambridge's Trinity College. In 1930, he was won a gold medal and has achieved a second degree of merit. He was called to the Bar from Lincoln's inn in the same year. From there, he pursued English and Law Tripos and obtained a position as a Barrister-at-Law. 
Career
He returned to India after graduation and became an Advocate of the High Court of Central Provinces. Justice was appointed as a government pleader of the High Court in Nagpur in 1942, and the following year he was appointed as the Advocate General of Central Province and Berar (now Madhya Pradesh), he held this position  until his appointment as an Additional Judge of the High Court on June 24, 1946.
Right Skill
=
Bright Future
Justice Hidayatullah was appointed as a permanent judge of the High Court of Central Provinces and Berar on September 13, 1943. He was appointed Chief Justice of the Nagpur High Court on December 3, 1954, making him the High Court's youngest Chief Justice. After two years, he was appointed as the Chief Justice of the Madhya Pradesh High Court in 1956.
On December 1, 1958, he was appointed to the Supreme Court as a Justice. On February 28, 1968, he was appointed Chief Justice of India after serving as a Supreme Court judge for over ten years.
When Justice Hidayatullah was serving as the Chief Justice of India, the  then-President Zakir Hussain died unexpectedly,  Vice President Mr. V.V. Giri took over as acting President of India, but V.V. Giri left his position as Vice President and acting President to stand as a candidate for becoming the President of India in 1969. During this time when both the president and the vice president were not there to take the office of president , Chief Justice of India ,  Justice Hidayatullah served as acting President of India.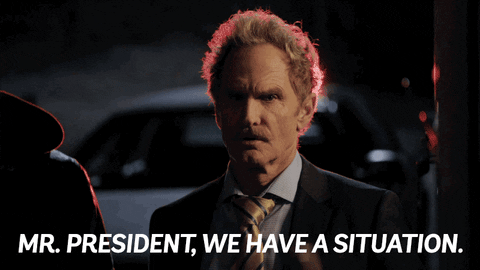 While Justice Hidayatullah was Vice President of India in 1982 the  then-President of India , Zail Singh, travelled to the United States for medical treatment, Justice Hidayatullah was appointed as acting President. As a result, he served as acting president twice. Justice Hidayatullah service in all of these capacities set him unique from other Indian leaders. He became the first and only person in India's history to hold the positions of Chief Justice, President, and Vice President.
Judgements
During his long career on the Supreme Court, he was a party to a number of important judgements, including the Golaknath v. State of Punjab decision, which held that the Parliament had no ability to change the Constitution to limit Fundamental Rights. His decision in the case of Ranjit D. Udeshi, which dealt with the law of obscenity, showed a flair for literature and is noteworthy.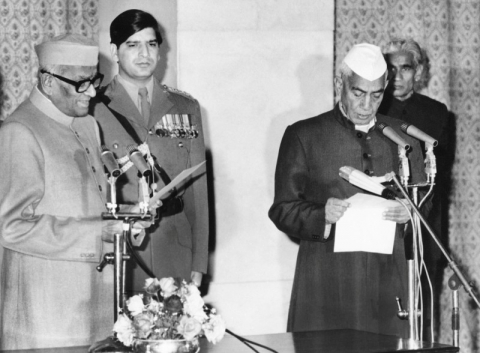 Awards
Officer of the Order of the British Empire (OBE), 1946 King's Birthday Honors, Medallion and Plaque of Merit Philconsa, Manila, 1970, and War Service Badge, 1948, are just a few of the awards and honors he received.
Justice Hidayatullah has made a significant contribution to the legal, political, social, and cultural systems. With the passage of time, his statesmanship in the Indian politics and importance to Indian society will become increasingly apparent. He was a wonderful person. Both at the Bar and on the Bench, he had been quite courteous and kind.