Career is an indispensable thing in one's existence. No matter what you choose to pursue, it will affect your life enormously. Therefore, choosing the right career option is very important in this new-age.
Modern generation, modern choices, up to date learning and new career options.
"Find out what you like doing best and get someone to pay you for doing it." – Katherine Whitehorn
In this digital era, new age career options are quickly turning up, and with this emerging career options are numerous and diverse.
Check this video for a comprehensive idea of the latest career options in today's times:
Here, are some advanced and new-age career options one can gain ground with.
1. Digital Marketing
Digital Marketing is the utilization of the internet, to reach consumers through various channels like social media, search engines, emails etc. It is basically connecting brands to consumers through multiple platforms. For example Google, Twitter, Facebook etc.
Hence, the next question arises is, Why Digital Marketing? Most new-age companies going online.
Expanding employment opportunities.
Must for those who want to start on their own.
Very docile as a second career due to freelancing opportunities.
Two major areas to focus:
Production- create product or service,
Digital Marketing and Online Sales.
Digital Marketing elevates the online campaign on the grounds of a target audience, geography and customers buying needs. It is booming rapidly with compounding opportunities to build a career.
2. Content Writing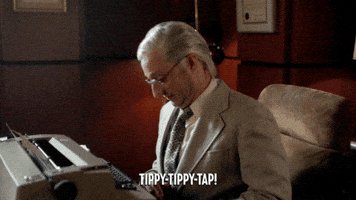 Regardless of any degrees, anybody can become a content writer. Writing is no more limited to a hobby any more. Writing can be used as a source of income and content writing as a new age career option provides immense opportunities as demand for content is growing in the market.
Content writing has become a full-fledged profession. Good communication skills can fetch n number of jobs. Any independent, having a degree in journalism, literature or mass communication is more likely to be hired by the recruiters. Although, companies look for those who are exceptionally good at communicating irrespective of their degree in any field.
The industry is always hungry for good content writers. However, there are different fields of content writing: Technical writing, web content, marketing content, copywriting, fashion, children writing, public relations writing etc.
Internet is a vast channel of reaching out to people. Therefore, more or less all businesses require content via which they can negotiate with the public. And this can be easier if a content writer is hired, and due to huge market demand content writing jobs are flourishing.
3. Graphic Design
"There are three responses to a piece of design- yes, no and WOW. Wow is the one to aim for." – Milton Glaser
Creative ideas and artistic mind can be a promising path towards a successful career as a graphic designer. Graphic Design is a combination of words, images and ideas to create visual communication. Graphic Design can also be coined as communication design and visual communication.
Graphic Designer is predominantly appointed in web designing companies. They work closely with the web designers to give an eye-catching appearance to the documents, layouts, images and many more web applications.
Graphic Designer is a versatile new-age career option and accomplished graphic designer are in demand by various companies these days.
Passion, willingness to learn and hard work always carves a way towards success.
4. Event Management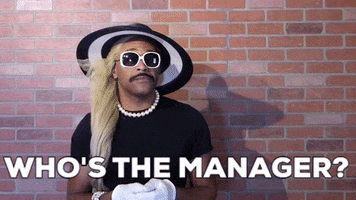 Creative mindset and organizational skills are key features of event management. A career in event management is never tedious, and it is wide and subjective, making it perfect as a new-age career option. An event management qualification will offer you a chance to expand your skills and work on gripping large-scale projects where you indulge yourself with a team to bring in the innovative ideas together.
Event management is an adaptive activity. The utmost ingredient of the outline comprises diligent planning, relationship management, marketing, creativity and many more in a calculated process. It also consists of executive events, visualizing concepts, organizing events with an engrossed goal for a target audience, organizing fashion shows, weddings, exhibitions, disco nights, product launches, concerts, etc.
"Productivity is never an accident. It is always the result of commitment to excellence, intelligent planning and focused effort." –Paul J. Meyer