Career Counseling: "If you want to struggle or fight in this competitive environment of the world for survival then to make yourself to be the best one is not important, what's important is that you have to keep evolving yourself to say the best". Every person has a right to make decisions regarding their career prospects but suppose if your decision takes you on the wrong path then what will happen to your career? Will you all be happy by ruining your career. That's why if you all don't want to ruin your career and want to take the right decision at right time then you all are just one step away by following the BJMC student's career counseling.
All heard about Career guidance but do you know why we need career counseling? Career guidance saves you from the wrong perceptions about the courses and job opportunities in that field. A student can choose their career in any field either they can be doctors, engineers, or journalists.
7 Reasons why BJMC students need career counseling
High time to realize the fact that not all want to be doctors and engineers, they have started exploring other fields depending upon their talent and interest but they all do not have a clear idea about their choice of career because of lack of requisite knowledge to plan their higher course of studies without knowing the eligibility for their chosen field.
Most often people think journalism is all about writing well, So if they write somehow quite well then they decide to go pursuing a Bachelor of Journalism and Communication (BJMC)without knowing their Pros and Cons and what are the opportunities in this domain.
People go for pursuing a Bachelor of Journalism and Communication (BJMC) and they also graduate in it but after graduation, they don't know how to move further. Now at this place, they find themselves at crossroads but they don't know where to go, that's why they remain standing there.
If you are pursuing BJMC then you must ready to explore various opportunities and go beyond geographical boundaries. This is because Journalism is not all about writing only.
If you want to get hired in the best firms, besides pursuing a Journalism course in mass communication, you should have a keen interest and knowledge of news and current affairs. Also, you should know how to deal with problems in this field in a smart way.
If you are pursuing BJMC then you must know the career prospect in this field. After graduation you can apply for the following job profiles: Fashion Photographer, Producer, Radio Jockey/ RJ, Public Relations Officer, Content Writer, Journalist/News reporter.
The first step to getting hired in a good company is the selection of college. From which college you want to graduate.
For all the above reasons Career Counseling is important. It plays a crucial role in a student's life. Career guidance helps to clear all these doubts by giving them clarity and vision regarding what they can expect from their chosen course. Whatever field you want to choose, choose it but you must know about all the things which are related to your chosen field. Career counseling helps to discover a student's true potential.
Why Career Counseling is important?
We all know that decisions regarding Career are irreversible so career counseling opposed to wrong opportunities that can ruin a student's career and makes your path easy by motivating you to face all old and make you emotionally strong. To enhance a student's career prospects, concern with a career counselor for once just to make the right decision. For example, if we are not well then we concern with a doctor to get well soon in spite of this, without knowing about the disease if we just take medicine and think we will get well soon. Will we able to well soon? Obviously No.
In a similar way to make the right career decision at the right time for a bright future, career counseling is important.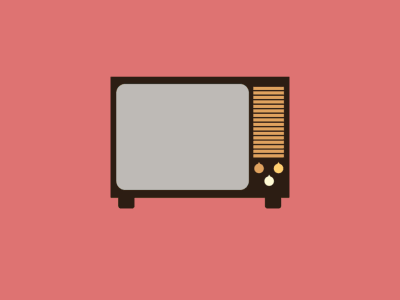 Lets us understand the need for career counseling with an example
As we know that, when we are in Class 10th and now we have to choose a stream because we have a choice of the various stream like Humanities, Science with mathematics, science with biology and Commerce, and the only career counseling he has is the opinion of his parents, his teacher's judgment based on his marks and the comments of his friends and neighbors.
Choosing the right course for the children is a prodigious task for parents. In recent past hundred years, the different combinations of new courses have been introduced like fashion, bioinformatics, Hospital Management, Event Management, Journalism, and mass communication are more in demand. Here career guidance helps the students to know the pros and cons of different streams, courses, and educational options it offers, thus the students can make the right choice that can help to avoid the risk of change in career path.
Though not many schools in India give career counseling to students, So those students can visit counselors independently to decide or to enhance their career prospects and these are the reasons why counseling is important for BJMC students.