Civil engineering is a professional engineering branch that deals with the design, construction, and maintenance of the physical and naturally built environment, including public works such as roads, canals, dams, airports, sewerage systems, bridges, pipelines, structural components of buildings, and railways. 
All About Civil engineering
Candidates applying for engineering have a quite number of specialisations to choose from. Some of them are listed below:
Construction Engineering
Coastal and Ocean Engineering
Geotechnical Engineering
Environmental Engineering
Fire protection engineering
Materials Engineering
Transportation engineering
General Engineering
Structural Engineering
Bridge Engineering
Irrigation Engineering
Hydraulic Engineering
Land development
Water Resources Engineering
Urban Engineering
Eligibility Criteria
For a student to have a career in Civil Engineering, he/she will have to pursue an undergraduate engineering program (BTech). After completing that the student can opt for a postgraduation program or a job in the same stream. Many institutes offer a two-year diploma degree.
Eligibility:
The candidate must have cleared class X or its equivalent examination with a minimum of forty-five per cent (45%) marks each in Science and Mathematics as the compulsory subjects. The candidate should also know English fluently
BTech Civil Engineering
B Tech is a 4 year-long undergraduate program comprising of 8 semesters each of 6 months.
Eligibility
Aspirants should have cleared the Higher Secondary Examination (10+2) or any of its equivalent examinations from any recognized central or state board with Physics, Chemistry and Mathematics as compulsory subjects.
The admission of a candidate is based on the entrance exams such as – JEE Main, JEE Advanced, MHCET, KCET and other exams.
MTech in Civil Engineering
B Tech Civil Engineering is a 2 year-long postgraduation program
Eligibility
The aspirants should have a degree in BTech with a minimum passing percentage in the aggregation of all subjects studied in the undergraduate program.
The admissions are done based on merit from the marks secured in entrance exams such as GATE
Top Entrance Exams for Civil Engineering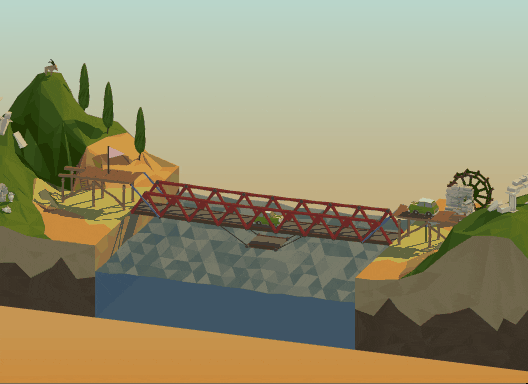 To seek admission into an engineering college the student will have to appear for any of the following entrance examinations:
JEE Mains
JEE Advanced
BITSAT
MHT CET
KCET,etc.
Civil Engineering: Types of Job Profiles and Recruiters
Civil engineers are hired by various Construction Firms, Defence Forces Development Boards Municipal Bodies, etc. They work in public and private sectors in all branches of design, highways, bridges, dams, canals, construction, maintenance of roads, airports, housing complexes, docks, and in environmental management, etc. 
Some of the jobs Civil Engineers are offered right after graduation.

| | | |
| --- | --- | --- |
| Job Profile | Job description | Average Annual Salary |
| Structural Engineers | Structural Engineers are responsible for designing, planning and supervision of the construction of infrastructural projects like buildings, bridges, etc. | INR 4-5 Lakhs for freshers |
| Geotechnical Engineers | The basic responsibility of Geotechnical engineers is to develop projects and to find appropriate solutions to the problems that are related to geology. | INR 3-4 Lakhs for freshers |
| Site Engineers | Site Engineers are responsible for the safety, security, organization, health and supervision of material and people working at the site. | INR 2.5-3 Lakhs for freshers |
| Construction Engineers | The main task of Construction Engineers is to plan, direct, and supervise large construction projects. | INR 3.5-4 Lakhs for freshers |
| Lecturers/Professor | A lecturer would be playing a very important role in shaping the future of students studying Civil Engineering | INR 3.5-4 Lakhs for freshers |
Civil engineering graduates are hired by some of the top companies like:
L&T
TATA Consulting Engineers Ltd
Maytas Infra Ltd
Jacobs Engineering
Shapoorji Pallonji
Schlumberger
Jacobs Engineering
Power Grid Corporation of India Ltd
Jones Lang LaSalle
Land Transport Authority etc

Important FAQs on Civil Engineering
Q. Being a civil engineer, how will the post-graduation specialization in structural design help me to get a good job in Government sector?
A. A maximum number of seats in Government services exams are reserved for structural engineering. Aspirants with good command in the subject have a much higher chance at clearing the exams and to be recruited on senior posts.
Q. I got only 50% in my BE course but scored very good marks in GATE (civil engineering), how will it be beneficial for me?
A. Institutes like IITs or NITs have different selection criteria for MTech, you can go for it if you have a good GATE score.
Q. Which are some journals that are publishing recent research in civil engineering?
A. Here's a list of the few international journals related to civil engineering:
International Journal of Civil Engineering
Journal of Civil Engineering and Architecture-David Publishing Company
Civil Engineering and Architecture
International Journal of Structural and Civil Engineering Research
Q. As a future, which foreign language would be beneficial for me?
A. It depends on the country you would be going for higher studies or for work. Learning the country's language where you'll be posted will help you to converse with your team more efficiently and will help you to get internships and project works.
Q. Which are the top companies to pursue an internship in India?
A. Here's a list of some top companies related to civil engineering from different sectors:
Structural Engineering/Geo-technical Engineering:
Indian Railways
Public Works Department
Real Estate Companies
Building Materials:
H&R Johnson Tiles
Townships/Real Estate Developers
Transportation Engineering:
National Highway Authority of India
Public Works Department
Airport Authority of India
Environmental Engineering:
Public Health Department
Municipal Committee of any city.
Q. What do they do?
A. Civil engineers are into designing buildings, supervising, operating, constructing and designing projects in the public as well as the private sector. They also take projects related to water supply and sewage for airports, tunnels, roads, dams, bridges, etc.