Electrical Engineering is a branch of engineering that deals with the study of the application of electronics, electricity and electromagnetism. Electric circuits and pieces of equipment are designed by trained electrical engineers. Electrical engineers work in large as well in small scale hardware companies which include designing, manufacturing, and operating power plants, computer chips and ignition systems for automobiles industrial machinery, electrical motors aircraft, space crafts and all kinds of engines.
Introduction
Electrical engineering covers everything related to electrical devices, systems and the use of electricity. Electrical engineers' generally work on power plants, computers and other electrical devices. Electrical engineers today are designing dashboard computers that will monitor engine functions of automobiles in the future.
A qualified electrical engineer has the privilege to choose his/her area of work from a wide variety of areas like cell phone, navigation systems, computers, radars, electronic gadgets, power plant, etc. The average starting salary of a fresh electrical engineering graduate is Rs 4 lakh.
Electrical Engineering: Eligibility Criteria and Entrance Exams
For seeking admission to B.E. Electrical Engineering, the applicants should have passed the Higher Secondary Examination (10+2) in the Science stream with maths, physics, and chemistry as compulsory subjects. In the case of IIT, the candidates must qualify in the (JEE) Joint Entrance Examinations. There also state-level engineering entrance exams like MHTCET, KCET, etc
B.E. Electrical Engineering: Admission Process
Through entrance exams candidates can get admission to B.E. Electrical Engineering course. The entrance exams are conducted at various levels such as the state level, national level, and University level.
For seeking admission to B.Tech. or B.E. programs, candidates should apply for a national level entrance exam i.e., JEE Mains which is conducted through CBSE. Admission into IITs and NITs is done through JEE Advanced which is the 2nd level after JEE Main.
Admission in most of the institutes for BTech/BE/MTech (Electrical Engineering) programs is based on engineering entrance exam scores.
| | | |
| --- | --- | --- |
| JEE Main | LPU-NEST | AUEET |
| JEE Advanced | COMEDK | Assam CEE |
| BITSAT | WBJEE | GEEE |
| UPSEE | GATE | HITSEEE |
| KCET | SITEEE | VSAT |
| CUSAT CAT | HS TES | VTUEEE |
| LPU NEST | UPESEAT | SMIT |
| IPU CET | REAP | SAAT |
| JKCET | BCECE | AP EAMCET |
| BITSAT | KEAM | KIITEE |
| MHT CET | SRMJEEE | TS EAMCET |
| WBJEE | COMEDK UGET | TNEA |
| CG PET | MET | UKSEE |
Electrical Engineering: Job Profiles & Top Companies:
Most people think that Electrical Engineering is all about wires and electrical circuits but it is far beyond that. There is a need for Electrical Engineers not only in the power industry or construction but also in navigation, aerospace, telecommunication, architecture, IT, railways, automobile, defence, etc. Electrical Engineers are required in various fields, right from maintaining power grids to supervising research and development of electronic devices and technology to designing circuits for computers. This branch of Engineering is required intensively in two fields: Power and Telecommunication.
Power Engineers: Power Engineers majorly deal with the generation and transmission of electricity. Their service is sought the most in the automobile industry as they are responsible for designing, manufacturing and maintaining engines and maintaining the flow of power from the engine attached to devices. The minimum starting salary of a Power Engineer is Rs 4 lakhs.
Telecommunication Engineers: Their work mainly deals with the designing and maintenance of cables. Their service is also sought for the production of receivers and transceivers. the minimum starting salary of a Telecommunication Engineer is Rs 4 lakh. Electrical Engineers play an important role in:
Designing, manufacturing and operating power plants, industrial machinery, electrical motors, and ignition systems for aircraft, space crafts, automobiles, and other types of engines
Researching and designing improved ways of using electrical power
Computing the cost of manufacture, construction and installation of a particular electrical equipment as per its specifications
Top Companies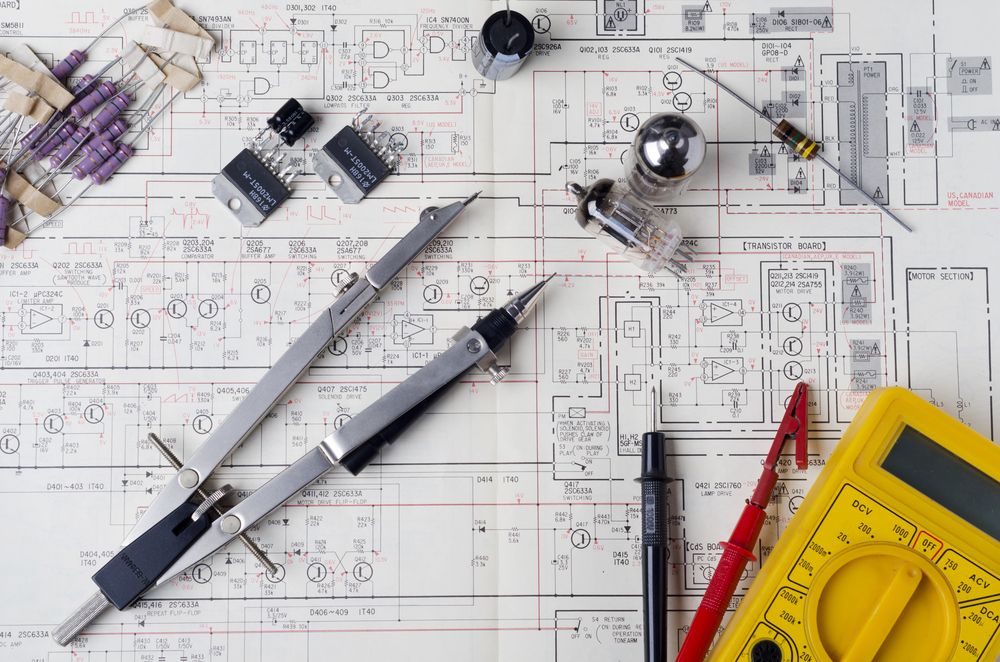 | | |
| --- | --- |
| Bharat Heavy Electricals Limited | Siemens |
| ABB India Limited | Havells India Limited |
| Adani Power Limited | Crompton Greaves |
| Jindal Steel & Power Limited | Bajaj Electricals Limited |
| Alstom India Limited | General Electrics |
| Larson & Turbo | Tata Electric Companies |
| Philips | Gujarat Industries Power Company Limited |
| Wipro | Kirloskar Group |
| Sterling | Schnider Electric |
| EMCO Limited | HBM Power System |
| Eveready Industries India Limited | Exide Industries Limited |
| Microtek | Ankit Electricals |
| Finolex Cables Limited | Balar Marketing Private Limited |
| Arihant Enterprises | Kaydour Cables India |
| Mellcon Engineers | BL Power Systems Limited |
| Ultra Electric Company India Pvt Ltd. | National Wind & Power Corporation |
| Neolex Cables | DLF Power Limited |
| Lanco Industries | Kuber Lighting Private Limited |