Are you planning to study abroad? Here we have curated a list of the top career counsellors/ consultants in Hyderabad who specialize in overseas education couselling and will help decide the best college for you and provide expert guidance in the admission process for different universities in various countries.
Ms. Sangita Kar Mannem 
About Ms. Sangita Kar Mannem
Ms. Sangita Kar Mannem Director at SARO Group of Companies is a career counsellor based in Hyderabad, India. She is a certified professional experienced in business elements of Foreign Education consultancy and Management schooling industry of India for over 10 years. Ms. Sangita has managed different jobs including Marketing, Student dealing with, Marketing communication, and image management in Social media.
Career expertise of Ms. Sangita Kar Mann
Ms. Swetha Bejjarapu
About Ms. Swetha Bejjarapu 
Ms. Swetha Bejjarapu is one of the top Career counsellors in Hyderabad for students who want guidance for studying abroad. She helps the students (clients) in the admission process for different universities in various countries like the USA, UK, etc. She listens to the concerns of the clients and helps them by providing appropriate information. This process includes researching the different universities and the courses they provide in the respective countries. She provides services related to students' applications such as helping them in filling the forms, selection of universities and colleges and documents required in respective universities, sending the application materials to the universities on time, follow-up with the universities as well as with the student.
She also helps the students in following up with universities continuously to get the offer letters for them. Swetha Bejjarapu also helps students with the accommodation process within the university campus or outside the university. She helps clients with the VISA process after admission to the university by filling the visa form and making an appointment for the interview, also guiding them on the documents to be carried at the time of the VISA interview. She also maintains all the research, records, and all other information done during the admission process for future reference.
Career Expertise Of Ms. Swetha Bejjarapu
Humanistic Studies
Career Counsellor
PCM or PCBM Stream 
Interview Tips
Study Abroad 
Higher Studies in the USA 
Mr. Prakash Gadagoju
About Mr. Prakash Gadagoju
Mr. Prakash Gadagoju is an Overseas Educational Counsellor at Edex Academy, is a career counsellor based in Hyderabad, Telangana. He educates students and parents about colleges, the college admissions process, trends, procedures, and helps students and families aspire realistically and choose wisely. He counsels students and directs them into the right programs. He is responsible for admissions, counselling, and handling customer queries.
He pro-actively generates new enquires from the leads & existing students. He has also traveled to many cities to attend International Education Fairs in order to promote and recruit potential students. During the travel, he has researched the various options for the same courses in different colleges and universities. He provides assistance to students for application procedures, visa applications. He maintains an accurate ledger and computer records of students counselled and applications sent to Abroad [Customer Relationship Management Software].
Career Expertise of Mr. Prakash Gadagoju 
Humanistic Studies 
Career Counsellor
Study Abroad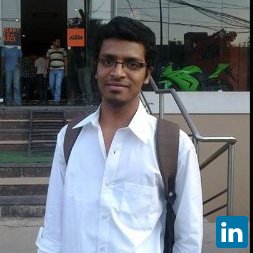 Ms. Rachna Chopra 
About Ms. Rachna Chopra 
Ms. Rachna Chopra Study Abroad Advisor is a career counsellor based in Hyderabad, Telangana. She is an expert on overseas education career counselling for cross country counselling with more than 12 + years in the overseas education domain. She plays an important role in the recruitment of students and developing and implementing marketing plans pan India. She participates in education fairs, exhibitions, seminars at school, and other activities in line with the agent and HQ understanding annually.
Career expertise of Ms. Rachna Chopra