To make a career in the gaming industry, the candidate should have passed 12th from any stream. After this degree or diploma courses can be done in Game Development. Degree or diploma holders in IT and Computer Science can also make a career as a Game Developer.
Since these courses are from the engineering field, then to do these courses, the candidate should have passed class 12th from PCM. After this, courses like B.Tech or Diploma or B.Sc can be done in Computer Science or Information Technology.
Talking about the admission process, in some institutes you get direct admission and in some institutes, you have to qualify for the entrance exam for admission. But the most important thing you should have an interest in is gaming and its making.
Course for Game Developing
In today's time, there are many courses available to make a career in the field of Game Developing. You can start a career in the field of gaming by taking admission in any course according to your qualification and desire. After these courses, you can become a Game Designer.
B.Tech in Computer Science and Game Development
B.Tech in IT
B.Sc in Computer Science
M.Sc Multimedia and Animation with Game Art and Design
M.Sc in Graphics Animation and Gaming
M.Sc in Gaming and Developing
Diploma in Game Development
Diploma in Gaming Production
Diploma in Animation, Gaming, and Special Effects
Professional Diploma in Game Art
Advance Diploma in Game Programming etc. and other related courses.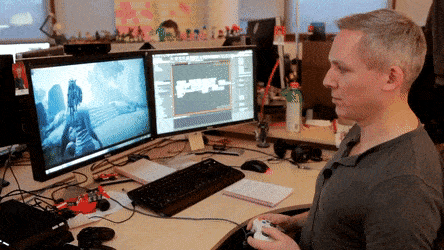 Career Scope in Game Developing Sector
As we can see today there are more opportunities are rising continuously, and the gaming industry is one of them. The craze for games on mobile phones is on another level like PUBG, free fire, call of duty, etc. Even esports tournaments are also organized.
Earlier, many people were needed for any sport and also a playground, but today increasing technology has changed the scenario of sports. Many esports are also in fashion. You do not need any, nor any ground, to play the game on your mobile. Everything is in your hands.
The gaming sector is expanding rapidly in India. In such a situation, there are very good career opportunities emerging for a professional Game Developer or Game Designer in this sector. It is not that the scope of game development is increasing in India itself, but the global market of gaming is growing rapidly.
Not only this, now many foreign gaming companies are getting their gaming setup in India, even here there can be great opportunities for game developers. There are many good job opportunities in the field of Game Designing for 3D, 2D game developers, C, C++ experts. You can work in the gaming sector in many ways.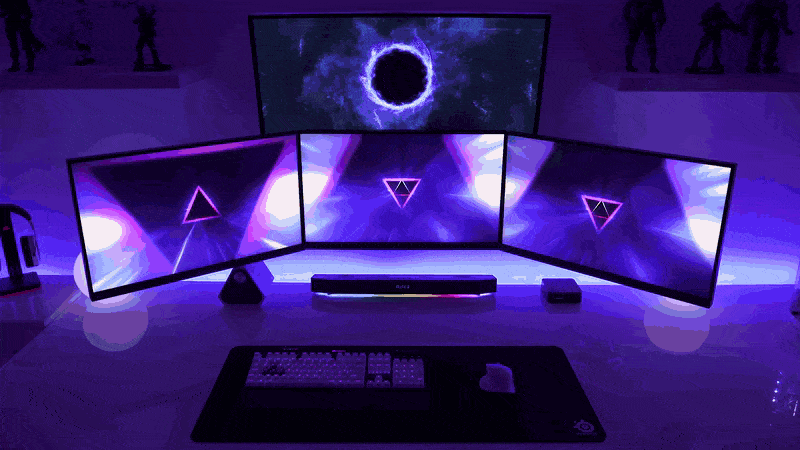 Game Producer
The job of a video game producer is to oversee the entire production work, such engineers work closely with the design, art, quality control team.
Game Designer
Their job is to design any game. Apart from game design, they are responsible for game writing, diagram preparation, preparation of the entire game concept, presentation, and implementation.
Animator-
Animator has a very important role in the development of any game. These people work with senior artists and programmers on all aspects of the game's character. For this, you need to have a good understanding and knowledge of 2D, 3D animation.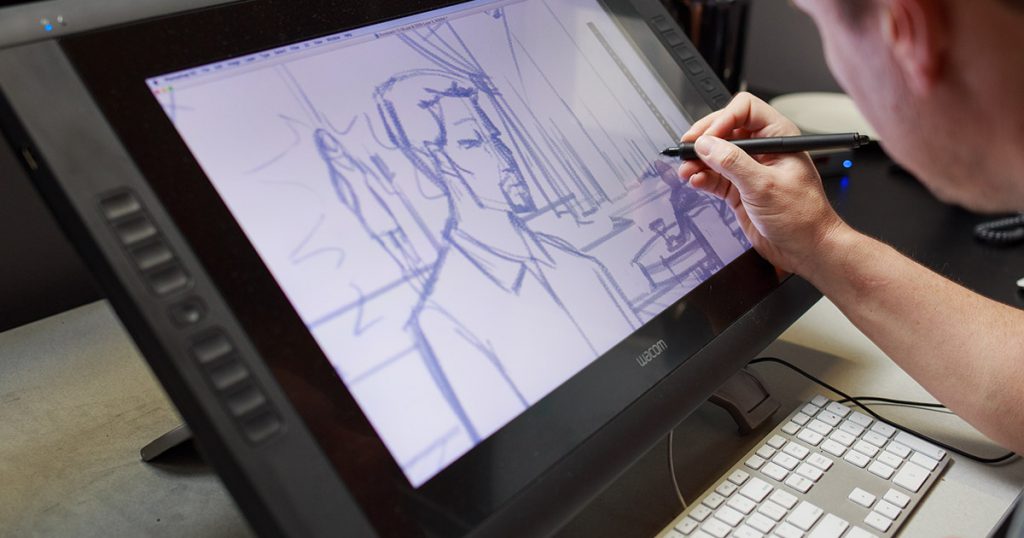 Audio Programmer
Audio programmers also look after the work of sound engineering along with preparing the audio for the game. An audio programmer needs to have a sound knowledge of sound to make use of special effects in games.
Graphics Programmer
The graphic programmer is responsible for technical support in developing any game. For this, Graphics Programmer should have a good understanding of C, C++, Windows Programming, 3D Packages, Open GL, etc.
Skills required
If you want to become a game developer or game designer, then you have to develop the skills. Only then will you be able to become a successful game developer. For this, you should have creative Imagination, drawing skills.
It is important to have a good knowledge of gaming trends. Knowledge of programming, coding languages, storytelling ability, graphic designing skills, Knowledge of multimedia and animation, at last, It is also important to have an interest in video gaming.
If we look at the salary the average salary of beginners starts to 4- 5 lakh per annum in India. It differs to different posts like programmer, developer, etc. According to skillset. If you have 4-5 years experience then you can earn up to 9-10 lakh per annum.
By- Sahil