Here are 5 tips to have the most productive day:
1. PICK A REALISTIC TIME TO WAKE UP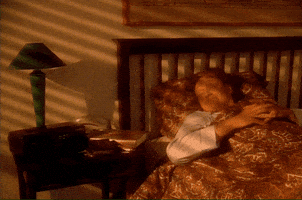 Waking up at 5 a.m. every day always sounds very productive and glorifying. We see so many celebrities and influencers waking up at the crack of dawn and starting their day off early.
But before setting your alarm to a very unrealistic time, first thing if waking up at that time is going to work for you or not. 5 or 6 a.m. may sound very appealing but if you are going to end up hitting the snooze button 10 times then that's not the right time. Pick a time that fits your schedule and isn't too early for you, but it shouldn't be too late at the same time.
2. START YOUR DAY OFF WITH GRATITUDE
Gratitude can take you a long way in life. Gratitude means being thankful for whatever the universe and life have offered you and finding happiness in what you've been given.
Starting your day off with 5 minutes of gratitude journaling or just thinking of grateful thoughts will make you ready to get on with the day. Gratitude puts you in a happy mindset and beginning your day off with thankfulness and love will make you even more productive for the rest of the day.
3. NO SOCIAL MEDIA FOR AT LEAST AN HOUR
It can be quite tempting to go on Instagram, Snapchat, Facebook or any other social media platform the first thing in the morning after you wake up. But, it's always better to stay away from your phone once you turn off your alarm.
Not going on social media directly after waking up gives your brain enough time to reset after sleep and rejuvenate. Go without your phone for a minimum of one hour so that you don't worry about the important emails which you need to answer or that YouTube video you need to watch.
4. MAKING A SCHEDULE AND STICKING TO IT
Making a timetable or finding a routine is very important when it comes to being productive throughout the day. Write down a schedule for yourself according to your daily requirements and needs and try to stick to it.
Sticking to a schedule makes it a habit which then helps you to be motivated and stay on track. Here is an example of a sample schedule:
6:30 – wake up
7-8 – exercise
8.15-9 – get ready, take a bath
9-9.30– breakfast
9.30-12.30 – study (breaks are important)
12:30-2 – lunch and relax
2-5 – study
5-6.30 – play/ go for a walk
6.30-8.30 – study
8.30-9 – dinner
9-10 – family time
10 – bed
5. EXERCISE FOR 30 MINS OR MORE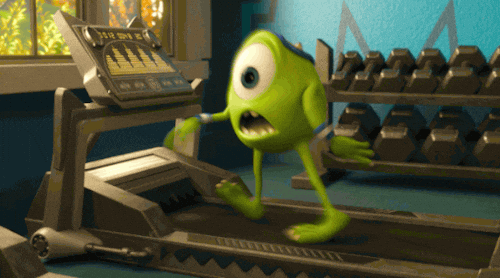 Exercise has proven to boost serotonin and improve your mood. Even 30 mins of exercise at home, the gym or outside can give you a good break, improve your mood, give you a boost of energy and improve your focus.
Exercising not only helps you move your body, but it also helps you improve productivity. It is important that you focus on your health as well as your academics and working out helps you do both. Examples of exercise may be cardio, strength training, jogging, cycling, swimming etc.
                                                                                    By Suhaani Hardikar
"There's Always A Scope Of Improvement"