Overview of M.B.A Courses in Australia
Studying MBA in Australia means that you will graduate with a high-quality, internationally recognize qualification, which can significantly improve your career progression anywhere in the world. There are around 75 internationally recognised MBA programs in Australia, many of which have global accreditation from the AACSB and EQUIS. Australian management courses provide students with a combination of practical and theoretical knowledge, with a focus on developing your communication, personal and leadership skills. Australian courses encourage creativity and independent thinking. Many Australian management courses give international students the opportunity to gain experience by completing an internship with a local company or completing an international exchange or study tour. Australia's multiculturalism means gives you an opportunity to study alongside students from many different cultures, and giving a broad cultural perspective on management. It also provides the opportunity to study in an environment that merges Eastern and Western perspectives of business and management.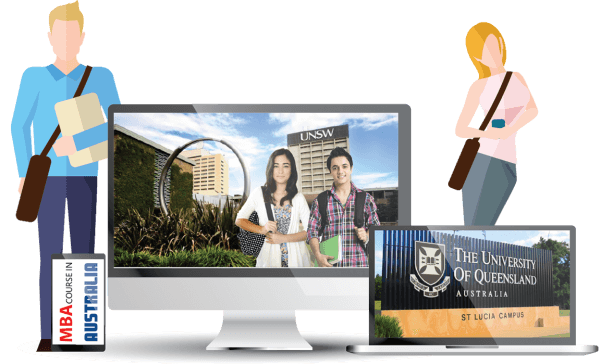 Requirements for M.B.A Courses in Australia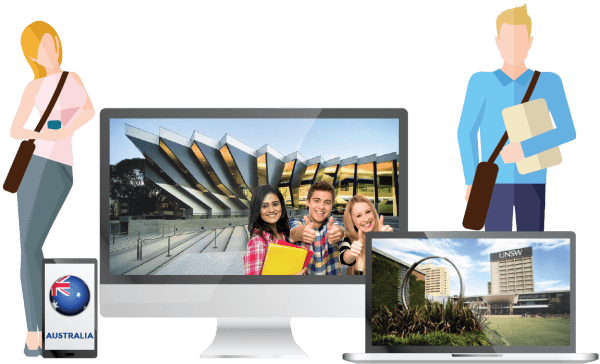 GMAT is the prerequisite for ALL Top Business Schools, while there are few Universities that don't need GMAT.

Most Business Schools in AUSTRALIA recommend a minimum of 2-3 years of work experience for admission to MBA.

A Bachelor's degree or equivalent with 65% +

Successful candidates are invited for an interview before the final selection.

Students will have to submit their essays, LOR, Predicted grades and Mark sheets of previous classes for Application.
Counsellors For M.B.A Courses in Australia
Counselling Price for M.B.A Courses in Australia
Bronze
University & Course Shortlisting
Application filling & submission
Deadline Management
Visa Application
Scholarship Assistance
Accommodation & Loan Assistance
LOR, SOP & Essay Review & Editing
Resume Editing only
Silver
Everything in bronze
LOR, SOP writing &Preperationfrom Scratch
Linkedin Profile creation from scratch
Guidance on Profile Enhancement and Activity Planning
Guidance on summer schools, Internships and extra-courses
Counselling on Community Activity Services indulgence
Connectinting to Alumni of Top Universities
IELTS/TOEFL preperation Tips
Gold
Everything in Silver
Applications to Universities with high cutoff
Australian National university
University of Melbourne
Monash University
University of Queensland
University of Adelaide
University of Sydney
University of new South Whales
Top Universities and Colleges for M.B.A in Australia