Why Study in Singapore?
Singapore is becoming a 'Global Schoolhouse' offering diverse and distinctive mix of educational services in a cosmopolitan, comfortable and safe environment. Singapore is the premier education hub in Asia. Singapore known for its vibrancy and numerous tourist destinations has some of the top universities of the world. It is known to have a rich multi-cultural heritage highlighted through the various ethnic groups (Chinese, Malays, Indians, Eurasians) living together.
Counsellors for Abroad Studies in Singapore
Overview of Education System for Singapore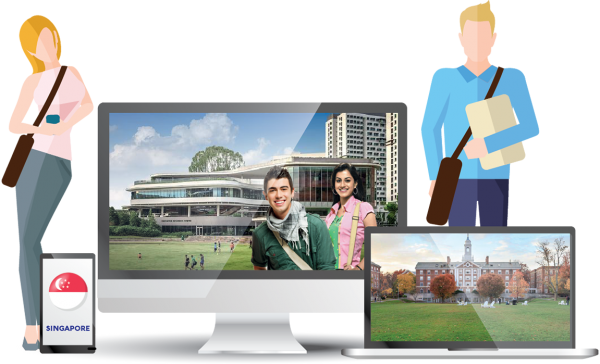 Singapore is known for its high quality of education and competitive admissions.

All Universities and institutions in Singapore are accredited by SPRING Singapore.

Duration for UG is 3 to 4 years and PG is 1 to 1.5 year.

The Tuition Fees ranges from Rs. 8 - 13 Lakhs per year.

The cost of living is around Rs. 8 lakhs- Rs. 10 lakhs per year.

Government institutions allow 16 hours of part-time work.

Most Universities have their own entrance exams.

Major Intakes: January, August and September
Admission Requirements in Singapore
Top Universities will either have their own entrances or would need GRE/GMAT/SAT.

An English proficiency examination like: IELTS OR TOEFL with a satisfactory score. For IELTS a minimum of 6.5 score is usually expected and for TOEFL a score above 80.

For IELTS a minimum of 6.5 score is usually expected and for TOEFL a score above 80.

LOR from teachers/professors or employers

Essays demonstrating your analytical & thinking ability.

A Statement of purpose of applying to the University.

Well balanced extra-curricular activities, Internships, and Community Service. Also a crisp resume.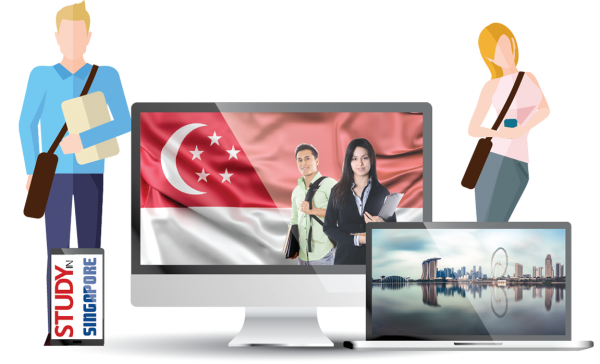 Top Universities and Colleges of Singapore
Steps to Apply for Study in Singapore