Canada has the 11th largest economy in the world. It is the member of Organization for Economic Co-operation & Development (OECD) & Group of Eight (G8). n Canada, education is seen as the most desirable route to earning a decent living and to enhancing personal growth and happiness. Educated people not only earn higher incomes but also contribute disproportionally to business innovation, productivity, and national economic performance.  
Counsellors for Abroad Studies in Canada 
Overview of Education System for Canada
Canada is one of the friendliest countries in the world with internationally recognized degrees.

Most Bachelor programs are of 4 years and Master's programs are for 1-2 years.

Canada also has SPP colleges offering skilled-based Diplomas at both UG and PG level.

Almost all Canadian Universities and Colleges offer Co-Op or Internship as a part of the program.

The tuition fees is Rs. 7 Lakhs per year for colleges;  Rs 15- 20 Lakhs per year for Universities

The Cost of living Rs 5.5 Lakhs per year including accommodation, meals and transportation.

Students can work for 20 hours part time per week and full time during vacations.

Post Study Work Visa: 1-3 years stay back option

Major Intakes: September, January and May
Admission Requirements in Canada
Most Universities do not need GRE/SAT but GMAT is needed for MBA and MS Business related courses.

IELTS Requirements:  6.5 for PG; 6.0 for UG

LOR from teachers/professors or employers

A personal Statement indicating your purpose of applying to the University.

Additional Essays demonstrating your analytical and thinking ability.

Well balanced extra-curricular activities, Internships, and Community Service. And also a crisp resume.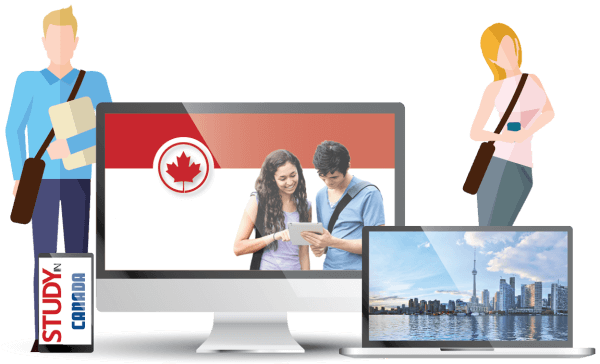 Top Universities and Colleges of Canada
Steps to Apply for Study in Canada