Ireland's education system is described as one that offers 'World class standards and the warmest of welcomes' because this best reflects what Ireland has to offer. It has been rated as the best country to live in. Ireland, a large island in north-west Europe, has been offering University education since the 16th Century.The Irish education system offers some of the best learning opportunities in the world with excellent teaching and high quality programmes at all levels. 
Counsellors for Abroad Studies in Ireland 
Overview of Education System for Ireland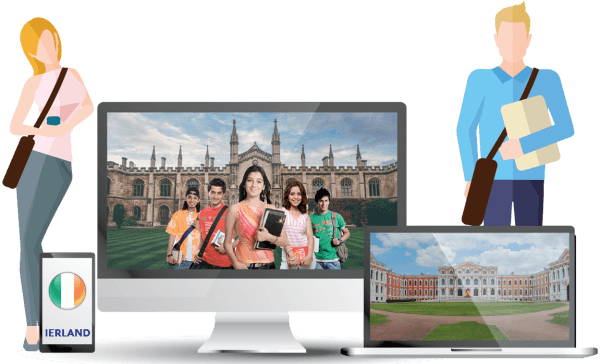 Ireland is one of the leading education providers in Europe with lowest tuition fees compared to many countries.

Duration of UG Courses is 3-4 years and PG courses are 1 year.

Many courses have internship as a core part of the program.

Tuition fees for both UG and PG courses are about 7-8 Lakhs per year with good scholarships for deserving students.

The cost of living is only Rs. 7 lakhs per year including accommodation, meals and transportation.

Students can work for 20 hours part time per week and full time during vacations.

Post Study Work Visa: 2 years after Masters Degree; 1 year After Bachelors Degrees

Major intakes: September and January
Admission Requirements in Ireland
Completion of Class 12th /Graduation for Bachelor's and Master's courses respectively.

No SAT/GRE/GMAT is needed for most Universities.

IELTS requirements: 6.5 for Masters; 6.0 for Bachelors

LOR from teachers/professors or employers

A personal Statement indicating your purpose of applying to the University.

Well balanced extra-curricular activities, Internships, and Community Service. And also a crisp resume.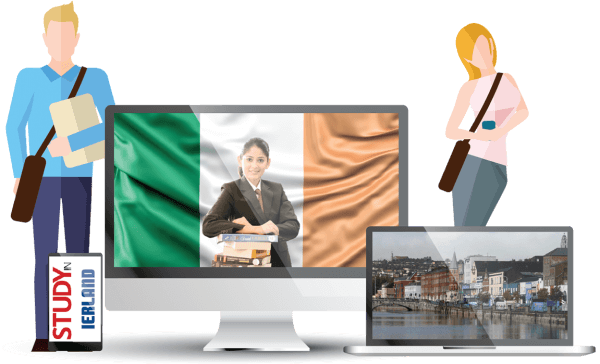 Top Universities and Colleges of Ireland
Steps to Apply for Study in Ireland