Why Study in Hong Kong?
What is it that strikes instantly to your mind when you hear Hong Kong?  If you are thinking about an ultra modern city with skyscrapers, busy speedway lanes with high-end cars, big shopping malls and the legendary Bruce Lee movies, then your guess is right.Hong Kong is slowly emerging as a cost-effective study destination as well. The education system at Hong Kong makes it a desired study abroad destination, vast majority of students hop in here for studying research and to enhance their researcher's skills.
Counsellors for Abroad Studies in Hong Kong
Overview of Education System for Hong Kong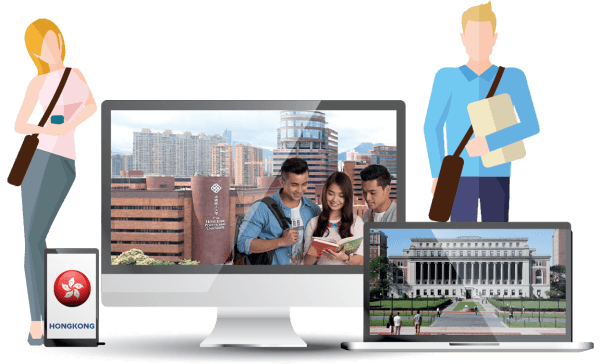 There are eight UGC(University Grants Committee)-funded institutions namely CityU, HKBU, Lingnan University, CUHK, PolyU, Hong Kong University of Science & Technology (HKUST), HKU.

Most Bachelors' programs are for 4 years and Master's programs are of 1.5-2 years.

The tuition Fees can range from Rs. 12 - 15 Lakhs per year.

The living expenses range from Rs. 10 - 12 Lakhs per year.

Students can work for 20 hours part time per week and full time during vacations.

For Hong Kong's competitiveness and long-term economic development, they welcome their non-local students to stay there after graduation.

Also, they have a favorable policy, called the Immigration Arrangement for Non-local Graduates (IANG) for non-local fresh graduates to stay in Hong Kong for 12 months after graduation without any restrictions to seek jobs.

Major Intakes: September
Admission Requirements in Hong Kong
Most Universities do not need any GRE or SAT tests for admissions. GMAT may be needed for some MBA programs.

IELTS requirements: 6.5 for Masters; 6.0 for Bachelors with pre-sessional English courses available for students who don't qualify.

LOR from teachers/professors or employers

A Statement of purpose of applying to the University.

Students who score a 70 percent above in English in class 12th can also get a waiver for IELTS.

Well balanced extra-curricular activities, Internships and Community Service. Also a crisp resume.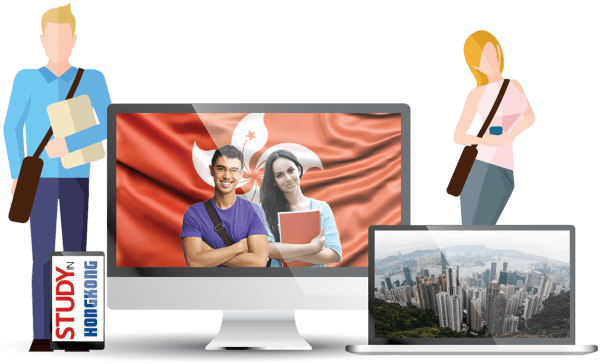 Top Universities and Colleges of Hong Kong
Steps to Apply for Study in Hong Kong