Overview of M.B.A Courses in Europe
One of the biggest strengths of MBA programmes in Europe, even the ones that are specialized in a certain field, is that they provide a global perspective on business matters and the way you should manage any problem, business operation and ultimately help a company grow. Whether you want to focus your career in Europe, the U.S., or Asia, the knowledge that you gain at a European MBA is bound to give you the proper skills to successfully achieve any goal on a professional level. Basically, a European MBA prepares you for successful business in any international destination. Business schools in Europe usually have around 120 students in one year.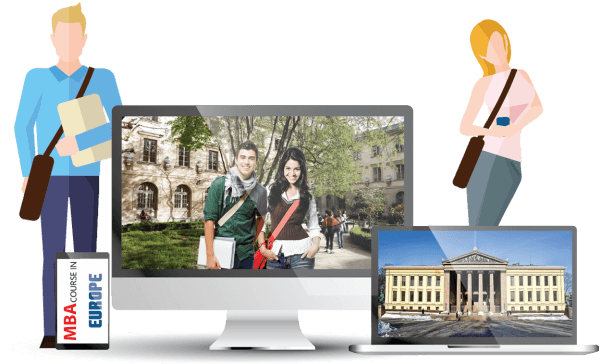 Requirements for M.B.A Courses in Europe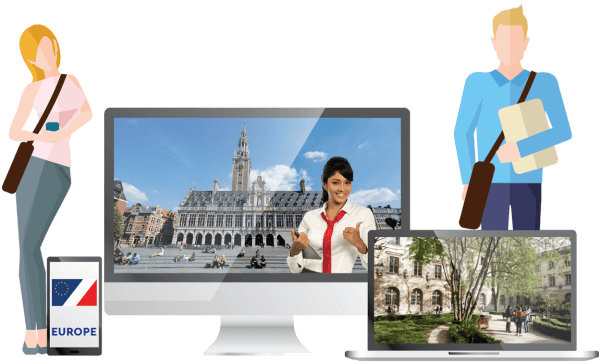 GMAT is prerequisite for ALL Top Business Schools in EUROPE while there are few Universities that don't need GMAT.

Most Business Schools in EUROPE recommend a min. of 2-3 years of work experience for admission in MBA program.

Though some business schools may accept you without any work experience, preference will be given to candidates with work experience.

A Bachelor's degree or equivalent with 70% +

Successful candidates are invited for an interview before the final selection.

Students will have to submit their essays, LOR, Predicted grades & Mark sheets of previous classes.
Counsellors For M.B.A Courses in Europe
Counselling Price for M.B.A Courses in Europe
Bronze
Profile Evaluation&Psychometric Test
University & Course Shortlisting
Application Review(No Creation and Submission)
SOP , Essay Review & Editing
LOR Review & Editing
Activity Resume Editing
Silver
Everything in Bronze
Essay Brain Storming
LOR, SOP & Essay Preperationfrom Scratch
SOP & LOR CustomizationUniversity Wise
Application Review, Filling & Submission
Resume Preperation from Scratch
Interview Preperation
Visa Application Creation,Filling & Submission
Scholarship Guidance
Gold
Everything in Silver
Guidance on Profile Enhancement & Activity Planning
Linkedin Profile Creation and Review
Guidance on Internships andExtra-Courses
Counselling on Community Activity Services Indulgence
Connecting to Alumni of Top Universities
IELTS/TOEFLPreperation Materials
MBA Primers for Field of Specialisation
Top Universities and Colleges for M.B.A in Europe