Overview of UG Courses in Australia
Bachelor's degree in Australiaare usually of 3-4 years. The higher education system in Australia is broad in scope and encompasses the university sector, the technological sector, the colleges of education and private, independent colleges. Commonwealth register of Institutions and Courses for Overseas Students (CRICOS) – is a database of all the registered Australian Education Institutions. In order to be able to enroll and teach an international student Institutions in Australia must be registered by CRICOS.In Australia it is quite common for students to enroll in a double or combined Bachelor Degree program which leads to the award of two Bachelor Degrees. This is most common in the fields of arts, commerce, law and science.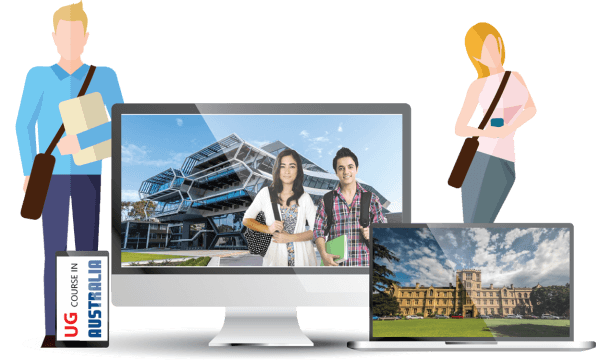 Requirements for UG Courses in Australia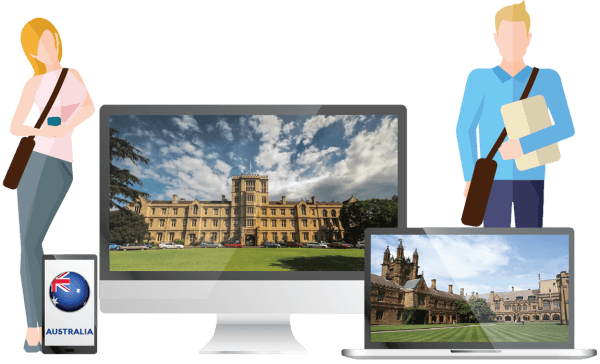 Different Universities require students to have different marks. This can range from 60%-95%.

Those who do not meet English Language requirements are also permitted to take ELICOS course, which is a pre-sessional English program, it lasts for about 6-8 weeks.

IELTS/TOEFL examination also needs to be taken to proof English Language proficiency. Minimum 6.0 is needed.

Applications are done individually for all Universities and the deadlines of each University are different.

Foundations and Pathway programs are available for students who have secured below 60%

Students will have to submit their essays, LOR, Predicted grades & Mark sheets of previous classes.
Counsellors For UG Courses in Australia
 Counselling Price for Undergraduate Courses in Australia
Bronze
University & Course Shortlisting
Application filling & submission
Deadline Management
Visa Application
Scholarship Assistance
Accommodation & Loan Assistance
LOR, SOP & Essay Review & Editing
Resume Editing only
Silver
Everything in bronze
LOR, SOP writing &Preperationfrom Scratch
Linkedin Profile creation from scratch
Guidance on Profile Enhancement and Activity Planning
Guidance on summer schools, Internships and extra-courses
Counselling on Community Activity Services indulgence
Connectinting to Alumni of Top Universities
IELTS/TOEFL preperation Tips
Gold
Everything in Silver
Applications to Universities with high cutoff
Australian National university
University of Melbourne
Monash University
University of Queensland
University of Adelaide
University of Sydney
University of new South Whales
Top Universities and Colleges for UG in Australia