Founded in the year 1936 as Sir Dorabji Tata Graduate School of Social Work and renamed as Tata Institute of Social Sciences in 1944, TISS has managed to muster a lot of attention from students in the field of social sciences and has been recognized as a top institute for education in the Arts field. The institute hallmarked the beginning of Social Work education in India. It was started with just 20 students and Dr Clifford Manshardt as its first director. Under Section 3 of the University Grants Commission Act (UGC), 1956, it was declared Deemed to be a University.
The vision of TISS is to provide brilliant higher education that perpetually adapts and responds to the dynamic social realities and results in a people-centric, sustainable ecology and just society that promotes and protects dignity, equality, social justice and human rights of one and all. In doing so, TISS provides the best quality professional education in a variety of interdisciplinary areas of Social Sciences and expedites autonomous research and spreading of knowledge. It offers degrees like M.Phil, PhD and Postdoctoral scholars to contribute to forming and discovering new information. It was designated as a Curriculum Development Centre for Social Work Education by the University Grants Commission in 1988. In 2002, the National Assessment and Accreditation Council (NAAC) accorded a 5-Star rating to the institute.
It offers over 80 PG, doctoral, integrated, certificate, vocational and online courses in Social Work, Rural Development, Health Sciences and various other related fields. You can also avail of an MA and a PG diploma in Elementary Education and Digital Library Management programmes via its Open Distance Learning. Presently, TISS has four campuses:
Established in 1936, TISS Mumbai is the oldest campus and has 12 Schools, 6 Independent Centres, and 3 Resource Centres. Here are a few schools at the Mumbai campus:
School of Social Work 
School of Management and Labour Studies 
School of Health Systems Studies 
School for Media and Cultural Studies.
School of Law, Rights and Constitutional Governance.
School for Vocational Education 
Jamsetji Tata School of Disaster Management 
School of Human Ecology 
School of Research Methodology
Independent centres include Centre for Education Innovation and Action Research, Centre for Excellence on Adolescents and Youth, Centre for Lifelong Learning, Centre for Studies in Sociology of Education, Centre for Study of Social Exclusion and Inclusive Policies and Centre for Library and Information Management & SDTM Library. As for resource centres, the campus has a computer centre, Publications Unit and the infamous Sir Dorabji Tata Memorial Library.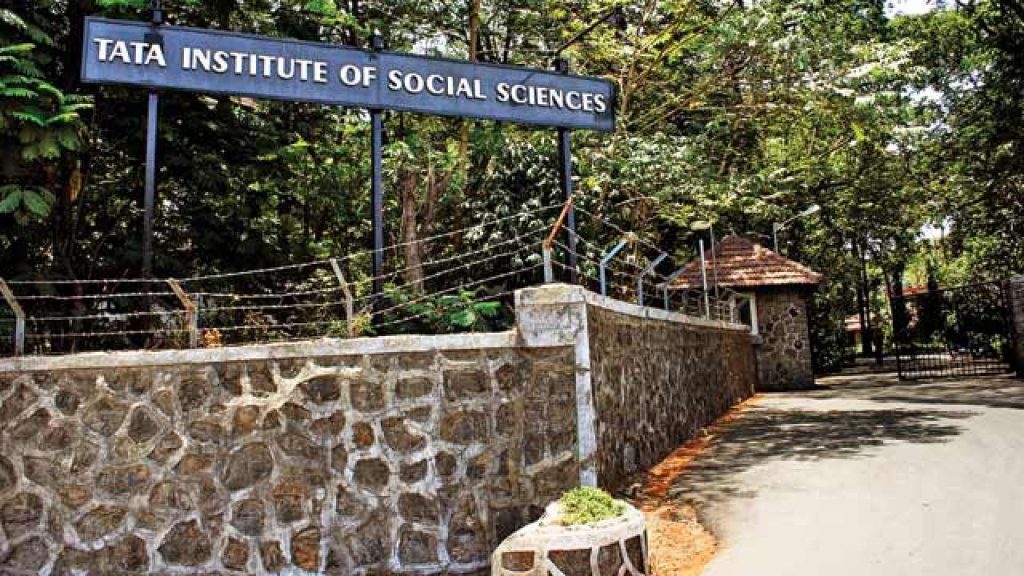 Since its inception in 1987, it has actively participated in promoting sustainable, eco-friendly and rural development through teaching, research, field action programmes, training and documentation. Its vision, "To be a premier and a unique campus of TISS, recognised locally and globally for development and application of knowledge in social sciences and social work, to develop alternative and sustainable models for social transformation based on the principles of human dignity, equity and inclusion" is being worked for through proper application and use of diverse pedagogical methods such as lectures, seminars, case studies, group work, workshops, simulation exercises that enrich the entire learning process for both students and teachers.

Governed by the principle of "Converging Excellence with Relevance", TISS Hyderabad started its academic programmes in 2012 and has had its graduates placed in premier government and non-government organisations. Through the TISS-NET exam, the campus offers the following 7 masters programmes:
Masters in Rural Development and Governance
Masters in Education
Masters in Public Policy and Governance
Masters in Development Studies
Masters in Women's Studies
Masters in Natural Resources & Governance and
Masters in Human Resources Management
Since 2019, the campus has become non-residential and the students are needed to make their own living arrangements. A visiting doctor is available during working hours.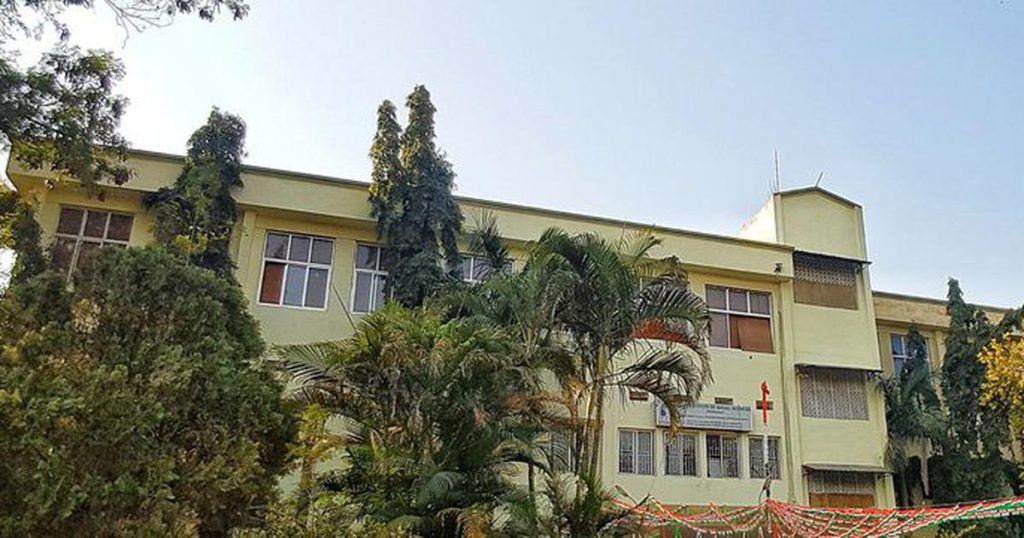 Former Chief Minister of Assam Shri Tarun Gogoi and Mr. Krishna Kumar, the then Chairperson of the Institute in the presence of Mr. Ratan Tata laid the foundation stone for the campus and the setting up of the campus was approved by UGC in 2011. According to the Ministry of Development of North-Eastern Region (DONER) agreement, 66% of seats are reserved for students from eight North-East States such as Arunachal Pradesh, Assam, Manipur, Meghalaya, Mizoram, Nagaland, Sikkim and Tripura.
The Guwahati campus encompasses the School of Social Work and School of Social Sciences and Humanities together with a campus library with books on the subject of History, Economics, Political Science, Psychology, Mathematics, Science, Language, Literature and Development. The campus provides for two boys hostels and one girl's hostel and campus doctors' availability on designated days.