A Master of Business Administration degree focuses on business administration and investment management.
There are multiple courses available that cover an array of business areas, such as finance, business communication, strategic management, entrepreneurship, and supply-chain management.
Completing an MBA degree has many advantages. Furthermore, you no longer have to attend a physical classroom to learn. You can now complete an MBA online.
But is getting an online MBA degree actually worth it? Let us find out.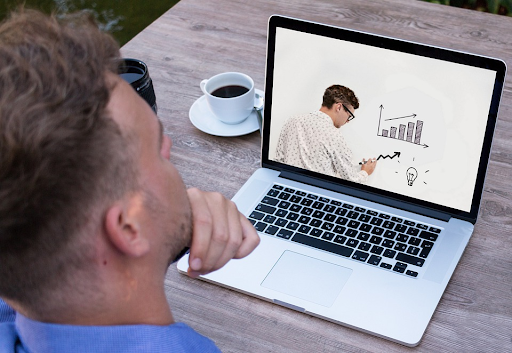 Online MBAs Are Every Bit as Good as Traditional MBAs
Although the format of an mba online program is different to the classroom format at a bricks-and-mortar university, the education remains the same.
The curriculums of online courses are typically in line with those offered by traditional universities and the tutors are experts in their fields. So, you do not have to worry about getting a second-rate education just because you are learning through a screen.
Online MBA programs are just as good as traditional MBA courses, and they are just as well recognized by employers and organizations.
An MBA Can Help Your Career
By successfully completing an MBA degree, you gain a competitive edge when it comes to applying for jobs, which means you are much more able to gain your dream position.
Employers will know you are dedicated, disciplined, and ambitious, and they will value the skills, knowledge, and passion that you can bring to their organizations.
Once you have landed a job, having an MBA can help you to access more opportunities, such as working abroad or gaining a promotion. You can also command a much higher salary in comparison to people with lesser or no qualifications.
So, if you want to land the ideal job and accelerate your career path, completing a traditional or online MBA degree course will undoubtedly be beneficial.
An Online MBA Provides Unprecedented Flexibility
One of the best things about completing an online MBA degree rather than an MBA at a brick-and-mortar university is the flexibility the former offers.
When you complete an online MBA, there are generally no pre-set days and times when you must attend. Instead, you can learn in your own time.
Therefore, even if you have a full-time job or family commitments, you can easily schedule your learning around your commitments.
An Online MBA Is Less Expensive Than a Traditional MBA
The costs of running an online MBA program are much lower than running in-person courses. In turn, that means the tuition fees for an online MBA course is usually much lower in comparison to the cost of a bricks-and-mortar university degree program.
You get all of the benefits of a traditional degree course but at a significantly reduced price.
You Can Gain the Skills to Start Your Own Business
You will, of course, learn many skills on an MBA degree course. You could learn skills that help you to land your dream job. Alternatively, if you want to set up your own business, the skills you will learn during your MBA will enable you to do so.
When you already have the skills to set up and manage your own company, it will be much easier and quicker to get your start-up off the ground.
You Can Develop Professional Relationships
An online MBA course enables you to form relationships with people who can help you succeed in your chosen career path. Peers, tutors, lecturers, and others, can all bring innumerable benefits over time.
The Takeaway
So, is getting an online MBA degree worth it?
Well, if you want to gain the skills to help you forge an ideal career path and you want flexibility and the opportunity to spend less on tuition fees, the answer is a resounding yes.