Parents and Students are coming out of their Engineering and Medicine bubble now, so there are other technical courses that have taken priority. Architecture is very popular among students in India now. It is one of the leading courses with lakhs of application to Architecture colleges every year. It includes the study of architectural and construction details, the history of many architectures, urban planning, and so on.
These courses are available for class 12th students, and some colleges also offer diploma, certificate programs, and short-term architecture courses, with Bachelors, Masters, and Ph.D. courses.
We've provided a list of the top 5 Indian Colleges that offer several courses in Architecture.
1) Indian Institute of Technology (IIT), Roorkee
IIT Roorkee is one of the oldest and leading technical institute in India and Asia. The Architecture and Planning department was established in 1956. It offers courses in B.Arch, M.Arch, Master of Urban and Regional Planning (MURP), and Ph.D. programs to architect aspirants. This institute is the first institute in the country that provided a Master's in Architecture and Urban Planning.
The departments have several labs and facilities to carry out various deep and specific research. The college selects candidates based on entrance. The competition is very high, so you should definitely prepare thoroughly for it. They conduct various workshops and seminars to enhance student's skills and learning experience as well.
2) Indian Institute of Technology (IIT), Kharagpur
IIT Kharagpur is the number one institute for architecture according to NIRF ratings in 2019. The institute is one of the top engineering institute, established in 1951. It has a notable and famous alumni base. The Architecture and Planning department was established in 1952. This department is highly known for its various undergraduate and postgraduate courses and teaching and research facilities. The department organizes several meets with the top leading architect industries, firms, and professionals to help students get guidance for their holistic development. It also helps students with placements in top firms, so that the students get selected for great jobs and internships.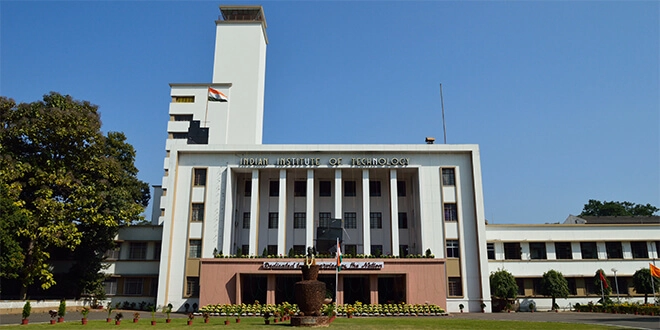 3) School of Planning and Architecture, Delhi
Established in 1955, the School of Planning and Architecture is a famous and leading architectural institute, especially for its postgraduate programs. It is a specialized institute working and providing education in architecture and various other allied fields. Admissions are very competitive and students practice hard to get a spot for themselves. This institute has a promising alumni base, some of the best faculties, and a spectrum of academic research programs which makes it one of the best choices for architect aspirants. It offers various postgraduate programs like Architectural Conservation, Urban Design, Building Engineering Management, etc. It also provides facilities for documentation and publication units for students to work with a number of workshops and laboratories.
4) Birla Institute of Technology, Mesra
The Birla Institute of Technology or BIT Mesra is a renowned institute established in 1955 in Ranch, Jharkhand. The Department of Architecture was established in 1993, it has earned 10th rank as per NIRF 2019. The institute provides a bachelor's in Architecture, A Master's of Architecture in Urban Planning, and a Ph.D. program in Architecture under brilliant faculty. Students here constantly expose themselves to the practical world through various seminars and lectures. It is also very affordable as compared to other institutes and has a global alumni network with a well-planned course structure.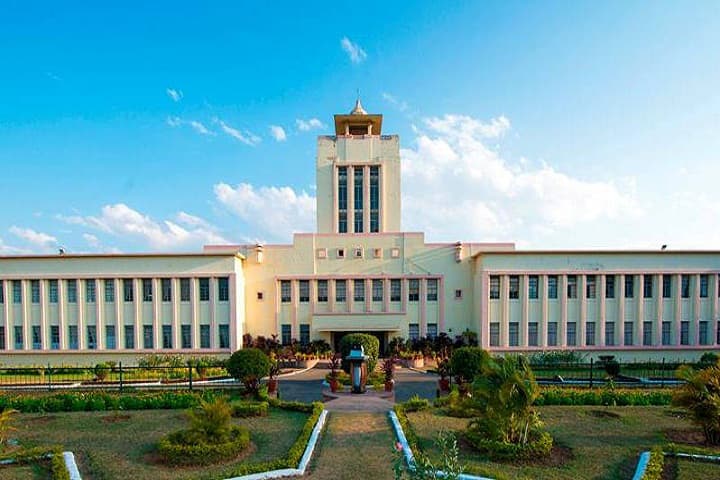 5) Sir J.J. College of Architecture, Mumbai
Sir JamshedjiJeejeebhoy College of Architecture is a very common and famous name in the field of architecture in Mumbai, Maharashtra. It was first established as an Art School in 1857 and started offering diploma courses in Architecture in 1913. Accordingly, this institute is the first one in India that started offering a diploma course in the architectural field. The college has always been a consistent and successful rank holder by various Indian national rankings. The college provides regular events that aim at boasting student knowledge and practical experience of the field. They also hold academic exhibitions for students to showcase their work throughout the year. Mumbai's weather and location of the institute at the heart of South Bombay definitely adds to the value of the college.
Other popular colleges you can explore in the field of Architecture are:
We hope this list helps you in choosing your dream college you're your Architecture course.