Going for a job interview can be very intimidating, especially if you are just starting out in your career. One of the best ways to combat pre-interview nerves and to ensure you are giving yourself the best chance of success is to properly prepare. Here are some working professionals services. This guide is here to help you understand how to research and prepare for a job interview. You will see about "How To Prepare For A Job Interview" in this blog.
Know your professional skill index
Take Professional Skill Index test now
1. Examine The Job Description
Before attending a job interview, it is important that you clearly understand the job you are applying for and its requirements. You should understand the qualifications, qualities, and background of the ideal candidate as outlined by the employer. Having a clear idea of the job description enables you to more effectively show your prospective employer why you are the best candidate for the job. It might also help you to think of some relevant questions to ask the employer during the interview. 
2. Ask Yourself Why You Are Applying For This Role
You have made it to the interview stage; congratulations. This means that the employer believes that you could be a great fit for the job. It is not enough to assume that the employer knows what they are looking for or why you might be suitable. You need to be able to demonstrate that you are the best fit for the role. You might show the interviewers this by talking about your experience, qualifications, or interests. You can also check career & job switch guidance.
Know your professional skill index
Take Professional Skill Index test now
People are naturally much more likely to remember stories than facts. Having a few stories prepared is a great way to make a lasting impression during your interview. To ensure that your stories are most likely to stick in the mind of the person interviewing you, you will need to make sure they are short and attention-worthy. It can be a good idea to plan your stories out before going to a job interview. This does not necessarily mean writing and memorizing a script. You could use a storyboard template to outline which are the main points you should cover to ensure you get all the key information across to the person interviewing you. 
You are not just applying for a job, you are applying for a job within a specific company. It is always a good idea to do some research on the company you are applying for before attending the interview in working professionals. Knowing more about the history of the business will show a prospective employer that you are a keen and interested prospect. Learning more about the company also helps you to better understand their company culture. A company's culture will inevitably impact their search for new employees, which makes it an important factor to understand before the interview. Reading up on the company will also help you understand more about what working at this company might be like. 
Know your professional skill index
Take Professional Skill Index test now
5. Think About Your Body Language
Body language is the most important form of non-verbal communication and can have a big impact on how you come across during a job interview. Everything from your gestures to your posture can impact how a prospective employer perceives you. You should work on maintaining a strong and open posture to come across as confident and trustworthy. 
6. Resume Creation & Review Service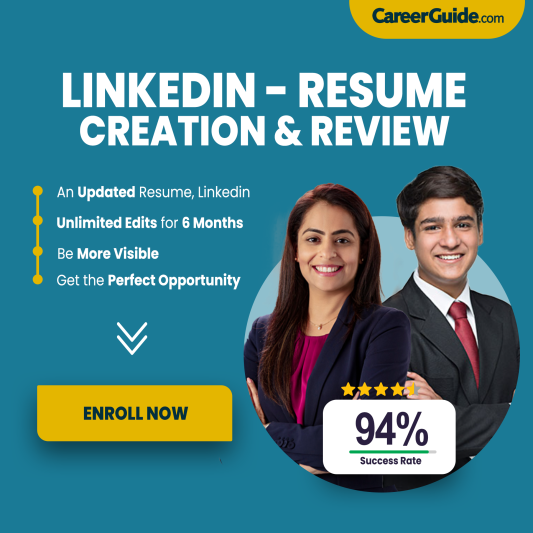 In today's job market, creating a resume that stands out from the rest can be a challenge. This is where the importance of a resume creation & review service comes in. This service helps individuals craft a professional and compelling resume that showcases their skills and experience in the best possible light. In this article, we will discuss the importance of a resume creation & review service. First Impressions Matter: A well-crafted resume is often the first impression that a potential employer has of a job candidate. A resume creation & review service ensures that your resume looks professional, is easy to read, and highlights your skills and experience in a way that is relevant to the position you are applying for. This first impression is crucial, as it can determine whether or not a candidate is invited for an interview. Customized Resumes: One of the key benefits of a resume creation & review service is that it creates customized resumes for job candidates. Each resume is tailored to the specific job opening, taking into account the requirements of the job and the skills and experience of the candidate. This customization ensures that the candidate's resume is targeted and relevant to the position, increasing the chances of getting an interview call.
If you feel stuck in your current positions, or if you are in-between roles and unsure of what you want to do next. Then you need career clarity service. CareerGuide brings Career Clarity Service for Working Professionals to overcome wide variety of work-related challenges. You'll have better career clarity than most people if you actually understand what makes you tick and what your mission in life is. You will have a better understanding of what you need to do to pursue those careers in the future after a career session with a certified career counselor.