Bangalore is home to several prestigious colleges offering programs in humanities. Some of the top humanities colleges in Bangalore include Christ University, Mount Carmel College, Jain University, St. Joseph's College, and Bangalore University. These colleges offer a range of undergraduate and postgraduate programs in fields like English, History, Political Science, Psychology, Sociology, and more. Here is an article on Top 5 Humanities College In Bangalore .
The curriculum is designed to provide students with a comprehensive understanding of the subject and its applications in real-world scenarios. The faculty members are highly qualified and experienced in their respective fields, ensuring that students receive a top-quality education. The infrastructure and facilities provided by these colleges are excellent, creating a conducive learning environment for students. know more about Career Counselling For Class 11 & 12 Students .
St Kuriakose Elias Chavara, an educationalist and social reformer of the 19th century in South India, under whose educational vision Christ University was established in 1969. It leads to higher education introducing contemporary and innovative modules, assurance on scholastic regulation, disseminating of Holistic Education and acquisition of higher education practices globally. In 2004 Christ College was granted Autonomy by the University Grants Commission (UGC) and in 2006 it got its recognition as an Institution with Potential for Excellence. Under Section 3 of the UGC Act, 1956, the Ministry of Human Resource Development of the Government of India, declared the institution a Deemed to be University as Christ University in 2008. Christ University offers 52 Undergraduate Courses.
Architecture (1 Course),
BioSciences and Biotechnology(2 Courses),
Business Management(5 Courses),
Computer Science and Information Technology(4 Courses),
Economics and Commerce[B Com/H](11 Courses),
Education and Teaching(1 Course),
Engineering and Technology(6 Courses),
Hospitality,
Tourism and Events(1 Course),
Journalism,
Media,
PR and Communication(4 Courses),
Law(2 courses),
Linguistics[English literature and Honours](1 Course),
Music and Dance(3 Courses),
Psychology(3 Courses),
Science(3 Courses).
79th NIRF 2020 (Business Management)
10th India Today (Law)
2nd India Today (Business Management)
8th India Today (Hospitality and Tourism)
The college always stands amongst the top 10 colleges in India in arts, science, management and commerce streams. It has consistently maintained the 6th position in the country for its arts, science and commerce courses.
Placements And Recruitment:
The Placement Office encourages and helps students in career planning through counselling by which they assemble information about themselves regarding their interests, faculty and aptitudes thereby choosing career productively. The focus of the Placement Office is equally on the development of the students professionally by guiding them about credential skills such as interview skills, resume building, group discussion which assists students to get into an aspired occupation and apply in reputable and professional schools.
Campus recruitments are arranged every year. A pre-placement discussion in which a firm gives the students apprehension about the company profile, career path, job profile, CTC etc., followed by written test, group discussion and interview.
2. Mount Carmel College (MCC)
Mount Carmel College was established by Carmelite Sisters of St. Teresa in 1948 with the aim of providing quality education to women. Admission into this college is completely based on personal interviews. It offers 30 undergraduate courses.
Architecture (1 Course),
Business Management (1 Course),
Computer Science and Information Technology (2 Courses),
Economics and Commerce [B Com/H] (3 Courses),
Fashion (1 Course),
Healthcare (2 Courses),
Hospitality,
Tourism and Events (1 Course),
Psychology (4 Courses),
Science (10 Courses).
5th India Today 2018 (Business Management)
12th India Today 2017 (Science)
16thIndia Today 2017 (Art and Design)
17th India Today 2017 (Economics and Commerce)
MCC's placement cell administrates skill enhancement workshops, career fairs and presentations by professional career counsellors for the students. Campaigns and workshops like aptitude tests, resume writing, interview skills, group discussions, mock interviews are organised for the students. Few companies where students have secured placements include Google, Goldman Sachs, Deloitte, DE Shaw India Software Pvt. Ltd, iGate, HCL and TESCO.
Placements And Recruitment:
Institutions that offer higher education and companies that come for placements expect students to clear an entrance test to inspect their capabilities for the position before admission. Campus Recruitment Training classes are an inventiveness by the Placement Cell that take place for 2nd-year students. Top training institutes train students in problem-solving abilities, mathematics, spatial, verbal and reasoning skills besides these, students are also trained in teamwork and developing emotional intelligence via mock interviews and skills-based activities that are most essential in building a friendly work environment.
Mount Carmel students are also encouraged with internship programs so that they can have firsthand experience about the actual work culture even before they are mounted to full-time employment.
JNC is an autonomous college established in 1966, a minority Christian College founded by the Sisters of St. Joseph of Tarbes. In 2004 it was granted autonomy and was acknowledged as a college with prospective for excellence by the UGC. Admission into the college is based on the performance in the qualifying examination particular to the course followed with an entrance test and an interview. The National Assessment and Accreditation Council bestowed with a five-star in 1998. JNC offers 16 undergraduate courses.
Business Management (1 Course),
Computer Science and Information Technology (1 Course),
Economics and Commerce [B Com/H] (1 Courses),
Humanities (2 Courses),
Psychology (2 Courses),
Science (9 Courses)
34th India Today 2013 (Art and Design)
35thIndia Today 2013 (Science)
39th India Today 2013 (Economics and Commerce)
27th India Today 2012 (Science)
Besides, its academic excellence JNC also seeks to provide career guidance for all streams of students at all levels.
Placements And Recruitment:
Top recruiters of students from JNC include Wipro, Accenture, Infosys, Cognizant, J.P Morgan, Zee News, IBM, MindTree, Goldman Sachs. The placement training sessions are conducted on topics such as communication skills, resume writing, stress management, leadership quality, personal interviews and time management.
St. Joseph's College is founded by the French Foreign Mission, in 1882 and is one of the oldest colleges in India. In 2005 it was awarded autonomy and is known for providing a top-notch education for Humanities, Commerce and Science. St. Joseph's College offers 20 undergraduate courses.
Computer Science and Information Technology (1 Course),
Economics and Commerce [B Com/H] (1 Course),
Engineering and Technology (1 Course),
Humanities (6 Courses),
Journalism,
Media,
PR and Communication (1 Course),
Science (10 Courses).
12th India Today 2016 (Science)
28th India Today 2016 (Art and Design)
8th India Today 2016 (Information Technology)
11th India Today 2015 (Science)
18th India Today 2015 (Humanities)
Personality Assessment and Competency Mapping enables students to recognize several competencies they own and helping them to focus on the fields they need to refine and make appropriate career choices. Various skill development programs, workshops are organised to train them, primary organizational skills, resume writing, group discussions and mock Interviews are also organized followed by Internships which gives students an upper-hand in placements.
The Oxford College (Arts, Law, B.Ed) was established in 2006 and is affiliated to Bangalore University. Admissions are based on 12th board marks. Oxford College offers 4 undergraduate courses.
37th India Today 2017 (Art and Design)
Placements And Recruitment:
The Oxford College of Science has allotted counsellors on campus to lead student right through their academic curriculum for intensifying the overall personality individually through psychological tests, case analysis and extracurricular campaigns and college of Arts has a well-furnished Psychological Laboratory, training each student to excel in their practical skills. They are trained under the guidance of well-qualified teachers. The college plays host to campus recruitment handles major companies in the IT and manufacturing companies, NGOs and many more.
CAREER CLARITY SERVICE fOR ARTS & HUMANITIES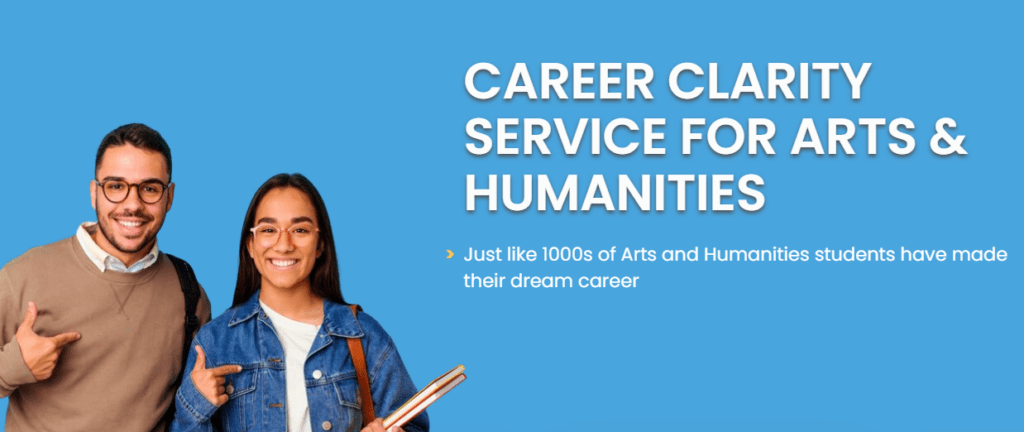 It is crucial that adolescents in grades 11 and 12 receive counselling straight away. CareerGuide created this programme to assist all class 11 and 12 students in navigating a variety of difficulties and confusion and provide them with the finest counsel possible. If you are a arts and humanities major in this service, Career Clarity Service For Arts & Humanities can offer you career guidance. Encourage you to take a psychometric test to aid in branch selection and to provide information on possible jobs in humanities arts and humanities, etc.