GATE examination generally stands for Graduate Aptitude Test in Engineering. It is the most famous national level engineering entrance examination. Numerous candidates from all over India attend this examination to successfully get admission in M. Tech engineering program. Well, the stakes and competition are high, so it is important for the students to get ready for gate exams. With the support of some awesome or cool tips and tricks only you can crack exams with ease. These tactics will definitely help you to optimize your confidence level and performance level at the same point of time for the GATE entrance exam.
download Universities/colleges cutoff
Careerguide.com has accumulated and represented the relevant tactics in the well-articulated format, so that students can refer to it for the preparation purposes. If aspirants follow tips and tricks obediently then the candidates can taste success definitely by scoring well. Read the full piece of information to get familiar with the tricks and tips to prepare for GATE 2021.
BE FAMILIAR WITH YOUR SYLLABUS AND PATTERN OF EXAMINATION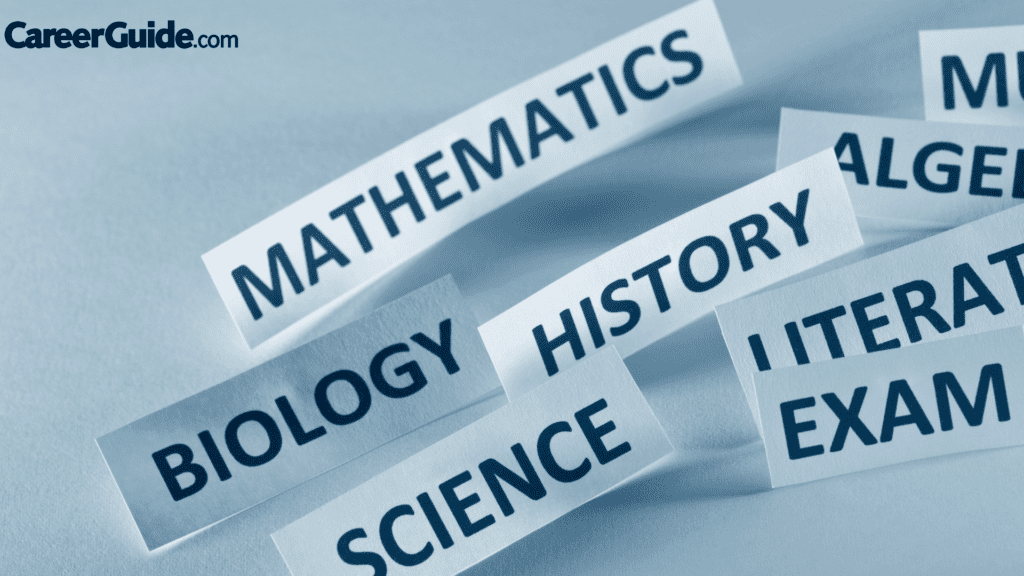 The most crucial or decisive thing is to prepare yourself fully, so that you're able to face the complex questions. At the very first glance GATE looks intimidating and believe me it is intimidating because several individuals participate every year and only few qualify to the next round. But you can succeed after understanding about your rival. So, to crack GATE it is important to have a good grip over the syllabus and the exam pattern of GATE . You should know the nitty and gritty about the syllabus before jumping on the preparation. The exam pattern is very useful because through this you can understand the examination proceedings. GATE Syllabus permits students to get familiar with the diverse modules and topics which needs to be covered. This strategy can be helpful for you through this entire period.
NIRF top engineering colleges 2023
FIND OUT WHICH TOPIC CARRIES HIGH WEIGHTAGE?
Look, donkeys do hard work by handling tons of weight on their body but at the end of the day horses run in the race. Through this statement we want to indicate that smart work is the key to success. So, do smart work by selecting topics which have more weightage. This clever strategy can help you to gain more marks if you focus on the same topic and revise it properly. You can visit question papers of GATE to get an eloquent course blueprint for the preparation. By reviewing and selecting congruent topics with high weightage, you can lay more emphasis on those to get good grasp during the GATE examination. However, this doesn't imply that you should leave other topics by focusing on specific topics
CREATE A PROPER STUDY SCHEDULE
Next step should be to create a proper study schedule for preparing exams. A Perfect modified study schedule can work as the roadmap on which you can keep track on. The schedule should create while keeping in mind your aptitude. Accordingly divide your schedule as per your choice and knowledge. If you have a well-versed study schedule then you are ready to score well. Look at your progress while preparing because this will reduce diversion from the preparation which generally happens with the teenagers at this crucial phase of time. After creating a schedule, you must set a weekly target to track your knowledge. Avoid peculiar and monotonous topics because it can make things rigid for you, instead you must divide subjects and units in a proper manner, so that you can devote your time on those topics which are a bit complex. Fix mock tests also in schedule to supervise and evaluate your overall performance. 
download Universities/colleges cutoff
CHOOSE THE APPROPRIATE REFERENCE STUDY MATERIALS
Having irrelevant reference materials or guides can ruin your dream to crack the GATE examination. So, it is better to plan from 12th class only. To explore more students can prefer various undergraduate books because the syllabus matches the exam pattern. However, students can take support of guides and extra books also. By learning through extra reference books, you can understand the fundamentals and your knowledge expands which will definitely help you to get desired results. Career counsellors and specialists refer to the best books for GATE 2021 as a vital resource to the students. If you cannot afford these books, no worries because you can go for online pdf files and online lectures available on digital platforms like YouTube.  You can review toppers interviews where they discuss the assets they utilized to perform exceptionally well in exams. Through online platforms like Google you can search for previous year papers and check the values of different subjects like mathematics, aptitude tests and so on to be familiar with competitive examination marking criteria and weightage.
NIRF top engineering colleges 2023
Frequently Asked Questions