The 4-year undergraduate B.Tech. in Petrochemical Engineering programme has a focus on the chemical industry. This course primarily examines numerous facets of the petrochemical industry, such as various methods for petrochemical extraction and the technologies involved, and it provides a more comprehensive understanding of petrochemicals, petroleum refining, and other related subjects. Chemical engineering has a specialised branch that mostly works with the extraction, production, and refinement of crude oil, natural gas, and petroleum products. Therefore, students with a strong interest in these processes and a preference for chemical engineering may want to think about applying for a B.Tech. in Petrochemical Engineering.
Graduates in petroleum engineering are increasingly sought after by businesses and organisations in both the public and private sectors as a result of the growing demand in the energy sector. Therefore, this area is quite rewarding from a career standpoint. Students who are interested in research can also choose this B.Tech course because there is a significant amount of petrochemical engineering research and development potential.
This course is offered by several reputable universities in India, including the IITs and NITs, and it leads to a variety of professional prospects. As oil exploration and extraction businesses closely coordinate with government enterprises in the relevant field, students may have the opportunity to work closely with the government sector.
Highlights of Petrochemical Engineering courses
| | |
| --- | --- |
| Particulars | Values |
| Degree Name | B.Tech in Petrochemical Engineering |
| Degree Type | Undergraduate |
| Degree Duration | Four years |
| Entrance Exams | JEE Main, JEE Advance |
| Eligibility Criteria | 10+2 (withPhysics,Mathematics, andChemistrywith minimum 50 per cent marks) |
| Admission process | Entrance Exam |
| Fees for the entire duration | Rs. 5,000 to Rs. 15 lakhs |
| Average Salary | Rs. 8 lakhs p.a. (Average) |
| Job profiles | Geoscientist, Operations Manager, Mechanical Engineer, Petroleum Technician, Chemical Engineer, Civil Engineer, Petroleum Engineer |
| Top recruiters | Essar Oil, Halliburton, Oil and Natural Gas Corporation Limited (ONGC), Derrick Petroleum, GAIL, Hindustan Petroleum Corporation Limited (HPCL), Schlumberger, Bharat Petroleum Corporation Limited (BPCL), Shell Technology, Indian Oil Corporation Limited (IOCL), Oil and Natural Gas Corporation, Chennai Petroleum Corporation Limited (CPCL), Haldia Petrochemicals, Hindustan Oil Exploration Company Ltd (HOEC) |
download Universities/colleges cutoff
Some technical colleges in India provide full-time undergraduate or graduate programmes in B.Tech in Engineering. Due to the extensive petrochemical engineering scope of research and development in this discipline, students also have the option of pursuing a Ph.D. in the same field.
Any student who has a love for chemistry and chemicals as well as an interest in engineering and equipment can opt to work in this branch of engineering. They would be effective in the field of engineering if they were young engineers with the capacity to think creatively, a great eye for detail, and difficult petrochemical engineering projects. For these reasons, the B.Tech. in Petrochemical Engineering programme is a blessing for those students.
Petrochemical engineering courses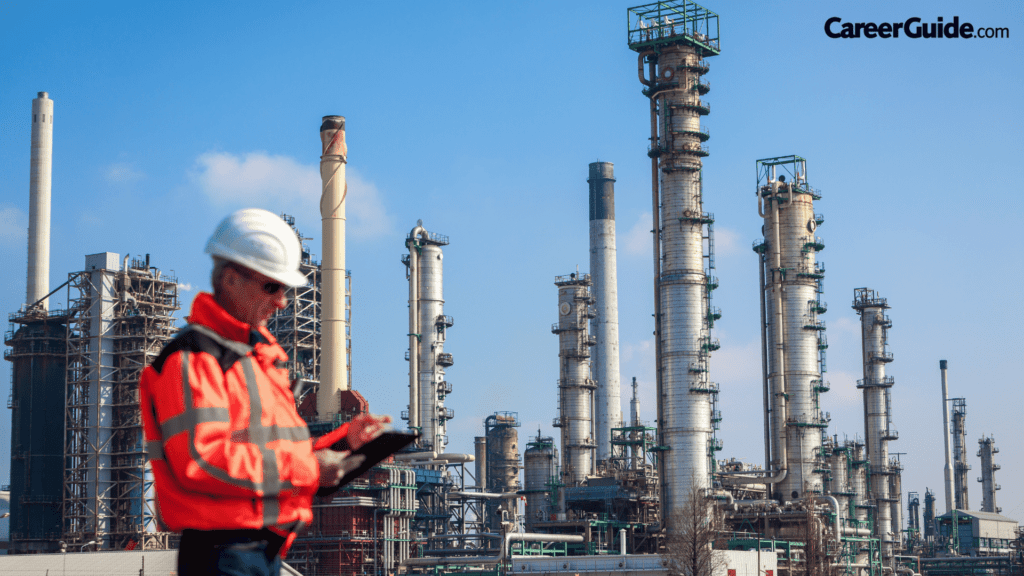 Petrochemical Engineering Courses have recently been established in India by different engineering institutes. Petrochemicals are petroleum or natural gas substances and petrochemically derived compounds such as Propane. Engineering is a specialized field within chemical engineering engaged in multiple operations. engineering includes the production processes, testing, and determination of the properties and performance of refining, petroleum, and petrochemical products as well as other tools. It looks like oil technology, but it's distinct from engineering. In recovery, production, and refining, Petroleum Engineering engages. It is technically considered the 'upstream sector' due to its expertise in the aforementioned. It also implies that it is the "primary field of operation" to simplify it even further. Petrochemical engineering is often technically called the 'downstream sector' because it focuses on the 'Secondary Field of Operation,' as the commodity (fuel) that has been obtained is post-processed that is distribution and refining.
To break up complicated crude oil organic compounds into products, engineers apply scientific or mathematical concepts. These are also used to manufacture lubricating oils, synthetic fibers, materials, composites, and rubber. A few other petroleum products are benzene, butane, ethylene, polypropylene methanol, etc. They all are used to produce medicines, soaps, high engine oils, oil jelly, mineral oil, lubricants, etc. They are all produced in one item or another.
Syllabus for the B.Tech. in Petrochemical Engineering courses
Petrochemical engineering has increased in importance in the modern era because to technological advancements in drilling and extraction, and it offers a wealth of employment prospects for young people hoping to work in the industry. Due to the fact that nearly every nation depends on petroleum for its energy needs, there is a growing demand for petrochemical engineers on a global scale.
In most cases, geoscientists and geologists closely collaborate with petrochemical engineers. Since the petroleum industry requires knowledge of numerous other disciplines, including geophysics, petroleum geology, formation evaluation, drilling, economics, reservoir simulation, reservoir engineering, well engineering, and artificial lift systems, there is a wealth of exposure for newcomers in this area.
The list of a few courses that must be thoroughly studied in engineering is as follows:
| | |
| --- | --- |
| Petrochemical Engineering: Programming & Software | Engineering Graphics |
| Inorganic Chemical Technology | Energy and Environmental Engineering |
| Petrochemical Engineering – II | Process Plant Utilities & Safety |
| Process Dynamics and Control | Chemical Reaction Engineering |
| Introduction to Petrochemical Engineering | Pollution Control in Process Industries |
| Chemical Engineering Thermodynamics | Chemical Engineering Laboratory |
| Heat Transfer Operations | Process Dynamics and Control |
| Mass Transfer Operations | Basic Civil Engineering |
Some of the essential elements that must exist for a petrochemical engineering engineer to succeed are:
Strong theoretical groundwork is essential for programming and, ultimately, for upgrading and learning new abilities.
Practical instruction in technological information
Students can gain a solid foundation in the industrial aspects of engineering through a practice-oriented approach taught in fully equipped laboratories.
NIRF top engineering colleges 2023
Characteristics Petrochemical Engineering courses Must Develop
Some important traits of Engineering courses include:
An individual should feel like he is a member of the team and be careful with details.
A willingness to increase the profitability of the plant ultimately results in self-benefit.
Those who are inquisitive about this area and tend to work more at the factory instead of sitting and working in the office.
Aim In Petrochemical Engineering courses
Objectives of Engineering Course are as follows:
Motivating candidates to advance remarkably in the growth of infrastructure, technology, and services.
To continue studies in the field of oil refining and conversion.
In order to increase the employees' work prospects.
To teach engineering and technology information to the students.
Content In courses Petrochemical Engineering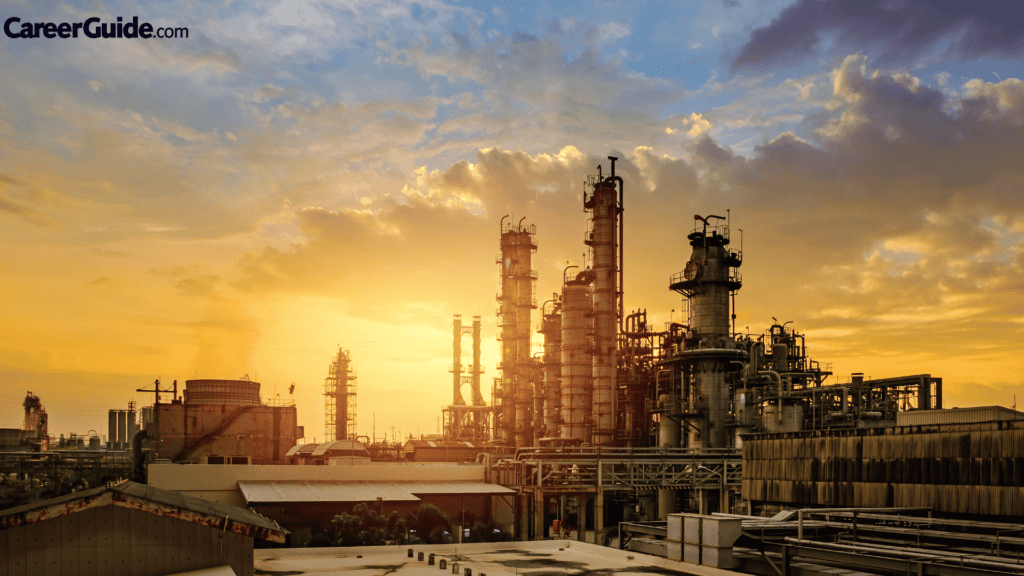 Content of Petrochemical Engineering Course are as follows:
Chemical Engineering Thermodynamics
Process Engineering & Plant Design
Crude Oil & Petroleum Products
Refinery Engineering Calculations
Eligibility For Petrochemical Engineering Courses
Eligibility of Petrochemical Engineering Courses are as follows:
The standard credential is a 10+2 examination with a degree in engineering in mathematics, physics, and chemistry
You have to study B.E or M.E. in geology, petroleum, or chemical engineering in order to become a engineer.
Varied diploma programs can also be taken
Entry is dependent on the entrance exam
Students who are interested in petroleum engineering may register for a bachelor's degree via various entrance exams. For each college/institution, the admission procedure will often differ. Alternatively, the applicants are permitted to take a JEE Main Exam organized in various top institutions such as IIT, NIT for admissions to the B.Tech program.
The entrance examination must be taken for the graduate students at different national, state, and university levels. Graduate Aptitude Test in Engineering (GATE) is required in order to be admitted to the IIT and NIT.
download Universities/colleges cutoff
Salary In Petrochemical Engineering courses
Pay packages can differ from company to company depending upon the designation, but overall Petrochemical Engineer's salary ranges from 4 to 5 lakh annually.
Career prospects of Petrochemical Engineering courses
The demand for experienced engineers in this industry is expected to expand tenfold over the next ten years, which bodes well for the future of petrochemical engineers. The growth and development of a nation are significantly influenced by oil and gas. Oil prices' increase and fall have become a significant issue for non-oil producing nations due to the world's unstable politics; as a result, governments are placing a high priority on exploring their own countries' oil and natural gas reserves, which presents India with numerous options.
Geoscientist
Operations Manager
Mechanical Engineer
Petroleum Technician
Chemical Engineer
| | |
| --- | --- |
| Essar Oil | Bharat Petroleum Corporation Limited (BPCL) |
| Halliburton | Shell Technology |
| Oil and Natural Gas Corporation Limited (ONGC) | Indian Oil Corporation Limited (IOCL) |
| Derrick Petroleum | Oil and Natural Gas Corporation |
| GAIL | Chennai Petroleum Corporation Limited (CPCL) |
| Hindustan Petroleum Corporation Limited (HPCL) | Haldia Petrochemicals |
| Schlumberger | Hindustan Oil Exploration Company Ltd (HOEC) |
Area Of Employment In Petrochemical Engineering courses
Employment sector in Petrochemical Engineering are stated below:
Service Companies
Oil Exploration
Petrochemical Engineering Consultancy
Oil Production
Chemical Plants
Equipment Suppliers
Oil Field Services
Petroleum Refining Plants
Petrochemical Plants
Oil Companies
Mineral Based Industries
Service Companies
Pharmaceuticals
Job Roles For Petrochemical Engineer
Job types in Petrochemical Engineering are noted below:
Advisors
Automation Engineer
Superintendent
Planning Engineers
Technician
Planners
Trainers
Petrochemical Inspectors
Operations Engineer
Process Engineer
Safety Engineer
Control Engineer
Instrumentation Engineer
Specialization In Petrochemical Engineering
Specialization in Petrochemical Engineering Course are as follows:
Control and Instrumentation
Environment Safety
Petrochemical Refining
Reservoir specialist
Safety engineer
Drilling specialist
Energy Economist
Well log analyst
Production specialist
Completion specialist
Job Viewpoint Of Petrochemical Engineering
Petrochemical occupations are revolutionary as petroleum and its derivatives are used in innumerable manners in vehicles, cars, airplanes, and machinery. The Indian oil industry is by no means a simple venture, it is one of the largest in India. The industry still needs professional staff in this sector because of the ever-growing request. In development and technology, oil refining, petroleum-based products, such as fuel for aviation engines, mineral oil, labels, lubricants, and plastics and composites, petrochemical engineers may seek employment
Top Colleges For Petrochemical Engineering Course
Just a few Establishments in India offer a bachelor's degree in petrochemical engineering. The list below includes the top colleges that are considered the best:
Dehradun Institute of Technology, Dehradun,
IIT, Guwahati, Assam
Aditya Engineering College, Andhra Pradesh
Bhagwant University, Ajmer, Rajasthan
University of Petroleum and Energy Studies, Dehradun, Uttrakhand
NIRF top engineering colleges 2023
Admission procedure of Petrochemical Engineering courses
One of the most sought-after courses among students who desire to be original and produce something new in the field of petroleum engineering is the bachelor of technology in engineering. There are a few steps in the B.Tech in Engineering admissions procedure that must be completed before admission may be granted. Students must typically pass an entrance-based exam in order to begin a career in petrochemical engineering.
When applying for a B.Tech. in Petrochemical Engineering, a candidate must be prepared with a number of documents.
Mark sheets for 10th and 12th standard
Passport size photographs
Passing certificates for 10th and 12th standard
Character certificate
Transfer certificate (in case of going outside hometown to study)
Salary trends in b.tech in petrochemical engineering courses
The pay scale for an engineer in engineering relies on a number of variables, including:
Highest level of knowledge attained and reputation of colleges
Working knowledge
Knowledge of the subject
Location of the job
Ability set
When compared to other prominent engineering fields, the pay scale for this new profession of engineering starts out average, but with time and more work experience, it can rise to between Rs. 60,000 and 70,000 per month. Management-level employees may make up to or more than one lakh rupees per month. The starting salary for engineering graduates with a B.Tech in the field is Rs. 50,000; however, a doctorate degree can increase the pay scale. Graduates with a master's degree can earn more. A student who is interested in the subject of engineering may think about it from the standpoint of petrochemical engineering pay.
| | | |
| --- | --- | --- |
| Petrochemical Engineering Engineer | Years of Experience | Petrochemical Engineering Salary Figures |
| Entry/Junior Level Salary | 3 yrs. – 5 yrs. | Rs. 10 lakhs p.a. |
| Middle-Level Salary | 12 yrs. – 15 yrs. | Rs. 25 lakhs p.a. |
| Senior Level Salary | 18 yrs. – 25 yrs. | Rs. 40 lakhs p.a. |
As previously discussed, B.Tech. in Engineering is a new field that is becoming well-known and is being provided by numerous colleges in order to improve the efficiency and effectiveness of industrial processes as well as bring efficiency to the exploration and extraction of crude oil and natural gas. Because of this, the future is bright for engineering, and one might pursue it if they are interested in coming up with plans to increase an industry's efficiency by carefully observing the numerous players, the process, and the supply chain. engineering is becoming more in-demand in the marketplace, making it just as lucrative as other traditional engineering specialties. engineering might be a fantastic option for students who want a job that gives them the ability to work in a variety of roles.
download Universities/colleges cutoff
Top Engineering Colleges in India
Confused?

 Take Engineering Branch Selector Test
Engineering Branch Selector Test Has :
 60 minutes of Duration
  100 Questions
  Instant Report
  4 Dimensions
  500+ Career Options
  1M+ Test Taken