Choosing your career is one of the most crucial stages of your life. Your career will decide what kind of role you are going to play in your life. Your career should be the one in which you have an interest while on the other hand, you must be aware of the future scope and other priorities like money and comfort. You don't want to regret why I opt for this or be like if I knew this, I wouldn't have put my leg in it. Here is an article on 10 Career Options For PCM Students .
We can't predict the future but we can plan for it. It is better to consider all the options, set your priorities, and then choose the right career options after the 12th for your future. The PCM students have a long list of career options after 12th as this field can cover almost all of the current and futuristic fields. We have sorted this list and selected the ten best career options after 12th for PCM students. Here is the list of 10 career options after 12th for PCM students. Know more about our services on working professionals.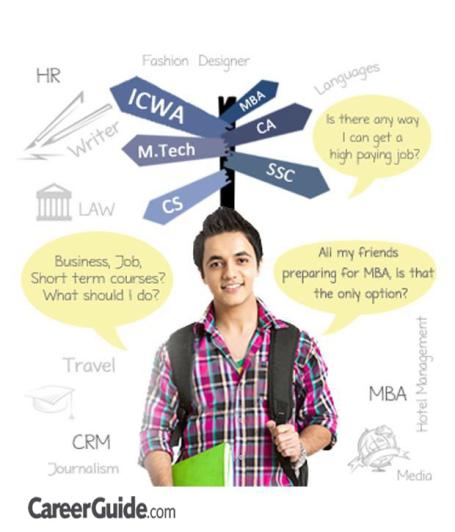 PCM is directly related to engineering and everyone knows this fact. For the PCM students, the first thought that clicks in is engineering. But engineering is not for everyone, engineering is itself a very vast field. In this modern time, engineers are needed in most of the fields you can think of. From your cars and laptops to food and textiles, engineering plays a key role.
Know your professional skill index
Take Professional Skill Index test now
If you are interested in engineering then you must be clear about which engineering field you want to go to and why? As there are a lot of engineers these days, so you must be dedicated to your field to be stand out.
If you love to think about how these buildings are made and make an image in your head that how can I make this? Then you are really into Architecture. In this new era, more and more buildings with new designs are emerging. You will be the person behind the planning on how to make these new buildings, offices, IT buildings, other commercial sectors, or a well-designed home. This field takes various skills from you, so you better be good at drawing, planning, and execution. Know more about HIGHER/EXECUTIVE EDUCATION GUIDANCE .
If you think you are physically fit and think quickly with great logical skills then you can apply for a commercial pilot. Traveling from one place to another, living a rush and lush life. This sounds like the most attractive career option but it is not easy as it sounds, to get a commercial license is quite difficult. You need to clear various types of exams ranging from physical, medical, oral, and written.
Know your professional skill index
Take Professional Skill Index test now
Any product you are using right now is designed by someone. That someone makes the product useful and attractive to you. The products like smartphones, cars, bikes, speakers, tables, or any other product that is produced in mass numbers come under industrial design. This field requires your artistic skills and with your skills, you have to imagine and design a product that can be functional. This field is the most artistic field for PCM students.
This is a passionate career. You must have a passion for traveling and an endless love for the sea. In the merchant navy, you will be going to spend your all-time traveling from one country to another in the sea. The journeys are long, so you will be spending much of your time in the sea. It's a passionate career for a reason, you will be enjoying different cultures, foods and traveling around the world with a nice amount of payment also. Know more about career and job switch guidance.
In your childhood, you must have dreamt about being a scientist at least once. The science stream is the way for the scientist. Scientists and researchers are a career in which you have to give all you can. You have to do a deep study, not just cramming. You have to understand every theory, learn it and question yourself daily. A scientist is about exploring and helping the world in its development.
Know your professional skill index
Take Professional Skill Index test now
For PCM students, a scientist is the most fascinating career as in this you will explore any of these subjects to the extent where you will live in these subjects only to discover something new.
Data analytics as the name suggests is the handling of data. In our modern technology era, there is a lot of type of data to store various information. In data analysis, one will inspect, cleanse, transform and model the data through scientific methods and make it in a simpler form to understand. This simpler data is used by the organization in business or any other affair.
If you like to serve your country, the defense is the line you should be going in. The most respected career is of defense, you are protecting the civilians of your country. Not just your family but the whole country will be your family. You can go in any of the three sectors of defense forces are The Army, The Navy, and The Air Force. There are several exams after the 12th for the defense forces, depending on the level of exam you can enroll in the defense.
You love your subjects; you can explain the complicated topics easily to your friends and you love helping others to study. Teaching is the line of relaxing, comfort, and respect. You have to complete your further education according to what class of teacher you want to be. For PCM students, you have a wide range of options in teaching as well. You can plan for a school, college, or institute as well to teach your favorite subject.
Know your professional skill index
Take Professional Skill Index test now
There are various entrances for government jobs after class 12th and graduation as well. If someone wants to enjoy the Indian government job privilege and want to live a peaceful and simple life then a government job in India is for you. There are several entrances like SSC and other departments like railway and many more, you can directly get a job with good pay and less work pressure. You can continue your studies with a job as well and keep on giving exams from inside the system for the promotion. You can easily see yourself well settled in a government job. The trick is to clear a good entrance exam only.
If you feel stuck in your current positions, or if you are in-between roles and unsure of what you want to do next. Then you need career clarity service. CareerGuide brings Career Clarity Service for Working Professionals to overcome wide variety of work-related challenges. You'll have better career clarity than most people if you actually understand what makes you tick and what your mission in life is. You will have a better understanding of what you need to do to pursue those careers in the future after a career session with a certified career counselor.