English majors know how to convey written messages well, have good knowledge of literature due to their interest in it, as they are well-read they are aware of the day to day news and incidents. This degree gives a very wide scope to its receiver as a wide range of topics are covered into the course study and this results in a good set of skills. Here is an article on 9 Important Career Paths For English Major .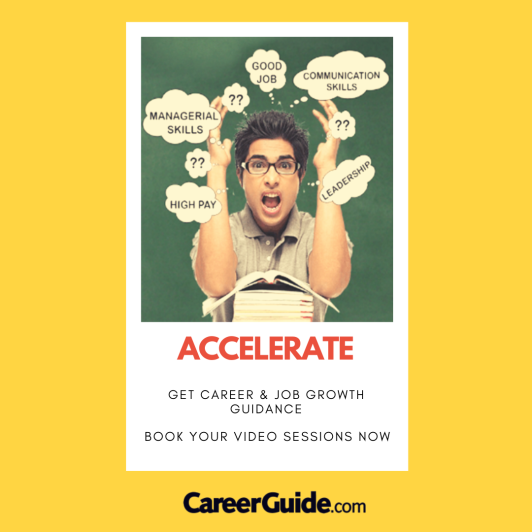 Social Media Manager works to promote and devise strategies for any company, institution or organization on social media platforms. Often the written work such as proposals regarding strategies developed is by media manager for other workers and managers of the organization. English majors also need to select blog writers and content developers for the company. And relations with them are also managed by majors, they assign work to them and take regular updates. Because of good reading skills, majors can give constructive feedback and select good writers. New graduates work as assistants to various other mangers. Majors can also become bloggers to attract an audience.
Know your professional skill index
Take Professional Skill Index test now
English majors due to their good literature skills can incorporate good books in their collection. Due to good reading skills, they can evaluate book reviews faster and better for the selection. As majors compile information from newspapers they can better guide the researchers on their projects. Good organizational skills help majors to set up an efficient system of shelving books.
3. Editor And Content Manager
Editors' work is to review articles for magazines and book publishers which requires skills of English majors. They can give constructive criticism for the editing of the articles. Content managers need to evaluate potential writers and freelancers and direct them and give them feedback. After evaluating the audience proper plan for communication is to be set up which appeals to the readers.
Know your professional skill index
Take Professional Skill Index test now
4. Human Resource Specialist
Written training material for the development of staff is built by an HR specialist. Advertisements regarding new recruitment are developed such that it attracts the candidates. They teach various other managers about the written communication they require. And most importantly an HR specialist has to create the policies of the company. All the skills of English majors are required during evaluating resumes, proposals for various other schemes and increasing the staff.
Grammar and vocabulary of an English major are above the average level. By this English majors are qualified for teaching in schools and colleges just after their graduation. Few international language organizations also recruit majors for peace corps and language schools outside the country. Know More About HIGHER/EXECUTIVE EDUCATION GUIDANCE .
Know your professional skill index
Take Professional Skill Index test now
Lawyers' work includes composing contracts, memos, legal documentation, and courtroom arguments. Good writing skills of English majors help them do the work better than others in a carefully constructed language. An attorney's most important skill is writing which is gifted to an English major. Drafts for legal cases and precedents are to drafted which makes writing skills more essential for a lawyer. Lawyers require good reading skills also as they need to read related books, legal texts and newspapers to stay updated. And it is important to write good answers in exams to pass it. Know more about Career Clarity Service .
Research and reading skills are very important for grant writers. A grant writer review, edit and modify submissions from scientists and faculty as part of the grant development process. They review projects which are funded by organization so proper knowledge and reading- understanding skills are a must. Artistic interests benefit the English major when they need to generate funds from the realms of art and culture.
8. Public Relation Manager
A public relations manager needs to tell a story about a client or colleague which will capture the attention of the media and generate placement with a magazine, newspaper, website, television or radio station. English majors develop creative and writing skills for storytelling which allows them to convey better messages to the public through press releases. As a public manager event is to be planned out, and it needs to address the large mass too, so it's speaking, reading and writing skills are valuable Know More About CERTIFICATION COURSE-WORKPLACE COMMUNICATION .
Know your professional skill index
Take Professional Skill Index test now
Fundraisers' work is to engage prospective donors, assess their interests, and devise written communications that have the best chance of generating contributions. The website is managed by fundraisers, they compose campaign letters, brochures, and content of introduction. When funds are raised telephonically the content for volunteers to speak is prepared by the fundraiser. A letter of appreciation and articles recognizing the donors needs to be prepared by the fundraiser.  English major is a very important post for the smooth working of an organization. Because of soft skills such as speaking and creative skills such as writing makes all the English majors an important part of the company.
LINKEDIN-RESUME CREATION AND REVIEW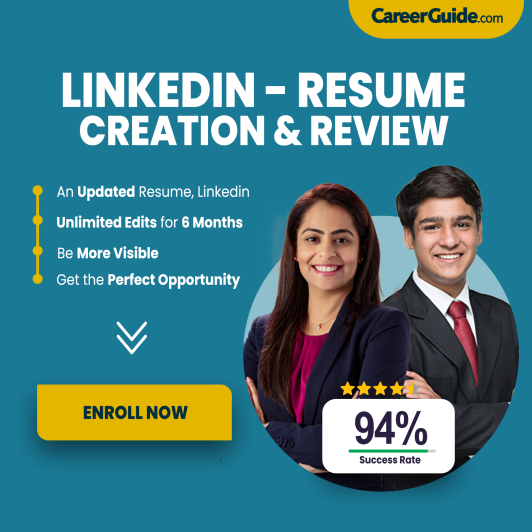 In today's job market, creating a resume that stands out from the rest can be a challenge. This is where the importance of a resume creation & review service comes in. This service helps individuals craft a professional and compelling resume that showcases their skills and experience in the best possible light. In this article, we will discuss the importance of a resume creation & review service.