As a Career, it is a broad field and attracts students. Under graduation Courses known as Bachelor of Engineering (BE) or Bachelor of Technology (B.Tech) is semester-based course type of four years. It's a multi-disciplined field and provides different branch and discipline options like Mechanical, Civil, Electrical and Computer at the bachelor level. A student should score a minimum of 50% in 12th with PCM (physics, chemistry, mathematics) is eligible for engineering exams. A diploma holder can take admission in the second year directly and will do three year course. With providing vast career options and stable jobs engineering careers always remains trending. 
download Universities/colleges cutoff
Admission differs from merit-based to entrance exams. Students with good grades can also take colleges based on the merit list. These exams remain the same for any branch you want to choose. The most popular national level entrance exam is JEE (Joint Entrance Examination), the first stage is JEE Main in JEE system, the second stage is JEE Advanced held once a year. Then VITJEE is an exam conducted by the Vellore Institute of Technology. Another exam is SRMJEE held by the SRM Institute of Science and Technology. The campus includes Ramapuram, Vadapalani, and Delhi-NCR. Then BITSAT (BITS Pilani) was conducted by the Birla Institute of Technology and Science. Students also have an option for state-based exams like MHTCET (Maharashtra Common Entrance Test), WBJEE (West Bengal Joint Entrance Examination), MUOET, etc. These exams will give you top colleges of IIT level, NIT level, Vellore Institute of Technology, BITS Pilani, etc.
Building a career needs hard work and efforts from the aspirant side. Explore your subject interest first. You will find the following types of specialties and career options:
NIRF top engineering colleges 2023
What will be the future scope of Engineering as a career?
There are numerous engineering branches that are expanding rapidly. Engineering as a career that is rapidly expanding. The enormous pyramids, cathedrals, bridges, highways, and aqueducts of Europe and Asia were all constructed by engineers, as were the ancient Egyptian and Roman structures. The engineer is in charge of creating and constructing systems, machines, and goods in modern society. By creating new and enhanced products and more effective processes for creating and delivering commodities and services, engineers enhance the quality of life. The practice of using scientific knowledge in practical contexts is known as engineering. Since technology is developing so quickly, computers are having an impact on many different engineering fields. 
The scope of engineering as a career has expanded to encompass computers, software, and other technologies rather than being restricted to only building machines and bridges. Therefore, engineering's future looks pretty good in terms of development, possibilities, and stability. There are numerous Top in demand fields in Engineering. Engineers must stay current with the most recent breakthroughs and fit them to the needs of society and the business sector given how quickly science and technology is progressing. There are many other careers you may pursue today to make money, but engineering is one of the most in-demand ones. The next section includes a list of the top engineering positions that you should think about if you're wondering which ones are the most in demand.
download Universities/colleges cutoff
Top in demand fields in Engineering for future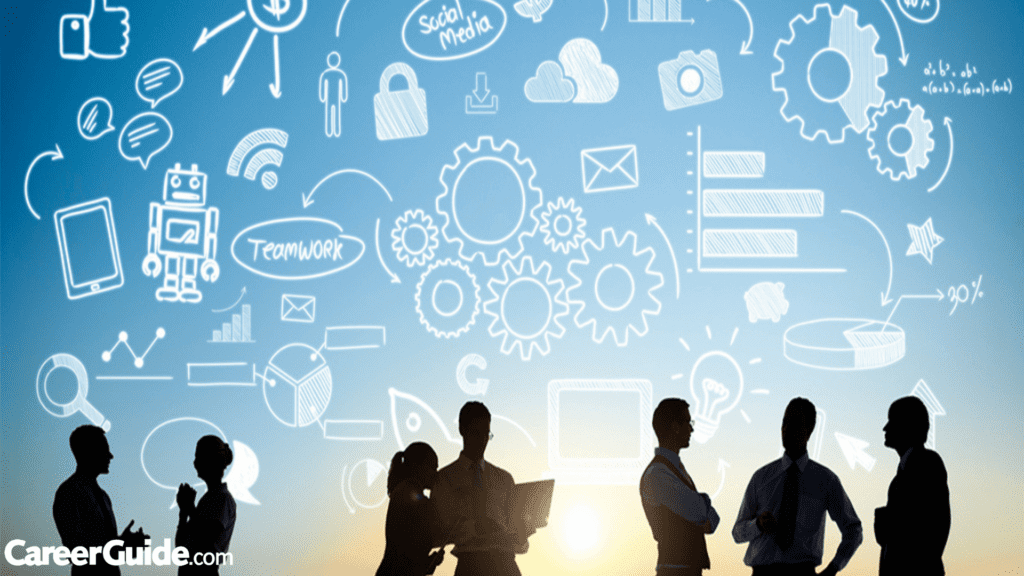 The engineering industry has experienced a lot of activity in 2021. While we discussed the future potential of the engineering field in our previous part, we have now identified the Engineering as a career of future positions in 2022. Let's investigate what the future holds for you.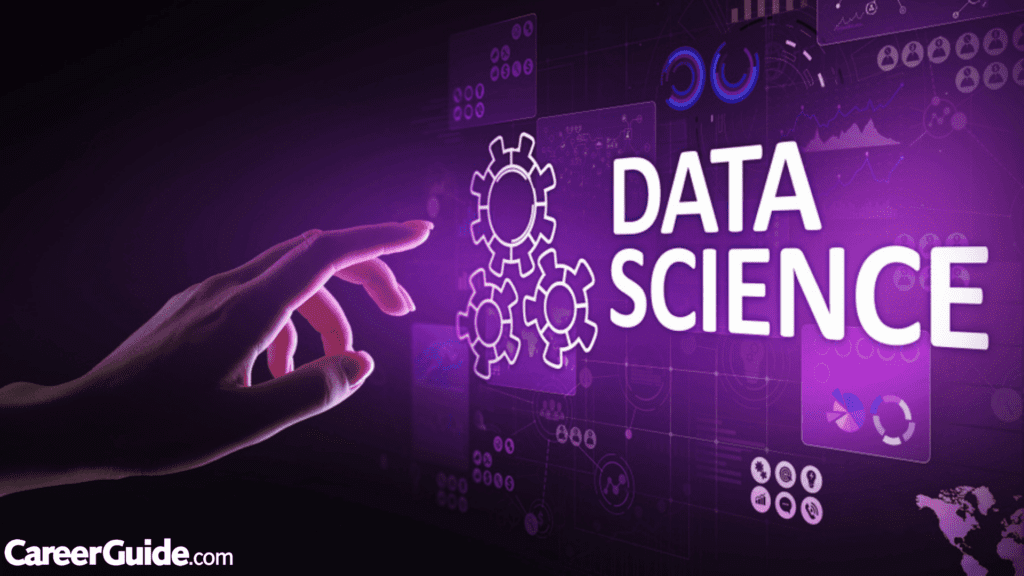 There is a competition to outperform Google, Facebook, Apple, Amazon, and Netflix. Since big data is the most effective tool to learn about consumer behaviour, it has become essential to all businesses. Big data is the capacity to manage growing amounts of data and process a large amount of data in simultaneously. The analysis of this large data is known as data science. Future decision-making will require us to analyze vast amounts of data in real-time and take appropriate action, therefore data science is crucial. An insurance company, for instance, must assess the customer's risk before deciding whether to provide them an insurance coverage. Or, if a loan is to be given, the loan is authorized or denied based on the customer's credit score. Therefore, in this scenario, a significant amount of data is needed for analysis before a judgement can be made. Furthermore, computers are becoming more adept at learning from data and making predictions as a result of the growth of big data and improvements in hardware technology. Data science will therefore be crucial to the development of internet enterprises in the future.
Understanding complex and comprehensive data and create an easy and discernible presentation is what all data science or a data scientist is about. The software has been Top in demand fields in Engineering as a career for quite some time now, it is the most sought after branch and for good reason too. Every company needs marketing to sell its products or services and marketing needs data to form its marketing strategies. This data is presented through data sciences. A data scientist must have a good grip in the following fields to be efficient –
Computer science

(Software/data architecture and engineering)

Business/Domain

Communication (Writing and verbal skills)

Mathematics

(Statistics and probability)
download Universities/colleges cutoff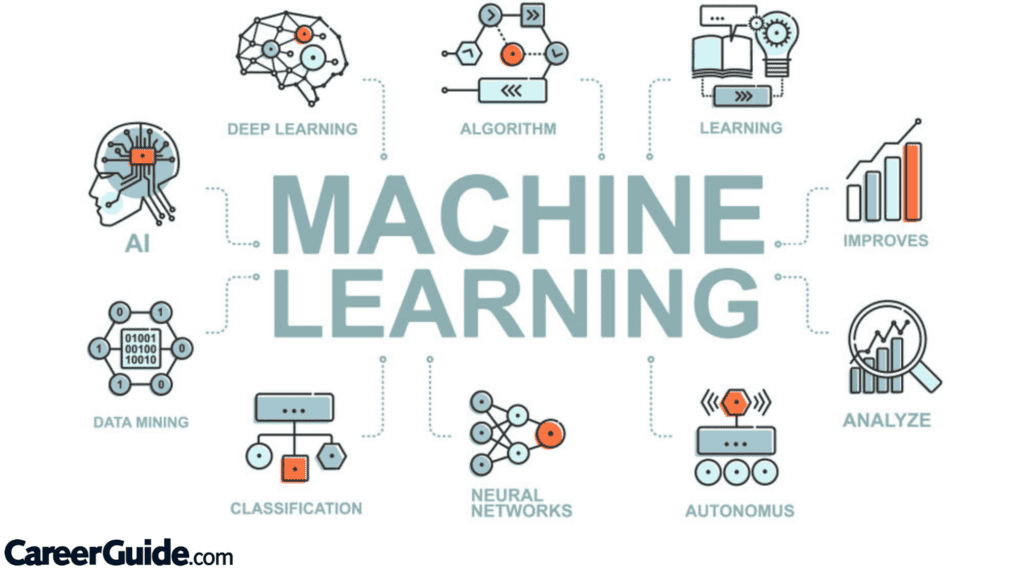 Many claim that Machine Learning alone will be able to address the majority of global issues. To some extent, this is accurate. ML is significant since it reduces errors and facilitates predictions and classifications. Machine learning is the study of algorithms that get better over time. It is a branch of computer science that enables machines to comprehend without manual coding. Software and learning are combined to create an intelligent system that can respond to its surroundings. Beating the greatest humans in games like chess, go, and poker is one of machine learning's biggest ongoing accomplishments. For example, your GPS or Siri both use machine learning to forecast your needs and make decisions. It is used by Netflix to suggest movies you might like. It's how Google sorts your search results. A machine that can accurately anticipate the stock market has just been created by researchers. Additionally, these devices can be utilized to forecast consumer behaviour and enhance the shopping experience. Web search, fraud detection, and other industries already make use of machine learning.
But perhaps one of its better applications is in medicine. One day, machines may be used to diagnose patients and suggest therapies that doctors would typically administer. Even though there are currently certain restrictions, it won't be long before machines exceed people at every level of learning and employment. Some individuals worry about that. However, we can use machine learning's enormous potential to improve the world if we continue to develop intelligent systems with care and consideration.
NIRF top engineering colleges 2023
Machine learning is one of the Top in demand fields in Engineering as a career. It is a further divided branch of data sciences and requires deeply understanding the data provided and knowing the history as well as the patterns to predict what might happen in the future and help make well informed and well-thought decisions and save them from future obstacles. There is an algorithm working to make the predictions based on the data available and the job requires to check the accuracy of the predictions made. The more data is available for reading, the more accurate will the algorithm be.
We see uses of machine learning everywhere, but have you noticed? Some of the most common places machine learning is used are-
Business Intelligence

Customer Relationship Management

Self-driving cars

Virtual assistants

Recommendation engine
Alternative Energy Engineering
We are currently dealing with the issue of global warming. And this actually puts humanity's future in danger. The solution to this issue lies in other energy sources. The modern technology known as alternative energy is employed to satisfy humankind's need for energy. The nonrenewable resources used to produce this energy are. Alternative energy sources produce clean, non-polluting energy. The primary sources of alternative energy are solar energy, wind energy, geothermal energy, biomass energy, and energy from tide and waves. It will help us satisfy our energy needs in a way that is less harmful to the environment. Thus, it is the energy of the future. The advancement in this area has the potential to create new industries as well as a wide range of applications. This is one of the Top in demand fields in Engineering as a career. 
We all know sustainable development and clean energy is the way to go and that can be seen in the field of engineering as well. With growing Top in demand fields in Engineering of electric cars and solar electricity boards, and windmill and hydroelectricity generation pumps, sustainable energy is no longer just a part of a science project, it is the present need and future employment hub. This field is not only emerging hence less competition than in other streams but is also a good gateway to open international opportunities of employment since many multinational and not-for-profit companies that environmentally conscious and technologically advanced, hire from all around the world.  To enter this field one can start with a bachelor's degree in mechanical or electrical engineering and after that Masters's degree in energy engineering for the specific desired field. Types of renewable energy engineering are –
Solar thermal technology

Low energy buildings

Wind power generation

Energy from biomass

Second-generation biofuels
download Universities/colleges cutoff
Multilanguage High-End Programming
This is one of the Top in demand fields in Engineering as a career. Expertise in programming using different languages both classic and modern can take you a long way, at times when everything is going digital, everything is being put on a website or an app. If you already are well versed with several programming languages then you can learn a niche, modern one to pump up your skills. And if you're starting I can help you give a list of some programming languages that are high in demand among recruiters and also have a strong future with a stable income resource.
PYTHON
– According to the programming language ranking site PYPL, Python ranks as the number one programming language.
It is mostly used for –
Data Science

Data Analytics

Artificial Intelligence, Deep Learning

Deep learning
JAVA SCRIPT
– Nothing beats JavaScript in-browser programming. PYPL has ranked Java Script the third most popular programming language. It's used in –
Web Development

Backend Development

Mobile App Development
JAVA
– Java is crucial among business applications because of its backward compatibility. PYPL has ranked Java as the second most popular programming language. It's used in making –
Enterprise Application Development

Big Data

Web development
NIRF top engineering colleges 2023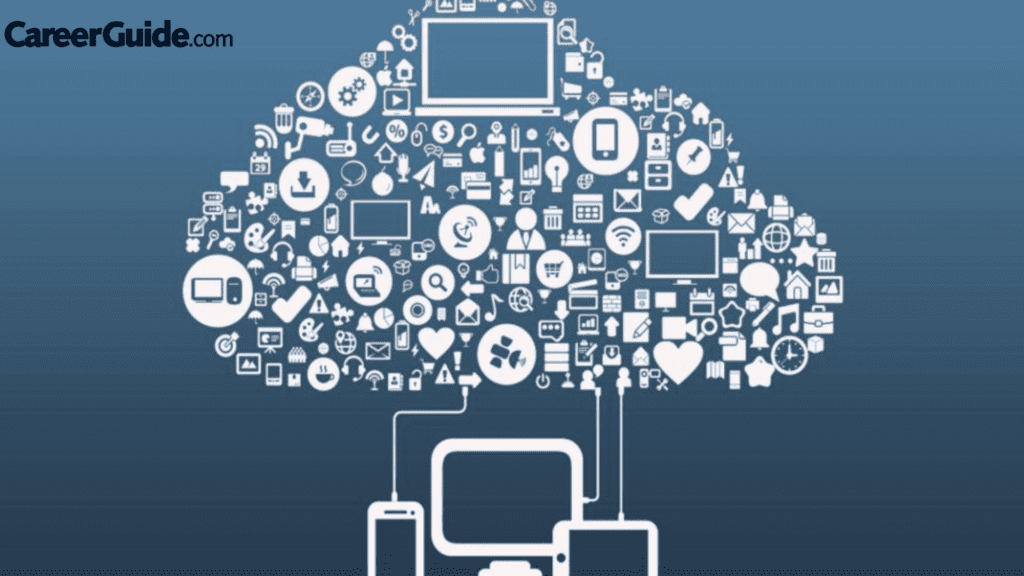 An IT expert who constructs and maintains cloud infrastructure is known as a cloud engineer. More specialized tasks for cloud engineers include cloud architecting (creating cloud solutions for businesses), development (writing code for the cloud), and administration (working with cloud networks).
Recently, cloud technology has spread like wildfire. In reality, you likely employ cloud-based technology regularly in daily activities. Cloud technology makes it possible to use online email platforms, backup your phone photos to the internet, and watch TV or listen to music on your preferred streaming services. For a business, this translates to easier data storage and backup procedures, on-demand software updates, and perhaps even the ability for consumers to access their data from various devices. As a cloud engineer, you'll work behind-the-scenes to keep it all running.
Cloud Engineering is Top in demand fields in Engineering as a career. Cloud engineers are required to plan and manage the cloud storage of companies and they have to evaluate the existing infrastructure of a business and research logical and financially economical solutions for moving data based storage to a cloud-based storage system. They are also needed to deploy and debug the cloud initiatives as and when required.
Technology's requirements change as well. Because of this, it's critical for us to always be one step ahead. And in order to do this, we need to be informed on the direction of technology and the most recent employment needs. Enrolling in a reputed and reliable institution is essential if you want to stay current on trends and get employment.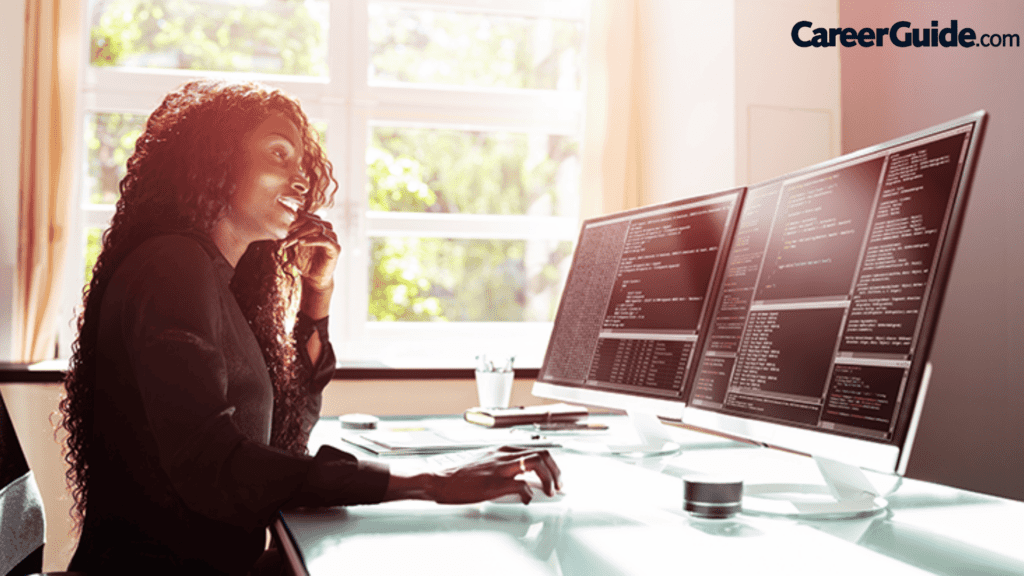 Computer engineering always remain in trend because of use in most places and due to digitization. Options like computer science and information technology are available. You will work with software profiles like application developer and system developer and hardware profiles like hardware technician and hardware designer that make computers run. Engineers mainly deal with physical or hardware systems. Machine learning, artificial intelligence, hacking, working on cloud platforms are trendy options. This is one of the top in demand fields in Engineering as a career.
download Universities/colleges cutoff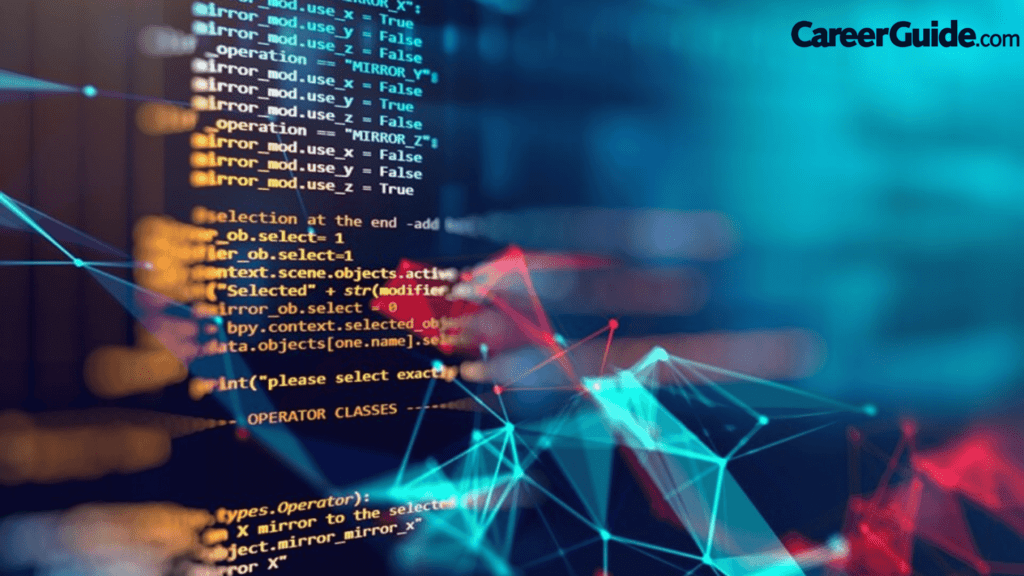 Software Engineers design, develop, maintain and install computer software. The main focus is on the operating system and computer application. If you have strong mathematics and computer knowledge you can choose this field. Developing multi-platform programming, creating, designing, and testing is the main focus in this field. This is one of the top in demand fields in Engineering as a career.
NIRF top engineering colleges 2023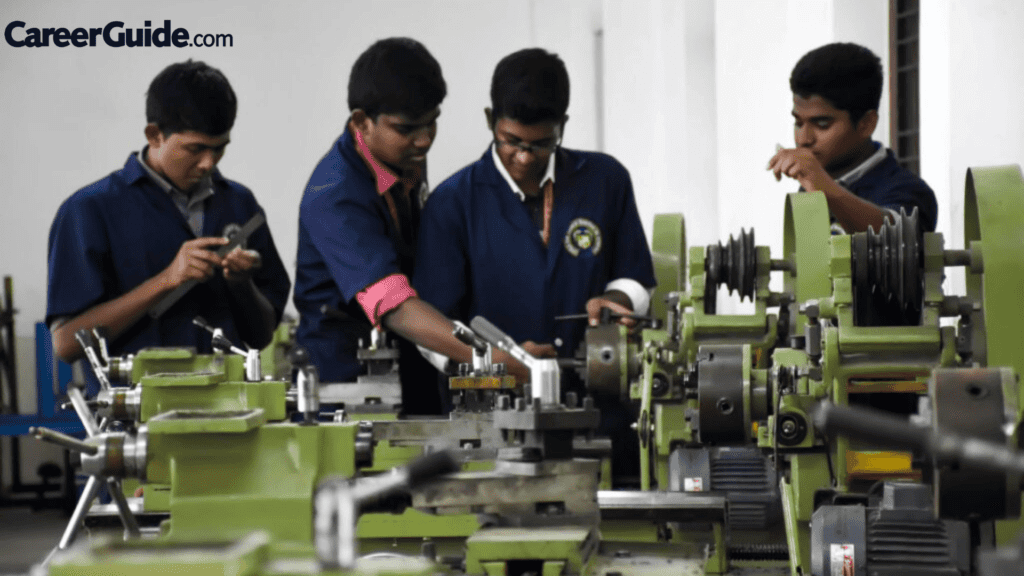 This is mostly interest of male candidates because of mechanical devices and subfields like the automobile sector. Manufacturing, designing, and operating are the main tasks and concepts like force and energy. Responsibilities involve designing efficient tools and technology, drafting instruments, etc. It is a broad field you can see usage in engines, turbines, power-using machines like ACs, lifts, sensors, elevators, etc. This is one of the top in demand fields in Engineering as a career.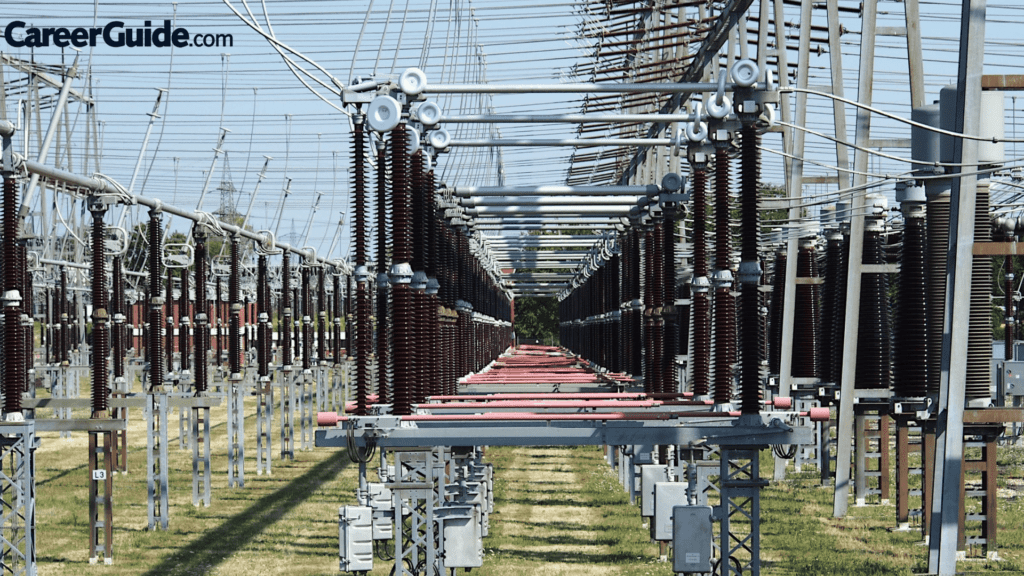 Electrical engineer's duty involves working with electricity generation systems, lighting, developing instruments, and focusing on developing efficient energy systems. The branch is also suitable for government exam aspirants. This is one of the top in demand fields in Engineering as a career.
download Universities/colleges cutoff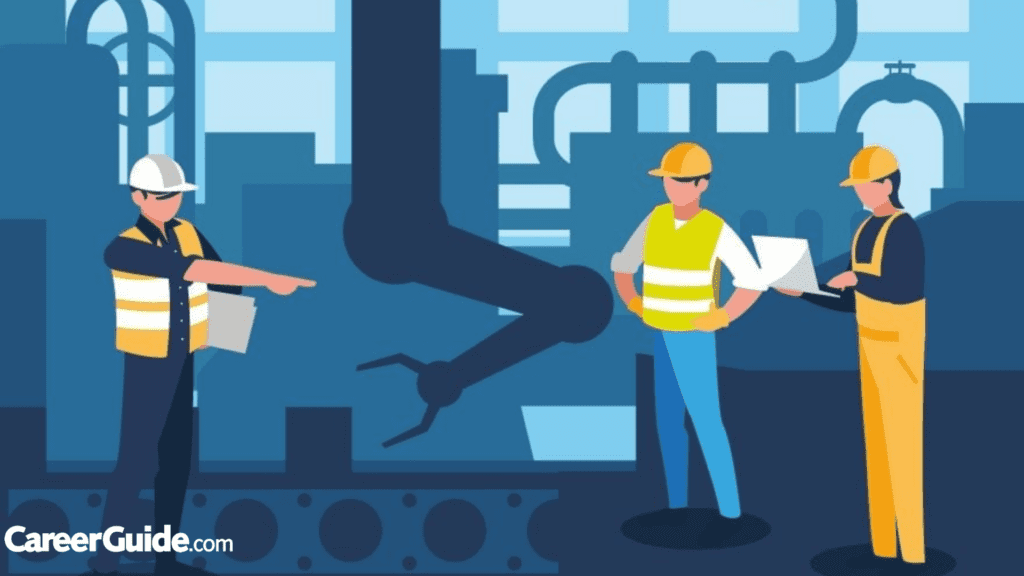 This is important and necessary field for students if industry and developing efficient and lower-cost systems interest you. You will evaluate, improve and manage the production process. Improving efficiency and developing management control systems with working closer to vendors and staff. This is one of the top in demand fields in Engineering as a career.
NIRF top engineering colleges 2023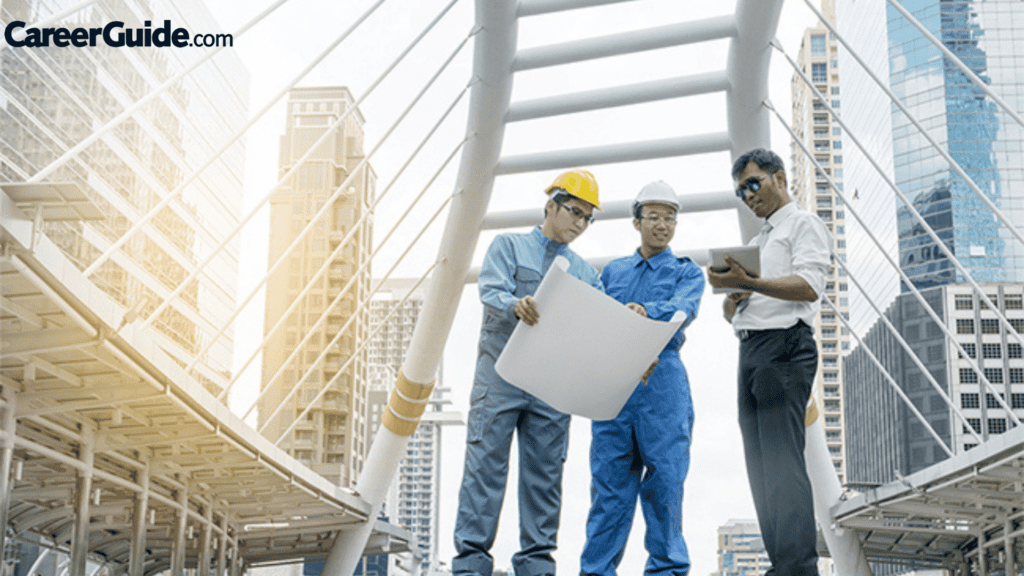 You will get more chances and options to work for the government. Designing, constructing, and developing sites and cities project. Mainly you will learn to handle environmental hazards construction of roads, dams, airports, and bridges. There are specializations like land development, urban engineering, etc. Subparts in this field give you options like a structural engineer. A civil engineer can go for government exams. This is one of the top in demand fields in Engineering as a career.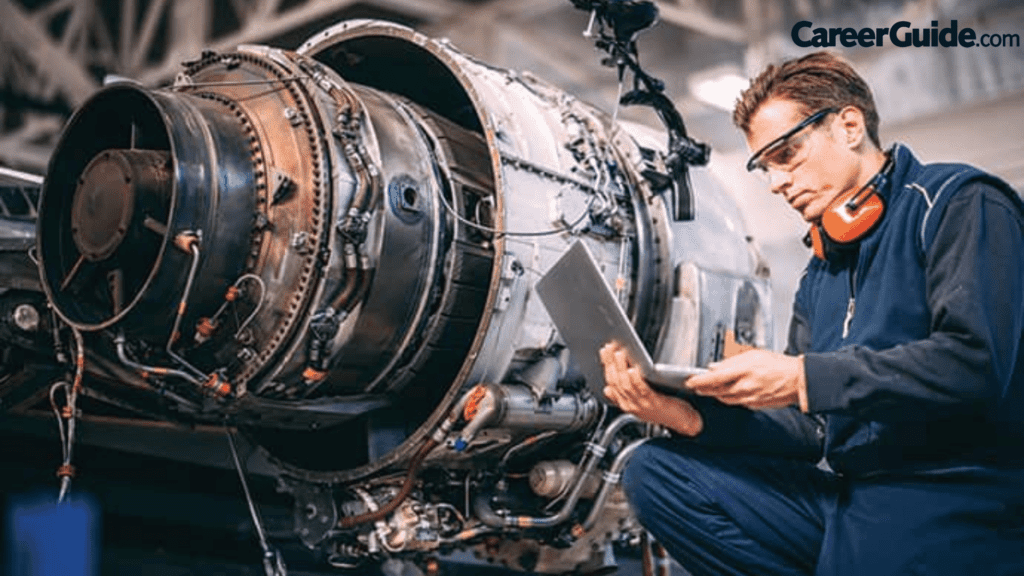 Aeronautical engineers deals with work areas in aviation, aerospace, defense areas. Require good command of mathematics and physics. Aerodynamics and performance engineer, Automation engineer, Flight test engineer, and Aerospace engineer are jobs that differ according to responsibilities. They design and develop, test, and maintain systems. Sectors involve airlines, planes, helicopters, jets, and airborne vehicles. This is one of the top in demand fields in Engineering as a career.
Environmental Engineering
Environmental engineers work on research areas and ways to improve and protect the environment. The main focus is on waste management, air pollution, ozone health, and every challenging environmental issue. You will invest your time in developing existing tools in a more effective process with less cost. This is one of the top in demand fields in Engineering as a career.
download Universities/colleges cutoff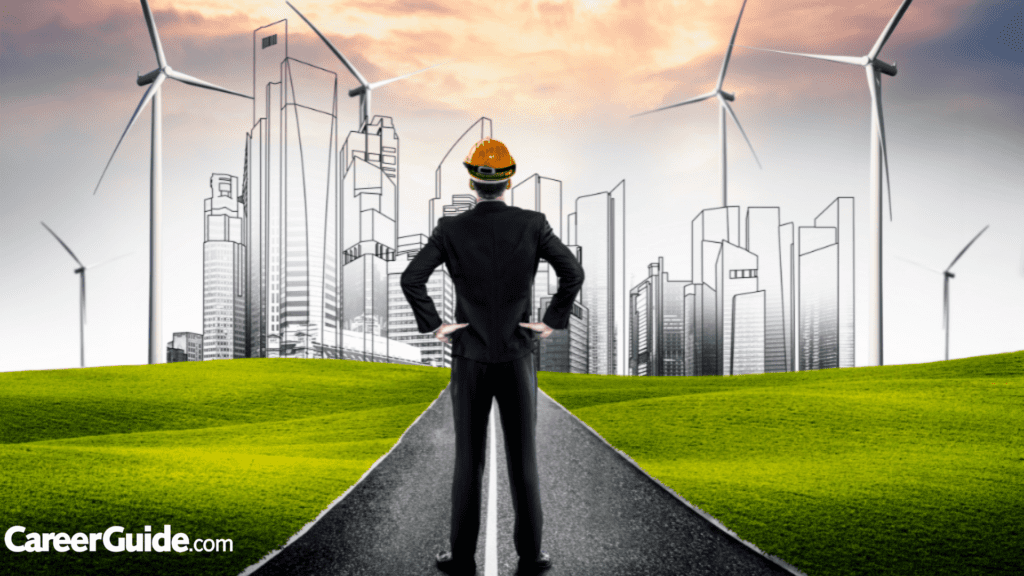 This is for water-based areas and systems. You will be working with internal systems of ships like electrical, steering, and propulsion systems.  Then there is a systems engineer for naval ships are called naval architects who review the architectural elements. This is one of the top in demand fields in Engineering as a career.
These are the topmost preferred branches taken by students. There are many engineering branches like agricultural , biomedical , chemical , geological , nuclear , rubber, plastic technology , etc. If you are not specific about any specific course, consider college first and then select any branch available there. And sub-fields like automobile engineering can be taken when you are passionate about it.
NIRF top engineering colleges 2023
Top Engineering Colleges in India
Confused?

 Take Engineering Branch Selector Test
Engineering Branch Selector Test Has :
 60 minutes of Duration
  100 Questions
  Instant Report
  4 Dimensions
  500+ Career Options
  1M+ Test Taken