Receiving an interview call from the firm is great but remember your half job is done only because recruiters didn't recruit you as a structural engineering professional yet. You have not yet embraced the second pivotal phase which is recognised as a face to face interview. Several candidates have applied for the same job applications every month, don't you think that you have to get an upper edge on other candidates for fulfilling your desires? If you think yes, then you should prepare yourself for a structural engineering interview by constantly rehearsing. Try to ask yourself what kind questions can be asked from you. Fresher's generally have no idea about the questioning pattern because of inexperience
NIRF top engineering colleges 2023
So, to resolve this major concern of structural engineering fresher's we will be covering some crucial interview patterns which is generally followed by recruiters before hiring potential structural engineers. If you follow these tips thoroughly then definitely you can get astounding results.
Structural Engineering Interview Outline
In reality, technical structural interviews will lay more emphasis on the holy trinity of engineering which are analysis, design and application. These 3 factors are generally raised by employers after reviewing your resume or CV. Your very first response to the question will help the interrogator to frame other few vital questions, so try to respond in an eloquent manner. Majority of the eminent firms have the mindset to recruit proficient structural engineers instead of rejecting candidates. So, try to be optimistic and have  confidence while responding to their questions. Hold and carry the interview. More over preparing for an interview is not rocket science, it is simply to plan your interview questions by setting your topics.
download Universities/colleges cutoff
It doesn't matter that the analysis structure is manual or technologically aided. What matters is your structural design. If you perform analysis incorrectly then automatically your entire efforts will get flushed down in the drain. That is why recruiters kick off interviews with structural analysis. Your grasp on concepts should be clear and you must try to practically solve the problems. Here are some areas on which one should focus.
It simply showcases the level of freedom for any conceptual design element. So, you must try to define the conditions and then restraint the structural analysis because it is the most decisive step. Hence structural engineering candidates must be aware about the diverse supporting material types like rollers, hinges and son.
Boundaries conditions and different structure types are the main factors which totally influenced by loads acting.  So as a candidate it is essential for you to be aware about the distinct type of structure and its effects. Structural engineers must know how load is acting on the structures. Provide a valid response to meet the expectations of the recruiters
Design Of Structural Components
If you have the desire to succeed in structural engineering field then you must have in-depth knowledge about the 3 main components. These 3 congruent components are steel, concrete and wood. Well, concrete and steel are more popular than wood, but then also structural material knowledge is a must. If you are familiar with topics of loading and stress-strain curves then you are on perfect track.
NIRF top engineering colleges 2023
The main agenda of the structural engineer is to avoid modes failure, so, to eradicate such problems it is necessary for the engineer to understand the status of modes of failures.
Expertise And Application
Never ever try to neglect your expertise in this specific vocation. Incorporate the list of seminars, dissertations, mega projects, activities, internships and so on in your resume. IT simply highlights your passion and drive towards your area of interest. With your resume only you can win 50% of the game for attaining the desired structural engineering profession. Recruiters want to know you as much as possible and your resume explains your professional life to the recruiters to a great extent. Interviewers are curious to know your objectives and perception towards the profession. So, to leave an everlasting impact on an interviewer I will highly recommend you to utilize this time precisely to create an eloquent or well-articulated resume or CV.
download Universities/colleges cutoff
Highlight your hard skills and soft skills precisely. Be prepared with the seminar questions and your responses to maintain the interest of the interrogator. If you have attended conferences and represented your research paper to get it published then try to showcase it to give competitive edge over other competitors. Recruiters hardly take 6 seconds in total to determine whether you are suitable for the position or not. I would say that incorporate some key phrases in your resume while writing your experiences to show the level you brought to the firm while working with them. Explain your software working abilities and how you use them to meet the organization's objectives.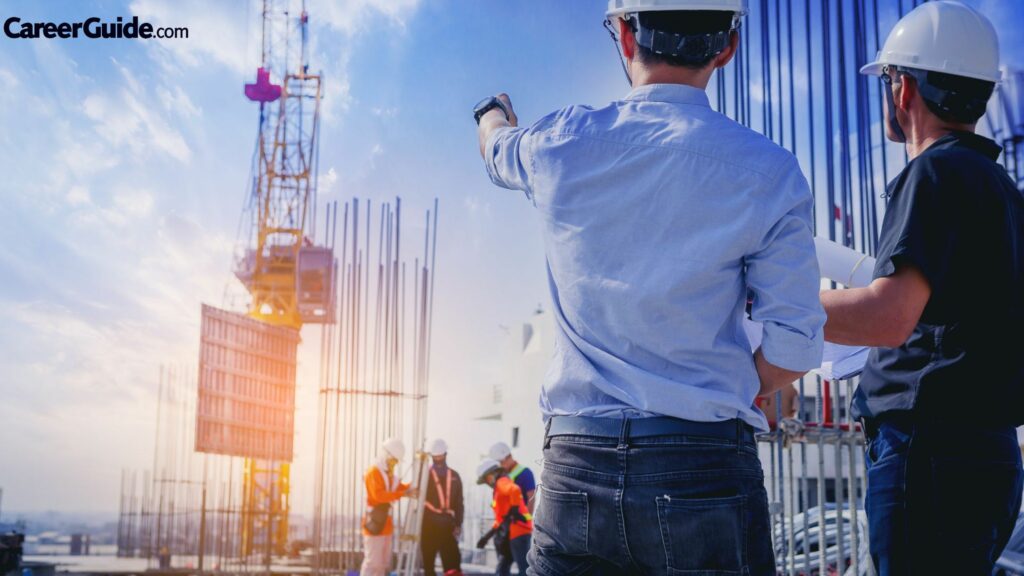 Last but not the least, stop beating around the bush and try to do something out of the box by maintaining an optimistic persona throughout the interview proceedings. Maintain professionalism and don't be overconfident.
Structural engineering interview questions which can work as Tips to crack structural engineering interview as a fresher
The discipline of structural engineering is intricate and highly specialised, requiring a wide range of abilities and in-depth knowledge. The hiring manager may question you about your professional experience, skills, and educational background when you apply for the position of structural engineer. They may even give you specific engineering problems to solve. You can boost your confidence and perform better in the interview by preparing for questions like these beforehand. To assist you in preparing for your upcoming interview, we've included some typical structural engineer interview questions in this post:
NIRF top engineering colleges 2023
10 interview questions for general structural engineers
Here are some typical interview questions for structural engineers that hiring managers may use to gauge your general personality, upbringing, and interests:
Which of your largest teams has the most experience?

Why are you a good fit for this position?

You become a structural engineer for what reason?

Describe a case where your knowledge and experience were useful in resolving a challenging project issue.

Have you ever led and managed an engineering team?

What is the most effective technique for a leader to handle disagreement and conflict within the team?

What extracurricular activities and interests do you enjoy?

What are your immediate and long-term professional goals?

Why do you wish to work for our company?

What method of communication do you prefer using with the team?
download Universities/colleges cutoff
10 inquiries on background and credentials in structural engineering
The questions below could be used by a hiring manager to assess your qualifications and professional experience:
Talk about the project you worked on that was the most difficult so far.

What area of study did you focus on most while earning your degree, and why?

According to your understanding, what is a structural engineer's most significant duty?

What are your greatest assets and weaknesses?

Are you certified in specialised engineering?

What is the most important lesson you have gained from working in this field?

What duties did you carry out in your previous position?

How do you interact with consumers and clients?

Do you have any expertise creating environmentally friendly structures and infrastructure?

What software and tools are some that you are proficient with using?
10 Interview Questions for Advanced Structural Engineering
Here are some detailed inquiries you might be asked during interviews:
If you discovered that a contractor had performed subpar work, what would you do?

Describe the various flow profiles.

Give a definition of the crack width limit and discuss its importance.

What exactly is a site of special scientific interest (SSSI), and what kinds of constructions can be erected there?

Which public structure or monument do you feel to be structurally the most interesting?

The importance of BIM for engineering and construction projects is explained.

How can local rules and regulations be maintained in accordance with construction projects?

What different methods are there for enhancing a pipe's flow capacity?

Examine the procedure for inspecting a property both during and after construction.

What purpose does doing a ground investigation serve? How should you go about it?
NIRF top engineering colleges 2023
Roles and responsibilities of structural engineering
Their profile is liable to conceptualize and create the designs models of structures with the support of software's.

They are responsible for evaluating or examining the structure strength, durability, pressure, stress and reaction of the structures.

Their sole duty is to finalize the concrete materials that are appropriate for the building structure after determining it.

They look after the budget of the project and later they analyse the project.

They perform liaising part to represent their idea and concepts concisely to the construction contractors about the elevated infrastructure. They have to constantly work on dynamic computer aided design technology  in order to replicate the ideas practically.

Create architectural elements like bridges and buildings.

Utilize software for computer-aided design to produce structural models.

Count loads and pressures that the environment or people are putting on you.

Observe the rules for construction safety

Select the proper materials in accordance with the structural requirements.

Keep an eye on the task being done while supervising the staff

Create and distribute budgets

Monitor and update project progress

Work together with project managers and contractors

Creating architectural designs and figuring out how much weight and stress a structure can take

Calculating a building's response to weather with computer-aided software securing the necessary permits for a building's construction

Preparing construction cost estimates and choosing building components

Building construction oversight and project manager guidance

Collaborating to complete a project with other experts such as architects, engineers, and builders

Project management and contract management
This roles and responsibilities portion gives crux about the basic duties which are performed in a structural engineer career
download Universities/colleges cutoff
How to enter the structural engineering field
To become a structural engineer, you can do the following steps: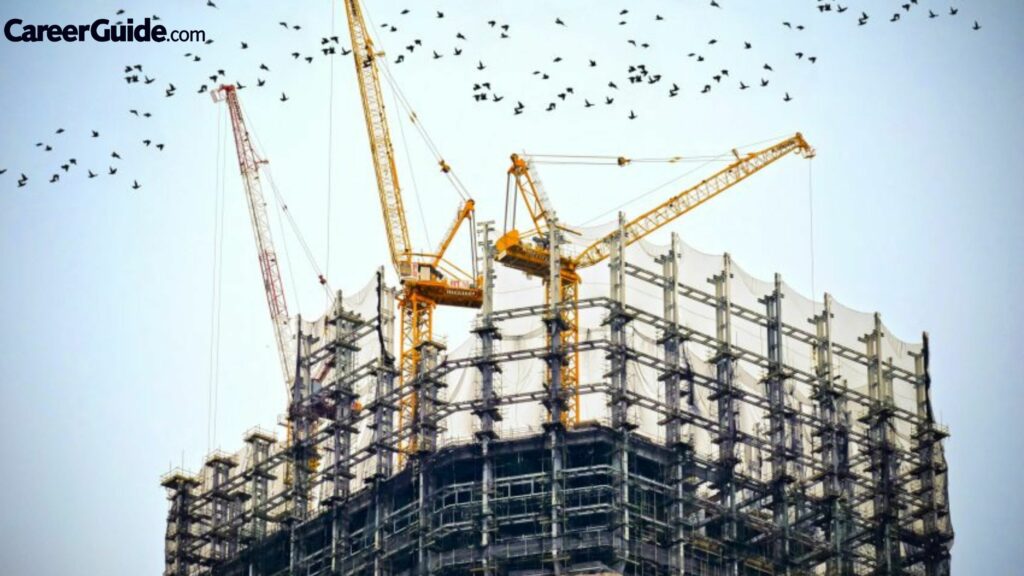 The minimum educational requirement for structural engineer positions is often a bachelor's degree. Get a four-year degree in structural engineering, civil engineering, or a related subject by enrolling in a college or university. The following are some possible courses for this kind of programme:
Calculus

Geometry

Engineering mathematics

Physics

General chemistry

Probability and statistics

Mechanics of materials

Engineering hydraulics

Structural steel design

Structural analysis

Soil structure interaction

Theory of elasticity and plasticity

Structural dynamics

Earthquake engineering
Make sure the engineering programme you select has All India Council for Technical Education accreditation. This guarantees that your technical education is of the highest calibre and adheres to all applicable national criteria.
Consider doing an engineering internship.
Before graduating from many engineering academic programmes, students must take an internship. An ideal way to learn more about the subject and decide if you want to pursue a career in structural engineering is to participate in an internship at a building company, engineering firm, or another location. Additionally, you might get to know and become friends with coworkers and managers, which can help you expand your professional network and open up doors to future career prospects.
Think about getting a postgraduate degree.
Candidates for structural engineering positions might need to have a master's or higher degree, according to some employers. Think about getting a master's in mechanical and structural engineering or a related discipline. You can improve your work prospects, raise your earning potential, extend your knowledge base, and make a good impression on future employers by completing a master's or other postgraduate degree. More education and training experience often increase your competitiveness as a job prospect.
NIRF top engineering colleges 2023
You might pursue one of the following particular concentrations at your academic institution:
Earthquake engineering

Fire engineering

Roof engineering

Tower engineering

Wind engineering
Consider creating a portfolio or collection of all your best work as you gain knowledge, abilities, and experience. These might be any plans or initiatives you have worked on or accomplished that demonstrate your knowledge of structural engineering as well as your creativity and problem-solving abilities. Possessing a strong portfolio will help you demonstrate your abilities to potential employers.
download Universities/colleges cutoff
It is crucial that structural engineers obtain certifications that attest to their knowledge and abilities because they oversee constructions that affect the safety of the general public. The Institution of Engineers India offers the Professional Engineers certification (IEI). You must have a bachelor's degree in engineering or technology, five or more years of relevant experience, and membership in a professional society in order to qualify for this. This acknowledges your degree of engineering proficiency and adherence to the code of ethics. The IEI also provides a certification for International Professional Engineers, among other things.
Submit a job application for structural engineers
Once you have established a strong professional foundation for yourself, look for available structural engineer opportunities. Determine the jobs that, in light of your experience and education, you are best suited for. After that, make sure your resume emphasises your best abilities and capabilities. Use a personalised cover letter and your most recent CV to apply for each position.
Skills required for structural engineering
A few skills can help structural engineers be successful in their jobs. They work in an exciting, fast-paced career field. These are some necessary qualifications for this position:
Computer skills

:

Design and calculation software like AutoCAD and RISA are needed for structural engineer jobs. These experts are also proficient with spreadsheets, word processing programmes, and email.
Communication abilities: Structural engineers must deliver their designs and written reports to audiences. Additionally, they must communicate the status of the project to clients—audiences that might not be conversant with structural engineering jargon.
Analytical abilities: A structural engineer evaluates data and facts before drawing conclusions, particularly when fixing problematic structures. Maintaining the safety of the general public depends on having the ability to analyse information and identify solutions.
Organization: Structural engineers that possess strong organisational abilities can maintain track of project assignments, procedures, and deadlines. When working on various projects, they might also need to carefully separate and file material.
Detail-oriented: To maintain the stability of a structure, those in this position must pay close attention to both the big and little features of its design. Paying close attention to the details reduces errors and increases accuracy and safety.

Leadership:

Project managers and other team leaders frequently make up this group of experts. A project manager's duties include leading a team and making sure it completes a project in accordance with schedules and plans.
Problem-solving: Repairing damaged structures including bridges, tunnels, and buildings is the responsibility of structural engineers. They investigate and take into account societal demands when designing structural solutions.
NIRF top engineering colleges 2023
Average structural engineering salary
A structural engineer typically makes $20,771 per month. But their pay may differ depending on their workplace, industry, years of experience, credentials, and other things. In general, structural engineers can bargain for a better income if they complete more study and have specialized certificates. They might also look into managerial positions, which can pay more.
Environment for structural engineering during work
Structural engineers may work in a range of settings, including engineering consulting organizations, government institutions, utility corporations, and construction enterprises. They frequently perform needed work both in an office setting and on project sites. The job of a structural engineer may require travel if the client's projects are in another city. Job locations can range from urban to rural areas. These experts often work full time during regular business hours, though they might need to put in extra hours if their project has strict deadlines.
download Universities/colleges cutoff
Frequently Asked Questions
When designing a structure, key factors to consider include the intended use of the structure, the loads and forces it will be subjected to, the materials to be used, the project budget, and the applicable building codes and regulations.
Structural engineers play a significant role in promoting sustainability in their designs. They consider the efficient use of materials, incorporate energy-saving measures, and optimize the structural system to minimize environmental impact.
To ensure projects are completed on time and within budget, I emphasize effective project management.
I believe in lifelong learning and staying abreast of advancements in the field. I regularly attend industry conferences, workshops, and seminars to gain insights into the latest technologies, design methodologies, and industry trends.