So, you're getting ready to make the big move and embark on a once-in-a-lifetime experience! However, in addition to being thrilling, preparing for university can be extremely stressful for a student. It's difficult to decide what to bring for the next year of your life, and it's natural to feel overwhelmed; this is where we can help.
We've put together the ultimate checklist to ensure the procedure go as smoothly as possible. To help you get organised for the big move, we've included everything from household staples to bathroom supplies and vital documents you don't want to leave behind.
Here is a detailed list of items to bring to college.
Home comforts
The majority of students opt to reside in student housing in Sheffield for the first year or even for all the years of their studies. Because you'll be spending most of your time in your room sleeping and studying, it should be a relaxing environment. Pictures of family and friends, posters, paintings, lights or your favourite bedding and cushions can all be used to decorate.
Kitchen essentials 
Instead of having four microwaves, most student accommodations in London come equipped with all of the cooking equipment that you could be needing. Take a quick look at what's already provided there before you arrive and split the cost of any extra things that you may require among your roommates.
Keep a check on your student studios in Coventry's rules and restrictions, as some do not allow rice cookers or deep fat fryers.
Some may also permit you to place an order for bedding, lighting and cooking supplies before your arrival itself. 
Because the space offered in your room and kitchen is most likely to be limited, carefully inspect the value and need of each item.
Electronics 
Due to shared library resources being frequently overloaded, having your own desktop or laptop will make your life much easier as it will help in work and your studies. This is perhaps a great investment that will allow you to keep your learning remote, which will allow you to work from anywhere that you wish to. It can also avoid the need to bring a television by allowing you to watch your favourite TV shows and movies online. And let's not forget the hassle that you will face if you wish to bring your tv along since you would however require a TV license for that. 
You might want to consider investing in an Ethernet cable to improve the efficiency and working of your internet connection. This cable links your laptop to a modem or router and provides a stable internet connection.
Make sure you have all of the necessary chargers on hand, as well as a few memory sticks.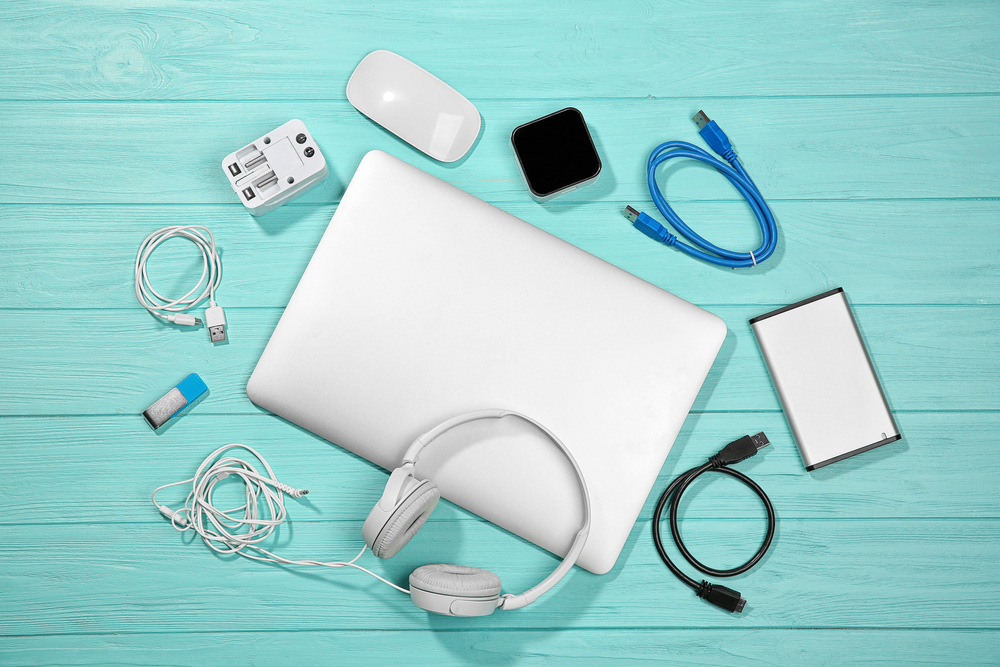 Bags, bags, and bags!
With all of your books crammed into the crook of your arm, how do you envision yourself travelling to and from university? When you're carrying textbooks, beverages bottles, your purse or wallet, and notebooks, a small handbag isn't going to cut it. Finding a safe bag to assist you to get through your days is also an important part of university life. Whether you go with your old school backpack or a fresh new messenger bag, be sure it's huge and spacious enough to hold all of your university belongings. You'll be grateful for it on your first day, we promise!
Accessories and clothing 
It goes without saying that having too much clothing and accessories is never a good thing. It's always "the more, the merrier." You can buy a lot more after you get to university, but always bring enough clothing and accessories with you.
Amber is dedicated to offering you the very best experiences and options when you are seeking student housing options near your university. Amber is regularly upgraded with the protocols and policies laid down because of COVID-19.
Author's Bio:

Anannya Chaudhary is a content writer residing in Gurugram. As soon as the clock strikes the completion of the last working minute of her office hours, you can find her on the way to her favourite food joint, filled with joy and excitement to devour a plate of her favourite, chicken momos. You can classify her as that one annoying friend in your friend group who makes you cry if you resist them dragging you to the dance floor.