Studying abroad is a great way to learn about different cultures, meet new people, and study in an environment that you may not be used to. One of the first steps in studying abroad is applying for a study visa. This article will help guide you through the process of getting your permits and visas so that you can have a successful experience while studying outside of your home country!
If you are traveling to a destination country, contact your embassy or consulate in that country for specific visa requirements. You can also check out this resource from the U.S Department of State, which lists all consular offices and offers links to their websites as well as information on each office's support hours and telephone numbers.How To Apply For A Study Visa.

In order to study abroad, you will need a student visa. A student visa is issued by the host country's embassy or consulate and allows foreign students to temporarily enter that country for the purposes of studying. Check out this article from Study Abroad in America on how to make your application process as easy as possible! The application process for a student visa is complex and can change depending on the country. Check out this article from Study Abroad in America to learn about how to make it as easy as possible!
Student Visa Requirements:
Valid Passport, Completed Application Form [with photo], Recent Proof of Funds (Bank Statement), letter from the school you are attending or will attend to document an enrollment confirmation and/or conditional offer letter that is issued by a school.
The first step in applying for a study visa begins by submitting an official EDAS (Electronic Data Acquisition System) online application form. Depending on the country, you may also need to provide additional information such as a bank statement or a health certificate in order to complete your submission.
Obtain and submit an official letter of acceptance – In order for the visa process to move forward, it is necessary for international students to submit an official letter of acceptance from the school they intend to study at. This is often done by emailing or faxing a copy of your Letter of Acceptance to the Visa Officer, who in turn reviews it and then issues you with a decision about whether or not you will be granted the visa.
You will need to submit your Letter of Acceptance and other required documents to the Embassy or Consulate where you intend on studying. The process can vary from country to country, but usually involves submitting all the necessary materials in order to obtain an interview appointment. At this time, it is also possible for the Embassy or Consulate to request additional documents, which may take some time.
You must pass the interview process in order to be granted a student visa. The Embassy or Consulate will review your documents and then ask questions about why you want to study in their country, what courses you intend on studying and how long they think it will take for them to complete those studies. They may also speak to your potential school.
Once the Embassy or Consulate approves you and grants a Student Visa, they will send it to the country's government that is responsible for issuing work visas (i.e., the Ministry of Foreign Affairs). This can take some time depending on where you are applying from and how quickly your government responds. The Embassy or Consulate will provide you with a list of documents to bring with you for your visa application.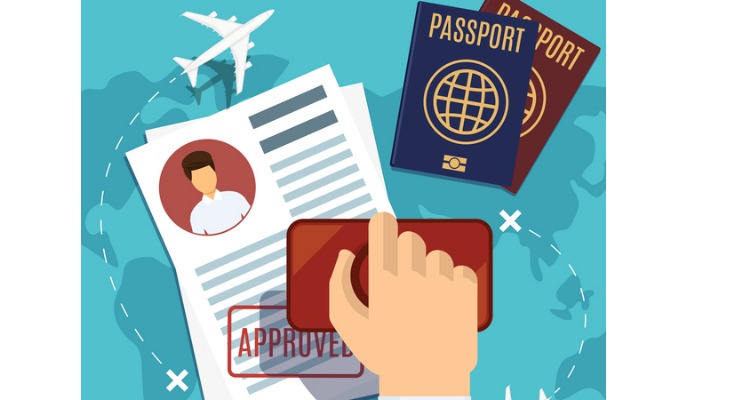 Once the government approves you for a Student Visa, they will send it back to the Embassy where it was issued and then issue an entry stamp on your passport. You are now eligible to enter that country without any restrictions. To stay in the country indefinitely, you will need to apply for an extension or renewal of your visa.
The process of applying for a visa can be complicated. Be sure to check with the Embassy or Consulate before you apply, as they will have specific requirements that must be met in order to obtain work authorization and/or an extension on your student visa.