Are you not sure what you're going to major in? Why not get a business management degree?
During your program, you'll learn a variety of accounting, administrative, and marketing skills. The classes you take will depend on what area you specialize in.
Some go to business school to focus on accounting only. Others would rather dip their toes into healthcare administration.
Once you have your degree in your hands, there is a wide range of management jobs that you'll be able to apply for. You could handle the finances at a huge corporation or become a head project manager!
Check out this career guide to learn more.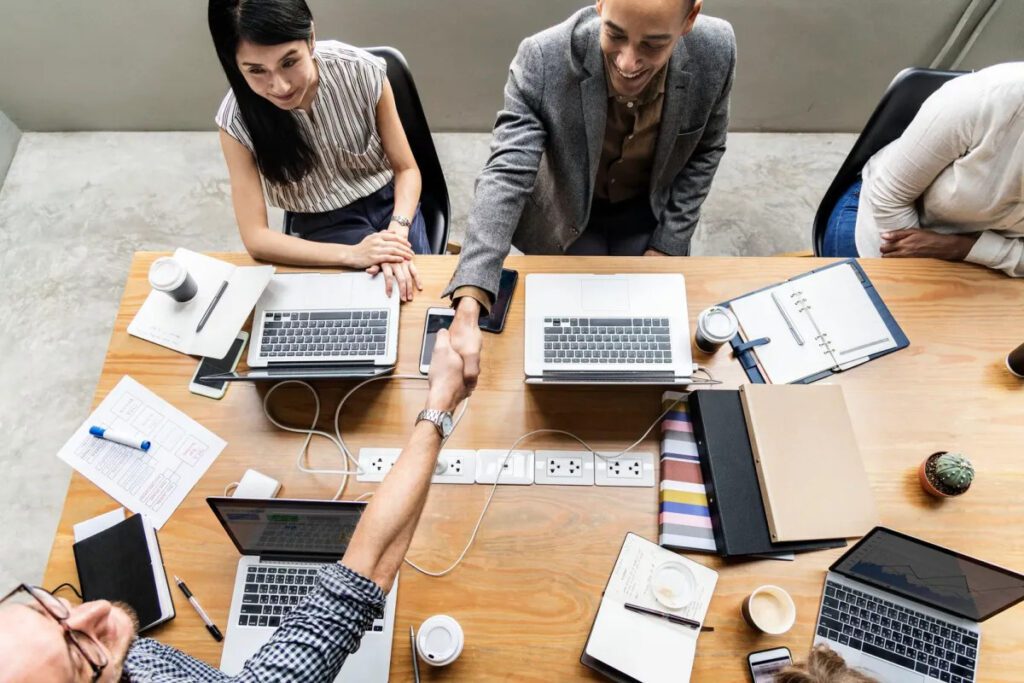 Client service managers spend their time developing customer service guidelines and procedures. Once the guidelines have been established, they teach employees how to follow them.
They call current clients to discuss company projects and services. They can also take customer questions and solve any problems they may be experiencing.
They develop platforms that their clients can use to stay on top of customer satisfaction.
As a client service manager, you'll need to have impeccable communication and computer skills. You'll also need to be able to make deadlines and maintain a calm and polite attitude.
Accountants help business owners make sound money decisions by collecting and tracking their finances. They're in charge of keeping up with bank statements and making sure the company's records are as accurate as possible at the end of the year.
Accountants can also track payments that go to stockholders, prepare budget forecasts, and process tax payments.
Being able to crunch numbers will be helpful in this job field, but you'll also need to have strong attention to detail. Knowing the ins and outs of accounting software and Excel will make you a competitive candidate as well.
A sales representative works with a customer through all stages of the purchasing process. They pitch a business's goods and services by turning product features into benefits.
Sales representatives reach out to both cold and warm clients. Cold clients are prospects that have never expressed interest in a business before. These are found through referrals and business directories. Warm clients are the exact opposite. They've contacted a business before to show interest, but couldn't commit to buying their goods and services at the time.
Pay can be a little tricky because you get what you put into the job. You'll have to meet a certain sales quota every month. If you make your goal or exceed it, you can bring home some serious cash in the form of commissions.
To be successful, it helps to have excellent communication and negotiation skills. While you don't need to go through an MBA program in management, most companies want you to have at least a bachelor's in business. You also need to be a highly motivated individual and be open to feedback.
Administrative assistants perform basic clerical duties for a company. They make phone calls, update information in the database, manage emails, schedule meetings, and write invoices.
When it comes time to order more office supplies, they're the ones that take care of it. They prepare and send off important documents and update company policies when needed.
To be successful as an administrative assistant, you must have good organizational skills. It helps to be able to multitask. Most employers will ask that you have experience working with Microsoft Office and office equipment.
Financial analysts work to help companies make smart spending decisions based on financial and economic data. Once they gather the data they need, they typically put it in an Excel spreadsheet.
They look at all the facts and historical trends to make project forecasts and predictions. They often present these forecasts to business owners using graphs and charts.
On top of having familiarity with Microsoft Office and being able to crunch numbers, you need to be a strong problem solver. Since you'll have to present data in a way that your boss can understand, excellent communication skills are a must.
Project managers are, well, in charge of a company's projects. They plan and supervise them from start to finish. Before starting a new project, they'll create a budget to ensure the company has enough funding to see it through to completion.
They put in supply orders to gather project resources, and present projects to owners once everything is finished.
All project managers must have exceptional analytical and leadership skills. They also need to know their way around a computer and be able to communicate effectively. Having organizational and risk management skills is a plus.
Human resources handles all aspects of a company's hiring and firing process. They also take care of payroll and employee disputes.
If there's a problem with workplace inequality, the human resources department will address it.
Like with most management careers, you'll need to have good leadership and communication skills.
Computer and organizational skills will help you succeed in this job field as well.
Get the Most Out of Your Business Management Degree
There are so many things that you can do with a business management degree. Depending on your specialization, you could handle a company's finances or work in the human resources department.
You could also dabble in sales or become a project manager. The possibilities are endless! For tips that will help you get through your business management college program, explore our blog.