These esteemed institutions offer a diverse range of undergraduate and postgraduate programs across various engineering disciplines. Students at these colleges benefit from state-of-the-art facilities, renowned faculty, and a vibrant campus life.
download Universities/colleges cutoff
1. R V COLLEGE OF ENGINEERING [RVCE], BANGALORE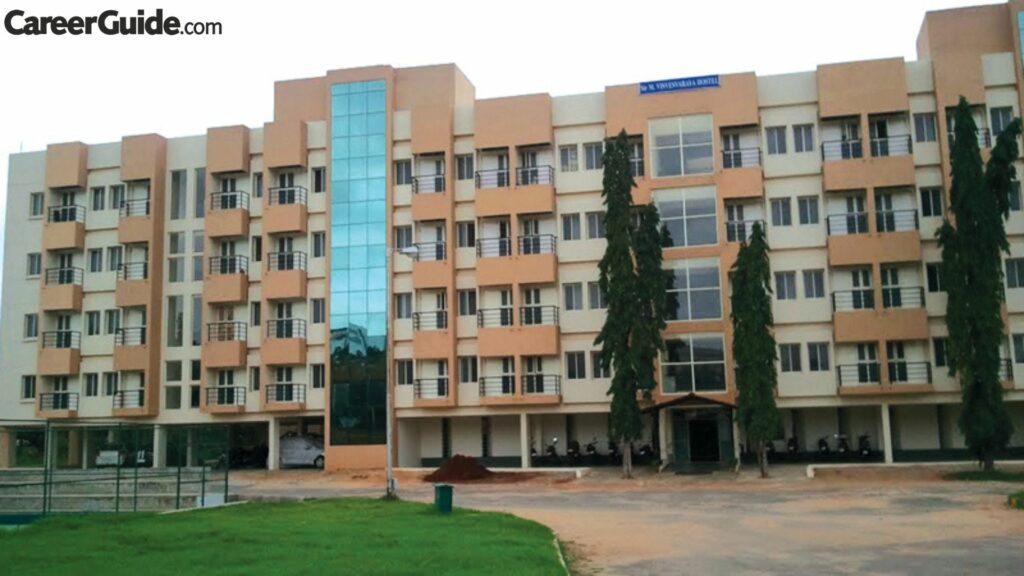 RVCE is a private engineering college, located in Bangalore, Karnataka, and was established in the year 1963. RVCE operates under the Rashtreeya Sikshana Samithi Trust. It offers Bachelor of Engineering (B.E.), M.Tech, and MCA courses to the students. The admission is done on basis of marks acquired in the Karnataka Common Entrance Test (KCET). It has a campus spread across 51.4 Acres.
RVCE library consists of around 233 technical journals and 23 technical magazines. The institute has 41 faculty members. The students of RVCE are offered good opportunities for placements. 14 Lakh is the average domestic package offered during placements. The food court of RVCE is designed to cater to 100 students and staff. The college provides transportation facilities for both students and staff.
2. INTERNATIONAL INSTITUTE OF INFORMATION TECHNOLOGY [IIIT-B], BANGALORE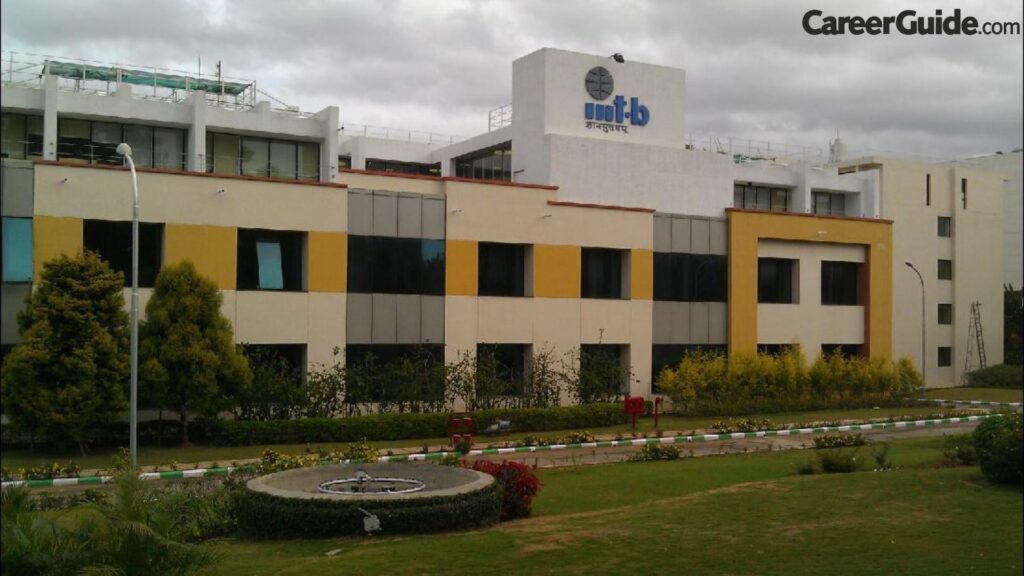 IIIT-B was established in the year 1999 and is UGC approved and has NAAC Accreditation (Grade 'A'). It is located at Hosur Road, Bangalore, Karnataka. It offers 7 PG, Integrated, and Research courses across 3 streams. The admission is done on the basis of Merit and scores obtained in the Entrance exam. It offers a good number of internships and placement opportunities to its students. The highest CTC stood at INR 43.31 LPA and the average CTC stands at INR 24.88 LPA for 2020. Top recruiters were Flipkart, Wipro, HP, PayTM, LinkedIn, Microsoft, Samsung, etc.
IIIT-B is ranked 10th in the list of top technical universities in India. Scholarships are awarded for one year and then can be renewed based on the academic performance of the student. Various medical camps are organized from time to time for medical check-ups of the staff and the students. IIIT-B is has a fully equipped gymnasium with professional trainers. IIIT Bangalore takes pride in setting the highest standards for the selection of its faculty. There are 54 members of faculty at the Institute and have published papers in over 60 journals, both nationally and internationally.
NIRF top engineering colleges 2023
3. BMS COLLEGE OF ENGINEERING [BMSCE], BANGALORE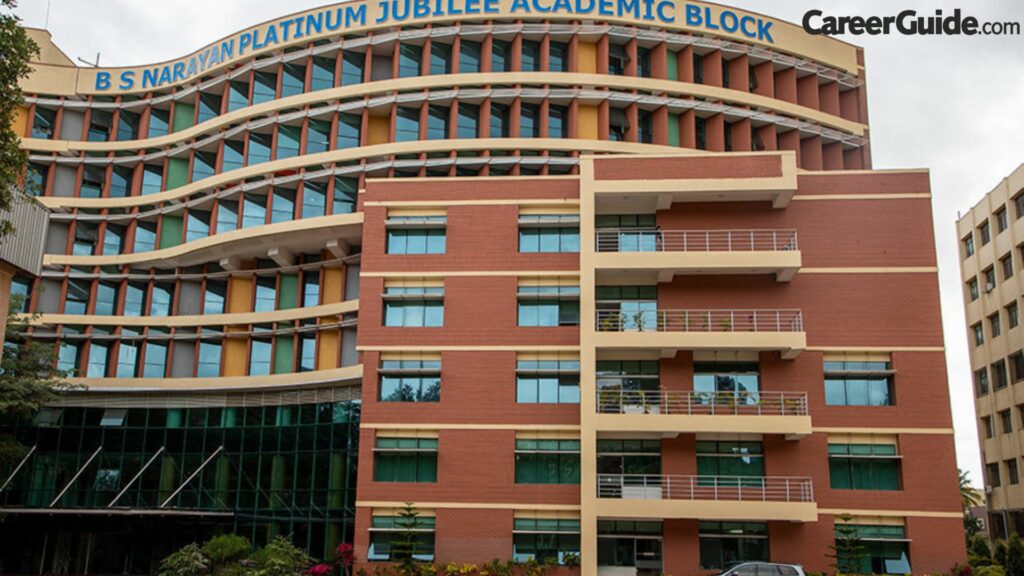 BMSCE is located in Bangalore, Karnataka, and was established in the year 1946. It is affiliated with VTU, Belgaum, and is Approval by AICTE. BMSCE is Ranked 1st among the top 50 Institutes for Placements by the Times Engineering Institute 2019 Survey. The admission is based on the scores obtained in COMEDK UGET. For admission to B. Arch, the candidate has to appear for the NATA exam. Top recruiters at the institute are Amazon, Brita, Bosch, Daily Hunt, Informatica, etc.
It has an exclusive Placement and Training Centre to facilitate on-campus Placement opportunities for students. In 2017-2018, a total of 635 students got placements. The faculty of BMSCE is highly experienced & well trained.
It is ranked 69th among the top engineering colleges in the country by the NIRF. BMSCE provides facilities such as a library, gyms, hostel, banks, food courts, etc.
download Universities/colleges cutoff
4. NEW HORIZON COLLEGE OF ENGINEERING [NHCE], BANGALORE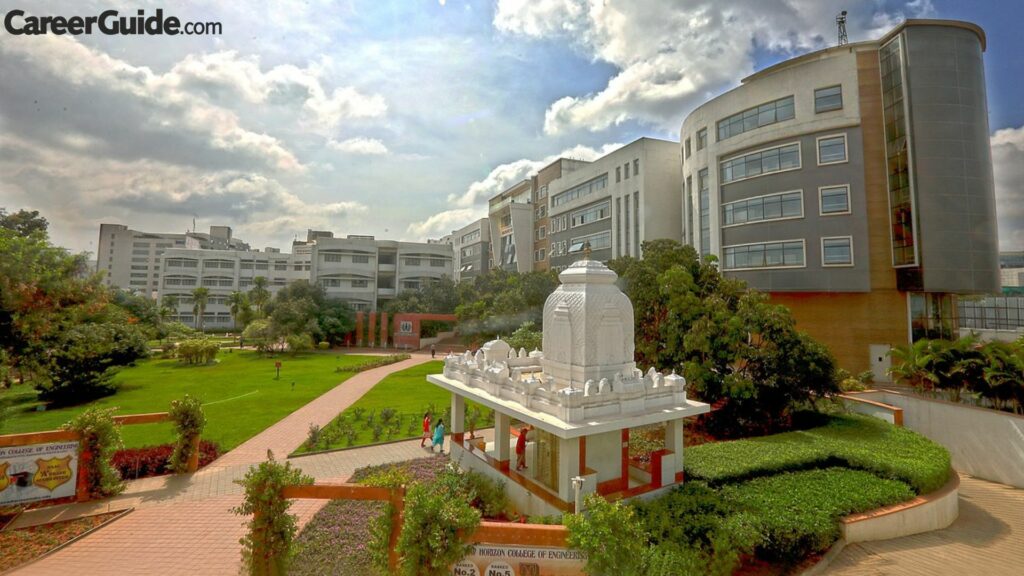 NHCE was established in the year 2001 and is affiliated with Visvesvaraya Technological University (VTU) and is accredited by NAAC with an 'A' grade.
It is approved by the All India Council for Technical Education (AICTE) and University Grants Commission (UGC). The campus is spread over an area of 11 acres. NHCE offers UG, PG & Ph.D. programs. It has a unique distinction of achieving 100% admissions in all its courses and providing 100% placement assistance to its students, every year. Top recruiters are Capgemini, ARM, Symphony, Wipro, PWC, JP Morgan, and Cisco, etc.
It provides facilities such as Industry Labs, Auditorium, Sports Ground, Indoor Stadium, canteens, and hostels to the students. NHCE is Awarded the "Best Accredited Student Branch Award" by the pc Society of India in 2018-2019. It also provides paid internships to its students in several MNC's. The duration of these internships can be between 4 months to one year. NHCE Bangalore has well qualified and highly experienced faculty.
NIRF top engineering colleges 2023
5. DAYANANDA SAGAR COLLEGE OF ENGINEERING [DSCE], BANGALORE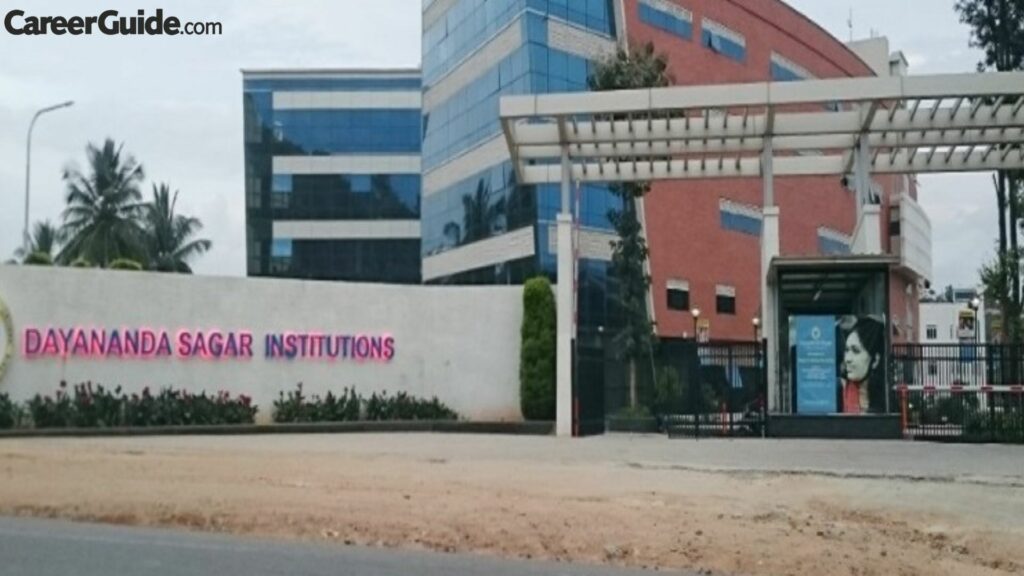 DSCE was founded in the year 1979 and is affiliated with the Visvesvaraya Technological University (VTU), Belgaum. DSCE is approved by AICTE.
Every year many companies participate in the campus drive and recruit students. DSCE is Accreditation b NAAC Grade 'A'. The admission is done on the basis of Merit and scores of the Entrance exams.
It has a placement cell that co-ordinates with top recruiters and handles the overall recruitment process. Top recruiters were BOSCH, Accenture, Oracle, MU Sigma, Cognizant, TCS, L&T InfoTech, Amazon, etc. In 2019-20, around 2042 students got placed in the placements. DSCE provides facilities such as library, sports & fitness, yoga & meditation.
download Universities/colleges cutoff
Frequently Asked Questions
Yes, these colleges often have collaborations with industries, allowing students to gain exposure to real-world applications.
Yes, these colleges offer scholarships and financial assistance to meritorious and deserving students.
Yes, these colleges are affiliated to either the Visvesvaraya Technological University (VTU) or are autonomous institutions.