If you have analytical thinking skills and understand how complex systems work, you may have a chance at a career in cybersecurity. Plus, specialists in this field are in high demand right now, and companies struggle to find employees to fit their requests.
This means that, if you like the field and work towards becoming a full-fledged professional, you won't ever have to worry about being unemployed. Not to mention that you will be the one with the most power when it comes to negotiating benefits and salary.
After all, if the employer doesn't agree, you can always jump ship to another company (maybe even the competition). 
So, if you're wondering if you should choose this path, here are a few questions to ask to make sure it's a good fit for your skills and plans: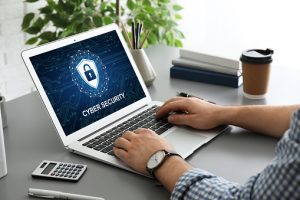 #1: Are You Self-Motivated to Study for Exams?
A career in cybersecurity comes with a lot of perks, but it's also quite demanding, especially as you start climbing the career ladder. At first, you can start based on your skills, knowledge, and practical experience. Plus, if you're any good, most employers may not care about a college degree. 
However, as you advance in your job, if you want to get a better salary and work on more complex projects, you can't escape various forms of education. In cybersecurity, up-to-date and accurate knowledge is important because even a small mistake can have huge repercussions.
So, if you want to advance from your junior position, you'll have to enroll in various courses and classes and graduate with good marks. Plus, to get even higher, you may want to enroll in CISSP CPE training courses, which is not an easy feat. 
#2: Can you Perform Under High-Pressure Levels?
In this field, clients don't call you when things are going well (most of them don't, at least). So, besides having to deal with a huge mess that is a successful cyber attack, you also have to deal with a stressed and anxious client who wants things solved asap.
Plus, when building the defense system of an organization, you also have to work with the human component. This involves telling people what to do and convincing them to follow strict protocols that don't make sense to them.
More often than not, people will cut corners to get the job done faster, and this is in direct contradiction to what you're trying to communicate. 
So yes, stress and high-pressure situations are a big part of your job. 
#3: Are You Willing to Work Overtime?
Emergencies usually don't happen during work hours. And even if they do, chances are you'll have to work overtime to solve things. Therefore, if you work in cybersecurity (as an employee or entrepreneur), you have to make yourself available. 
The good news is that you can set up remote control systems and work with specialized teams that go on-site while you work from the shadows.
However, before you can run your own teams, you need to be hands-on with every project. And this is not a bad thing – the practical side is crucial to understanding how various systems work. 
Wrap Up
You can have a fulfilling career in cybersecurity, but it's important to understand its demands. First of all, this is a career path with a constant learning curve. Second, there will be stressful days and projects and people will call you even while on vacation. 
Still, if you can stomach all of these and enjoy working in a tech-focused field, you will have a good time and learn a lot of new tips and tricks that will prove useful at a later date.