Literally, 12th class science students who want to pursue engineering as a career automatically attain lots of opportunities. Scope of engineering working field in India is evergreen and according to your interest you can opt any pathway which suits you. In reality, it is not necessary that these disciplines are linear, you aspirant can create your own journey by creating your own direction in the engineering field.
Whatever field you opt in engineering, the thing which is crucial and matters is will you be successful in that field or not. So, to resolve this problem we brought to become a successful engineer in future. In addition, all the points are highlighted after analysing 2021 engineering career demand and status. To get guaranteed results review and follow every step highlighted here to become an ideal engineering working professional.  
NIRF top engineering colleges 2023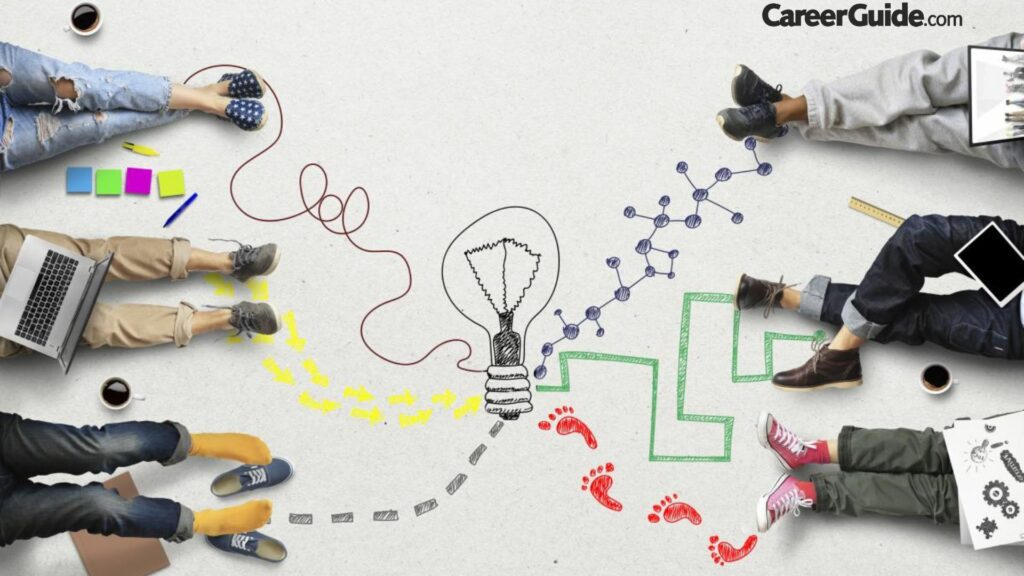 You don't get opportunity to work on successful on engineer project by chance and you don't even become successful engineer overnight or by chance. Therefore, to create your own desired career path you must set long term and short-term goals in engineering. Set your objectives to identify your mission and vision after analysing the firm's demand so, that you can prosper in the engineering field. Remember consistency and commitment are decisive in this phase because in future it will determine your focus and professional growth. Last but not the least, check your progress by accomplishing your goals and objectives. 
STICK TO THE CONTINUOUS PROFESSIONAL GROWTH
To refine or enhance your engineering working skills it is necessary to assess your professional growth. The world is witnessing serendipitous changes in the current scenario due to COVID- 19. Because of which several people lost jobs and competition got higher. You need to give top-notch services to outshine others. So, the best way is to enhance your value by keeping track of your continuous professional development. Do new engineering courses for broadening your horizon. Learn new engineering skills to set yourself apart from the competition by being edgy and unique. If possible then highlight your skills and growth in your curriculum vitae or resume.
download Universities/colleges cutoff
FOCUS AND WORK ON YOUR PROBLEM-SOLVING ATTRIBUTES
In the engineering profession problem-solving attributes are must. It is the most decisive capacity in the current scenario. Firm recruiters ask several engineering interviews questions to examine your problem-solving skills. If you have problem-solving skills then you have high chances to get engineering job opportunities in well-renowned firms. If you want to enhance this skill then work on polishing problem-solving skills at different career phases.
LAY EMPHASIS ON ENHANCING SOFT SKILLS
Numerous engineers focus on their hard skills and professional expertise for attaining impeccable command on technical attribute like SQL. It's great to have hard skills but if there is proper balance between hard skills and soft skills then it can work as an icing on the cake. Soft skills are crucial because while working with an engineering team you need to have soft skills, so that you attain exceptional results. 
Here is the list of some crucial soft skills which can be very helpful and it falls under the category of problem-solving skills. 
Communication ability

– Throughout your professional life in engineering you are required to communicate with different people at different levels. This encompasses, colleagues, team members, engineering freshers/interns, engineering

working professionals

, seniors, higher authorities and so on. So, to leave an everlasting impact on your associated members, flawless communication skill is a must.

Collaboration ability

– To resolve any unforeseen situation under pressure needs teamwork. Because working in a complex situation as a team can instantly vanish the issues. Further, it promotes efficiency and effectiveness which helps to produce highly standardized work. So, in simple terms collaboration skills are decisive.
NIRF top engineering colleges 2023
TRY TO LEARN FROM FAILURE AND MISTAKES
As an engineering working professional, we do make certain unavoidable mistakes and face professional dilemmas. But it's ok to make mistakes because through mistakes only you will get to know what you did wrong. Mistakes are an unavoidable part of the process especially when you are working on advanced technologies and processors. You must try to learn from your mistakes and failures to boost or accelerate your capabilities instead of cursing everyone. Ignoring failures is not a healthy way to cope up. But working on it can be a better path to increase your value in the firm.
download Universities/colleges cutoff
ADOPT CHANGES BY COMING OUT OF COMFORT ZONE
Instant growth of technologies due to paradigm shift doesn't indicate engineering stand still, especially when you are indulged in the vocations like software engineering, automation engineering and other diverse fields. You should adopt these changes by actually coming out of your comfort zone. Embrace these revolutionary changes by accepting and working on new methods. Be more flexible while working because the engineering profession has a lot to offer and several immaculate changes will happen in the future too.
Frequently Asked Questions