Structural engineering course is a specialised branch of civil engineering discipline. Structural engineering career entails activities like interpretation, strategic preparation, designing and assessing the overall constructions of mega structures like bridges, multiplex buildings, highways, dams and so on. After pursuing a this course, aspirants have to learn the general fundamentals of analysis which simply indicates that they have to evaluate the strength, balance, durability and stability of different structures.
As structural engineering is a specialised course, it simply means that it specializes in the specific field. This profession may vary from bridge engineering to pipeline engineering and from building engineering to the creation of gigantic water structures like cruise or ships. The scope of structural engineering in India is probably high because of its evergreen nature and trend in the current scenario. Both private and government firms are running for the ideal structural engineer who can work efficiently under the pressure by strictly adhering to the guidelines. Nearly, in every construction work we urge to have skilled engineers who can maintain quality over quantity. Majority of the contractors, builders and architects hire structural engineers.
Structural engineering working professionals play a very crucial role as a team player while working and coordinating with other associated members like quantity surveyor, architects' engineers, survey organizer and so on.
A structural engineer Is a specialist in building real structures that can endure pressure from the outside world. They are worried about making sure that each component of a structure, such as the beams, foundations, columns, and floors, is intact. They must ensure the security of several kinds of structures, including:
Buildings
Bridges
Tunnels
Towers
Dams
Transportation routes
Water treatment facilities
download Universities/colleges cutoff
They increase the structural stability of already-built structures. They might employ substances including concrete, steel, wood, brickwork, and polymers. A structural engineer normally needs to obtain certificates and approval before providing their engineering services to the general public since they are accountable for the safety of the public.
Structural engineering working professionals are responsible for formulating detailed concepts or designs of infrastructures like floor plans, roof structure, beams, selecting different layouts to give opulent look, retaining walls, assessing material standards and many more. So, to perform these tasks structural engineering professionals are required to be detail-oriented because the devil lies in the details. On the other hand, refined skill like resolving problems related to building foundation, column sizes, floor slab thickness and so on are pivotal. Structure engineers must have optimum level of knowledge about the building of adjacent freight form offering x-bracing between floor level, wall claddings and other systems other than creating the structure of gravity loading.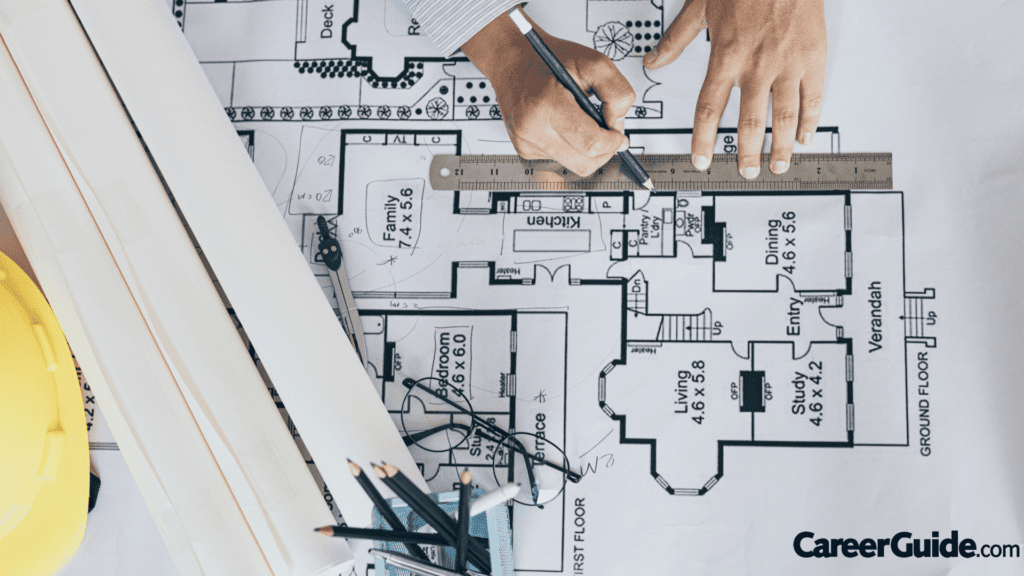 Structural assessment or evaluation are the important components while working on old infrastructures, reforming commercial buildings, renovation projects, purchasing and selling of homes. So, to perform these tasks structural integrity identification is necessary. On the other hand, structural safety, attributes of the structure and the soundness of the material used for structure are also examined. Basically, all the buildings and infrastructures are constantly invigilated to avoid the unforeseen circumstances like quality deterioration and abrupt failures. To inspect the cities, structural engineering working professionals receive building code on the basis that they conduct invigilation. Improper structural integrity happens when the building is unable to handle the weight. This problem simply symbolises the urge to fix the problems to maintain safety by saving tenants, visitors, customers and the masses. Technical expertise and impeccable attributes motivate structural engineers to determine the structural integrity of the building. Through testing, the structural engineering assessment team can provide relevant info, recommendations and outcomes. To attain valuable inputs about your construction projects and work progress you can approach the proficient structural engineer. These versatile or well-versed engineers can provide you concise structural instructions by working on advanced structural analysis software.
NIRF top engineering colleges 2023
In the current scenario, the world has witnessed drastic changes. Several multiplex and complex infrastructures are established all across the globe. But for the innovation and creation of such complex infrastructures, it is essential to have amalgamated elements. To know the nitty-gritty of such phenomena we need a rigorous structural interpreter who is capable of examining the power, loading calculations and essential materials and so on. Proficient structural analysts can support in calculating and interpreting the volume, resistance and steadiness against static and dynamic weighting. In addition, a skilled structural interpreter has the ability to interpret the details present in the structure. 
It can be considered as the advantage of pursuing this field as a career because every pre conceptualised engineering infrastructure project is examined for ensuring its safety. As safety is the most pivotal, structural engineers give their tentative assumptions on the safety, capacity and durability of the structure. Their mission and vision is to ensure the safety of the public, visitors and clients.Here is the list of some basic roles and responsibilities which are performed by structural engineering candidates.
Their profile is liable to conceptualize and create the designs models of structures with the support of software's.
They are responsible for evaluating or examining the structure strength, durability, pressure, stress and reaction of the structures.
Their sole duty is to finalize the concrete materials that are appropriate for the building structure after determining it.
They look after the budget of the project and later they analyse the project.
They perform liaising part to represent their idea and concepts concisely to the construction contractors about the elevated infrastructure. They have to constantly work on dynamic computer aided design technology in order to replicate the ideas practically.
Create architectural elements like bridges and buildings.
Utilize software for computer-aided design to produce structural models.
Count loads and pressures that the environment or people are putting on you.
Observe the rules for construction safety
Select the proper materials in accordance with the structural requirements.
Keep an eye on the task being done while supervising the staff
Create and distribute budgets
Monitor and update project progress
Work together with project managers and contractors
Creating architectural designs and figuring out how much weight and stress a structure can take
Calculating a building's response to weather with computer-aided software securing the necessary permits for a building's construction
Preparing construction cost estimates and choosing building components
Building construction oversight and project manager guidance
Collaborating to complete a project with other experts such as architects, engineers, and builders
Project management and contract management
How to enter the structural engineering field
To become a structural engineer, you can do the following steps:
The minimum educational requirement for structural engineer positions is often a bachelor's degree. Get a four-year degree in structural engineering, civil engineering, or a related subject by enrolling in a college or university. The following are some possible courses for this kind of programme:
Calculus
Geometry
Engineering mathematics
Physics
General chemistry
Probability and statistics
Mechanics of materials
Engineering hydraulics
Structural steel design
Structural analysis
Soil structure interaction
Theory of elasticity and plasticity
Structural dynamics
Earthquake engineering
Make sure the engineering programme you select has All India Council for Technical Education accreditation. This guarantees that your technical education is of the highest calibre and adheres to all applicable national criteria.
Consider doing an engineering internship.
Before graduating from many engineering academic programmes, students must take an internship. An ideal way to learn more about the subject and decide if you want to pursue a career in structural engineering is to participate in an internship at a building company, engineering firm, or another location. Additionally, you might get to know and become friends with coworkers and managers, which can help you expand your professional network and open up doors to future career prospects.
Think about getting a postgraduate degree.
Candidates for structural engineering positions might need to have a master's or higher degree, according to some employers. Think about getting a master's in mechanical and structural engineering or a related discipline. You can improve your work prospects, raise your earning potential, extend your knowledge base, and make a good impression on future employers by completing a master's or other postgraduate degree. More education and training experience often increase your competitiveness as a job prospect.
You might pursue one of the following particular concentrations at your academic institution:
Earthquake engineering
Fire engineering
Roof engineering
Tower engineering
Wind engineering
download Universities/colleges cutoff
Consider creating a portfolio or collection of all your best work as you gain knowledge, abilities, and experience. These might be any plans or initiatives you have worked on or accomplished that demonstrate your knowledge of structural engineering as well as your creativity and problem-solving abilities. Possessing a strong portfolio will help you demonstrate your abilities to potential employers.
It is crucial that structural engineers obtain certifications that attest to their knowledge and abilities because they oversee constructions that affect the safety of the general public. The Institution of Engineers India offers the Professional Engineers certification (IEI). You must have a bachelor's degree in engineering or technology, five or more years of relevant experience, and membership in a professional society in order to qualify for this. This acknowledges your degree of engineering proficiency and adherence to the code of ethics. The IEI also provides a certification for International Professional Engineers, among other things.
Submit a job application for structural engineers
Once you have established a strong professional foundation for yourself, look for available structural engineer opportunities. Determine the jobs that, in light of your experience and education, you are best suited for. After that, make sure your resume emphasises your best abilities and capabilities. Use a personalised cover letter and your most recent CV to apply for each position.
Skills required for structural engineering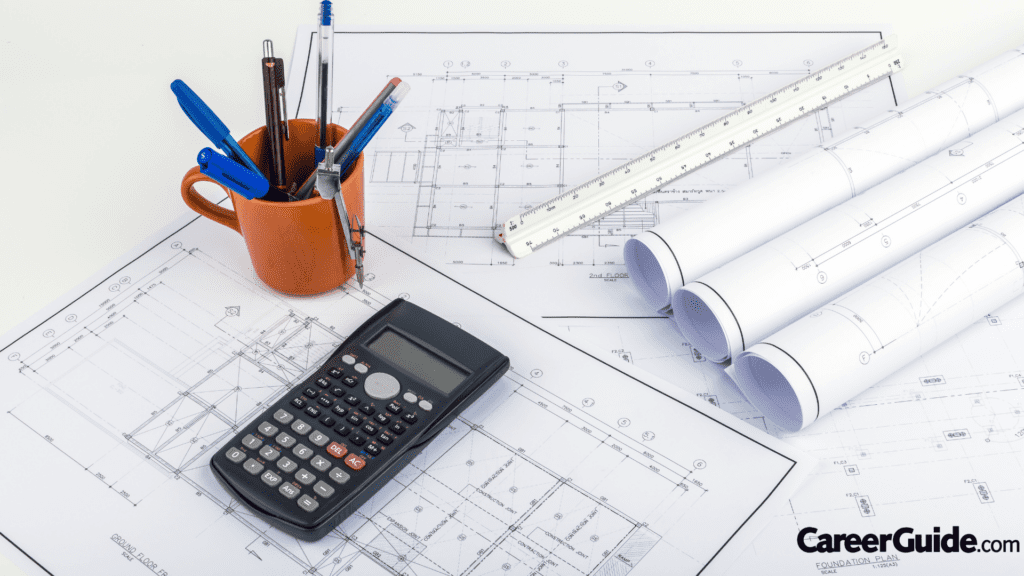 A few skills can help structural engineers be successful in their jobs. They work in an exciting, fast-paced career field. These are some necessary qualifications for this position:
Computer skills: Design and calculation software like AutoCAD and RISA are needed for structural engineer jobs. These experts are also proficient with spreadsheets, word processing programmes, and email.
Communication abilities: Structural engineers must deliver their designs and written reports to audiences. Additionally, they must communicate the status of the project to clients—audiences that might not be conversant with structural engineering jargon.
Analytical abilities: A structural engineer evaluates data and facts before drawing conclusions, particularly when fixing problematic structures. Maintaining the safety of the general public depends on having the ability to analyse information and identify solutions.
Organization: Structural engineers that possess strong organisational abilities can maintain track of project assignments, procedures, and deadlines. When working on various projects, they might also need to carefully separate and file material.
Detail-oriented: To maintain the stability of a structure, those in this position must pay close attention to both the big and little features of its design. Paying close attention to the details reduces errors and increases accuracy and safety.
Leadership: Project managers and other team leaders frequently make up this group of experts. A project manager's duties include leading a team and making sure it completes a project in accordance with schedules and plans.
Problem-solving: Repairing damaged structures including bridges, tunnels, and buildings is the responsibility of structural engineers. They investigate and take into account societal demands when designing structural solutions.
NIRF top engineering colleges 2023
Average structural engineer salary
A structural engineer typically makes $20,771 per month. But their pay may differ depending on their workplace, industry, years of experience, credentials, and other things. In general, structural engineers can bargain for a better income if they complete more study and have specialized certificates. They might also look into managerial positions, which can pay more.
Environment for structural engineers during work
Structural engineers may work in a range of settings, including engineering consulting organizations, government institutions, utility corporations, and construction enterprises. They frequently perform needed work both in an office setting and on project sites. The job of a structural engineer may require travel if the client's projects are in another city. Job locations can range from urban to rural areas. These experts often work full time during regular business hours, though they might need to put in extra hours if their project has strict deadlines.
Top Engineering Colleges in India
Confused?

 Take Engineering Branch Selector Test
Engineering Branch Selector Test Has :
 60 minutes of Duration
  100 Questions
  Instant Report
  4 Dimensions
  500+ Career Options
  1M+ Test Taken