Graduating from college is a BIG achievement and should be celebrated with a graduation gift that's just as special. Graduation gifts are the perfect way to wish young adults' good luck on their journey as they start their life after college.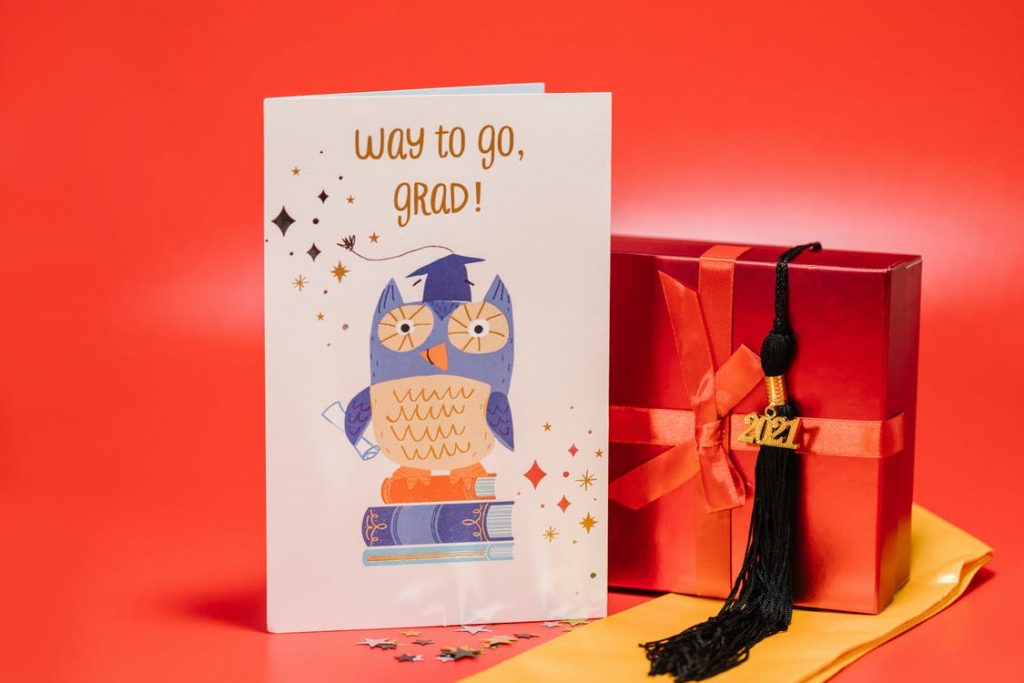 Starting a new chapter of their lives brings new opportunities and responsibilities but not necessarily the ideal budget. In which case, family and friends can help them celebrate and support this next stage of life by selecting something thoughtful and personalized. Plan gifts that are both useful and fun at the same time.
It is difficult and confusing to pick the perfect gift for a young graduate, and we are here to help with just that. Below are listed some valuable and considerate gift ideas for the fresh graduates in our lives.
Something Nostalgic
We all sometimes appreciate nostalgic moments in our lives. A frame of a fond memory with a best friend or a photo of the family that they can hang in their room and gaze upon whenever they feel nostalgic. A frame of their degree or diploma is a good reminder of their achievements, making them proud and confident. I'm certain the grad will appreciate this sentimental gesture.
A delicate piece of jewelry
It's highly possible your grad might not have the budget to treat herself with something that has a long life and is a lifetime investment, like a delicate piece of a Masonite ring that can be worn daily. A beautiful piece like that can enhance and elevate one's appearance no matter the occasion. And it's nice to have a company to return to in the future.
You can find some affordable and stunning pieces of jewelry at moissaniteco starting from 14K gold. Not only that, they even offer options to select and create your own style. Now, won't that be a real treat for your grad to design her very own piece of jewelry?
Go green with a reusable notebook
Do you know someone who always has the best ideas and likes to write them down? Do give them a convenient reusable notebook so there won't be any clutter of books and no wastage of paper, making it an extremely eco-friendly design.
A reusable notebook is another smarter & long-lasting gift in which you can make layouts like a learning path. It also comes with its digital app, where you can store all your notes digitally and reuse the notebook pages over and over again.
Noise Canceling Headphones
Is your grad a music lover or someone who keeps to themselves? The best gift for them would be a good quality noise-canceling headphone with great ergonomics and sits perfectly on the ears. They are a great choice for long commutes, focusing while working, or even for a relaxing time. And not only that, but they'd appreciate your thoughtful gift when they'd get compliments and cool looks from their peers, which is a winner with today's generation.
Money Plant
Please give them a bit of good luck on their road to success with a money plant. Plant it in a colorful pot that'll keep their mood bright and full of positivity. A plant lover will definitely appreciate a new addition to their collection and would take care of it and cherish it. It is a great gesture to show them your support in their journey ahead.