This field demands patience, passion, and dedication. The demand for research scientists is sky-rocketing for pharmaceutical companies, especially after the pandemic.
download Universities/colleges cutoff
10+2 with the subjects Physics, Chemistry, Biology, Mathematics, and English as a compulsory language.
The admission to the course is done through entrance exams like JEE Main, JEE Advance, WBJEE, etc. Some private universities take their own entrance test to select candidates. The average fees for B.Tech in Biotechnology can range from INR 1 lac to INR 10 lacs, depending upon the university you choose. 
Some of the subjects taught in the year are programming languages like C, C++, Physics, Chemistry, Biology, Mathematics, and other basic subjects like Engineering graphics, Engineering mechanics, etc.
Some of the subjects taught in the second year are Microbiology, Cell Biology, Molecular Biology, Immunology, Thermodynamics, Data Structure, Differential Eq., Data Base Management Systems (DBMS), Probability, and Statistics.
The job profiles that you can explore after graduating are Research Associate, Quality Control, Quality Assurance, Manufacturing, Research & Development, Processing, Regulatory Affairs, etc. Let us look at some of them in detail.
Quality Control & Assurance -
Quality Assurance and Quality Control are different roles with two different concepts. Although they both with management but someone in Quality Assurance is responsible for covering all the quality systems of an organization virtually, and the Quality Control department is just a subset of Quality Assurance.
The role of QA or QC inspector includes controlling and supervising the quality of any products that are involved in the services provided by the organization. There are three aspects to QA & QC – inspection, process control, and quality assurance with an emphasis on development of new products. The average salary of a quality control or quality assurance inspector in India is about INR 2.5 lacs per annum. The lowest salary could be about INR 1.2 lacs per annum, whereas the highest salary package could go up to INR 7 lacs per annum.
It is a profession that includes protection of public health by controlling the safety of pharmaceuticals, pesticides, veterinary medicines, cosmetics products, etc. A regulatory affairs inspector is responsible for testing, discovering, marketing, and manufacturing the products. They are responsible for keeping track of legislation in the states/countries where the company supplies its products, collecting and evaluating scientific data, providing technical, scientific, and strategic advice. The average salary of regulatory affairs professionals is about INR 5 lacs per annum, but it depends on the location, experience, and the type of company you join.
NIRF top engineering colleges 2023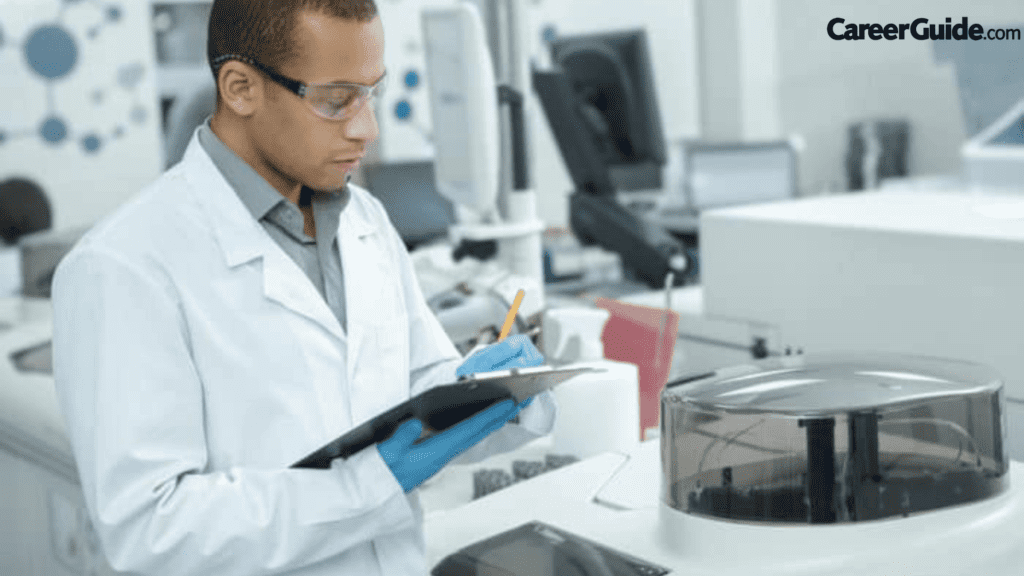 A Biotechnology graduate research assistant is responsible for analyzing tests and conducting experiments to support research projects in the field of biotechnology. They are responsible for operating the laboratory equipment. Being a research associate means that you must possess knowledge of using scientific instruments and interpreting test results.
You can work in laboratories of pharmaceutical companies or public institutions like universities. A research associate often investigates the RNA & DNA of viruses and bacteria, and the genetic makeup of various other living organisms. The average salary of a research associate in India can range from INR 2 lacs per annum to INR 9 lacs per annum.
download Universities/colleges cutoff
Best Institutes in India to study Biotechnology: