Architecture engineering profession is identified as the art and science of innovation, strategic preparation, conceptualization and developing of tremendous multiplex buildings to offer optimum level of leisure to the residents. It is further classified as a building engineering career. Architecture engineering as a career inculcates the mixture of scientific components, art and technical aspects. It is essential for science stream students to develop interdisciplinary capabilities if they want to explore architecture engineering as a working professional. If you are curious to learn about the enhanced technology, want to refine your creative attributes and want to be familiar with the social and environmental issues, cultural aspects and trends, then believe me that the architecture engineering field will definitely suit you. But to become a successful architecture engineer in future you must have the passion and drive to excel in this field. AE course graduates receive pleasing career offers from all the perspectives because this profession embodies both left and right brain elements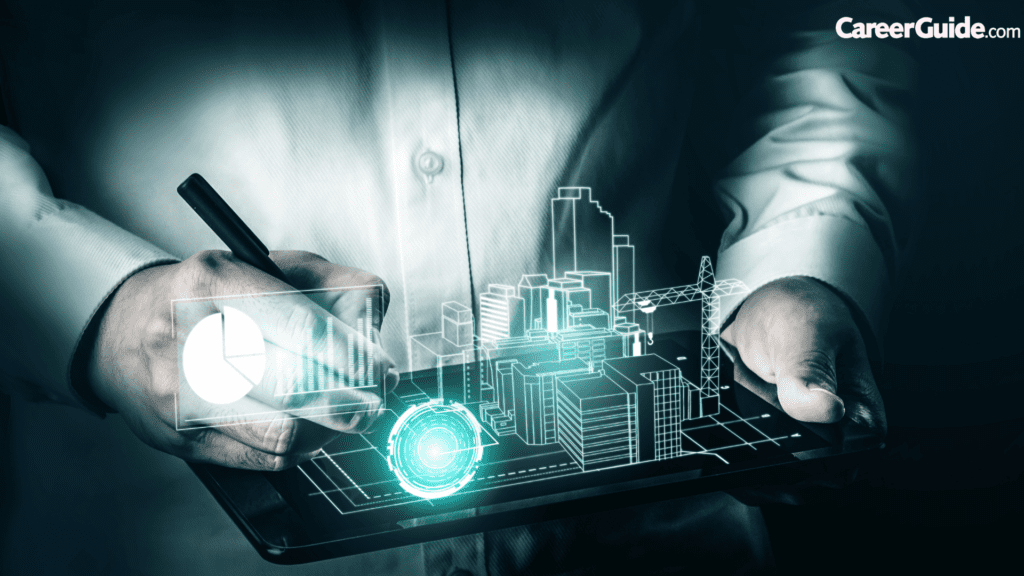 Architecture engineering as a career itself has a broad horizon because the field itself encompasses numerous activities. The activities vary from macro-level urban and landscape planning to the micro-level construction which revolves around detailing and refining interiors. While learning architecture engineering courses students are trained about the important branches like residential architecture, public architecture, commercial architecture, landscape architecture, industrial architecture and many more. The scope of architecture engineering in India is high because of its demand, in addition you have the opportunity to change your professional profile on the basis of your interest. After pursuing architecture engineering you can attain lifetime exposure. Working professionals from this field travel all across the globe which make architecture engineering courses worthy. Architecture engineering is a versatile field because of its evolving technology. This profession is still going through numerous changes because everyday new demands and expectations originate. Architecture engineering field is evergreen which simply implies that a fast paced professional is assured and additional lucrative grabs the attention of the aspirants.
download Universities/colleges cutoff
Highlights of Architecture engineering
| | |
| --- | --- |
| Course Level | Undergraduate |
| Full-Form | Bachelor of Technology in Architectural Engineering |
| Duration | 5 years |
| Examination type | Semester type |
| Eligibility | 10+2 |
| Admission Process | Entrance Test followed by counselling |
| Course Fee | INR 53,797 to INR 6,40,000 |
| Average Salary | INR 4,50,000 to INR 11,45,000 |
| Top Recruiting Companies | Aidea, Showa Sekkei, Palafox Associates, Morphogenesis, Aukett Swanke, Archetype Group, Progetto CMR, etc |
| Job Positions | Architect, Lead Architect, Landscape Architect, Architectural Engineer, Project Manager, Planner, Interior Architect, Interior Designer, Interior Stylist, Landscape Designer, Surveyor. |
What is the purpose of a BTech in architecture engineering?
Those who desire to pursue a profession in building design and construction frequently choose to study BTech architecture engineering.
Building engineering, which is another name for it, has many uses in a variety of contexts, from the construction of buildings to the development of open spaces, the repair of historic monuments, the remodeling of non-building structures, the design of bridges, and the planning of urban and regional infrastructure.
Let's find out more about this subject here:
BTech Engineering in architecture is both a science and an art. In addition to engineering, it involves a lot of creativity and design. An architect not only designs new buildings, but also chooses the furnishings and accents that should be used in them. In conclusion, an architect also works on a building or structure's aesthetic components.
A sketching and designing background is necessary for an architectural engineer. But they should also be knowledgeable about things like plumbing, electrical wiring, air conditioning, environmental impact, sewage disposal, water harvesting, fire prevention, and so forth.
An architectural engineer participates throughout the entire construction process, not just during the designing stage. Any adjustments or alterations made to plants because of financial restrictions, environmental considerations, or client requirements must be made with appropriate consideration.
An architectural engineer typically uses the most recent technologies, such as CAD, in addition to generating comprehensive drawings by hand.
Although an architectural engineer's profession is primarily office-based, they frequently travel to the construction site to oversee the project.
NIRF top engineering colleges 2023
Why pursue a degree in BTech architecture engineering?
There are many job and higher education options for BTech architecture engineers. Discover some of the benefits of enrolling in the B.Tech. in Architectural Engineering course here.
For people with creative talents, the field of architecture is particularly beneficial. Anyone who is talented in sketching and design will find it to be a very satisfying profession. The study of architecture combines science and art. Therefore, by enrolling in this course, those with such creative abilities can maximize their talent and excel in this sector.
The building and construction sector is a booming one. Every city and town is seeing an increase in construction as economies expand. Thus, there are many opportunities for career advancement in the subject of architecture.
India is developing smart cities, which would increase demand for architectural engineers.
The topic has enormous international potential, particularly in the Gulf nations where the building sector is seeing an unparalleled development. Such international construction projects place a high priority on Indian architects and engineers.
By enrolling in postgraduate and doctoral programmes, you can pursue a career in education or research as well.
Some may even end up starting their own businesses because there are so many opportunities for those with creative talents to show off their abilities and develop original works of art. Many architecture engineers have also started their own businesses and pursued careers as interior designers and stylists.
What is the BTech Architecture Engineering Admissions Process?
JEE Main,
JEE Advanced, and NATA admission exams are used to select candidates for the BTech Architecture Engineering programme. To be considered for selection, the candidate must receive marks higher than a specific cutoff. The candidates must also obtain the necessary number of points in their 10+2 exams. The following list includes some of the fundamental procedures for applying to entrance tests. These days, the entire application procedure is done online.
Visit the official website and first register with the site by giving your email ID and mobile number.
Log in to the site with the user ID and password sent to you through email or SMS and fill up the online application form. A scanned copy of your recent passport size photograph is also to be attached.
Submit the application form along with the application fee.
Download the admit card and on the given date appear for the entrance test.
Based on the results and ranking, apply to your chosen college.
Diploma in architecture is referred to as the certificate level course. This course is for 3 years duration which indicates that there are 6 semesters in this course. After 10th class students opt this certified architecture engineering course. The aspirants can pursue a career as a teacher, layout and building designer or as an architect assistant.
This versatile course is created for undergraduate level. B. Arch replicates Bachelors of Architecture Degree. 12th science stream students can explore this architecture course but the students must have PCM as domain subjects. The total duration of this course is 4 years which means there are a total 8 semesters. Each semester is of 6 months that's why there is division of two semesters in a year.
M.Arch course full form is Masters of Architecture. This discipline deals with the main architecture subjects. The program is of 2 years and there are 4 semesters in total.
After a comparison between general courses and M. Arch (Specialization), it was witnessed that it is totally dissimilar from general courses. This program encompasses diverse subjects with an addition of specialised discipline. Courses like Architectural Design, Landscape design, Architectural History and so on are offered as specialized courses.
Doctoral degrees like M. Phil / PhD programs can be discovered by the students who want to know the nitty and gritty of architectural engineering. The total duration of this course is for 4 years. The enthusiast must have attained master's degree in architecture or masters in specialised courses. Numerous universities select students on the merit basis.
Doctoral degrees like M. Phil / PhD programs can be discovered by the students who want to know the nitty and gritty of architectural engineering. The total duration of this course is for 4 years. The enthusiast must have attained master's degree in architecture or masters in specialised courses. Numerous universities select students on the merit basis.
Aspirants who want to enrol themselves for the diploma course in architecture must have a minimum percentile of 55% in 10th class. For getting an admission in UG and PG programs it is essential for the students to at least secure a percentile of 60%. To join elite architectural colleges your percentage should be 75%. It is crucial to have mathematics, chemistry, physics as a domain subject in both 10th and 12th class. Other colleges may use different criteria also. For the postgraduate program you must have 60% marks or distinction in your B. Arch degree.
download Universities/colleges cutoff
NATA stands for National Aptitude Test in Architecture. It is a prominent national level aptitude examination which is normally organised by the Council of Architecture yearly for the admission purposes. The main agenda of this examination is to provide worthy students an admission in different architecture courses in which they are interested. Different government universities consider the entrance examination marks of the candidate. JEE Main- Paper-II score is also considered acceptable for some undergraduate architecture courses.
How Should I Prepare for the Entrance Exams for BTech Architecture Engineering?
The candidates will need to put in a lot of preparation to pass the aforementioned entrance exams. The national JEE Main and JEE Advanced examinations, which are extremely competitive and are taken by thousands of candidates.
The following advice will be useful for applicants as they get ready for the exams:
Get familiar with the test's syllabus first, then plan your preparations accordingly. On the official entrance exam website, you can get the comprehensive syllabus. At least two years should pass before the preparations start.
The candidates should become familiar with the most recent test format. The majority of these exams have multiple-choice, objective questions (MCQ). The majority of these exams are also taken online. Thus, taking mock exams and completing previous year's question questions would help you prepare more for these tests by giving them more practice.
These entrance exams for architecture programmes also assess the applicant's aptitude for the field by administering a separate, pen-and-paper test. Therefore, students must also prepare for the aptitude portion of the exam, which assesses their drawing, visualization, and creative talents, in addition to the standard preparation for engineering courses like math, physics, and chemistry.
Due to the high level of competition for the aforementioned exams, preparation should be done over an extended period of time. The candidate should put up regular, consistent effort in getting ready for the exams.
The candidates should concentrate on reviewing the material they have already studied and are comfortable with in the last days leading up to the tests. It's not a good idea to waste time on a new subject needlessly.
Mark the simple questions first when taking the tests. Only attempt the challenging ones if time allows. Answers for questions with negative markings should only be marked once you are positive about them. Where there are modest dangers, it is also possible to make a few informed assumptions. Questions without a penalty point system shouldn't go unanswered.
Time management is essential. Try to finish each section within a set amount of time. not to linger too long in any one area.
NIRF top engineering colleges 2023
How can I enroll in one of the best BTech architecture engineering schools?
Everyone's dream as a student is to be accepted into a prestigious or good institution. However, there are far too few openings at such prestigious universities compared to the number of applicants.
As a result, the applicant will need to put in a lot of preparation to get accepted into a top university to study BTech architecture engineering. The following are some considerations that must be made in order to accomplish such a goal:
The applicants must perform very well in their 10+2 board exams. Most frequently, there is a cut-off score above which students must perform well in order to qualify to apply for the admission tests. The minimal proportion is typically 50% overall.
The applicants must perform exceptionally well on the entrance exams. Your chances of being considerably above the cut-off increase with a better score and rank. You'll be more likely to get into the college of your choice if you have a better rank.
Even if an applicant is not successful in getting into the college of their choice, they can search for another school. In India, numerous institutions and universities offer undergraduate degrees in architectural engineering. One can still receive a solid education while attending one of these less competitive colleges because some of them are just as competitive.
While applying for admission to a college, a candidate needs to look into a number of crucial factors, including course prices, placement services, average placement offers, teachers, labs, hostels, and other types of infrastructure amenities. You may proceed with the admittance as long as these are acceptable.
Syllabus of B.Tech Architecture engineering
| | |
| --- | --- |
| Semester I | Semester II |
| Introduction to Architecture | Programming and Data Structures |
| Basic Design – I | Descriptive Geometry – II |
| Graphics & Visual Communication | Building Materials |
| Introduction to Manufacturing Processes | Basic Design – II and Modelling |
| English for Communication | Mechanics |
| Mathematics – I | Mathematics – II |
| Descriptive Geometry – I |   |
| | |
| --- | --- |
| Semester III | Semester IV |
| History of Architecture – I | Surveying Practice |
| Photography, Art & Advanced Visual Communication | Structural Analysis |
| Advanced Building Materials and Composite | Building Construction – II |
| Economics | Architectural Design – II |
| Environmental Studies | Computer Aided Design and Simulation |
| Climatology and Solar Architecture | Water Supply and Sanitation |
| Building Construction – I | History of Architecture – II |
| Architectural Design – I |   |
| | |
| --- | --- |
| Semester V | Semester VI |
| Illumination & Electrical Services | Working Drawing |
| Concrete Laboratory | Structural Detailing |
| Design of RC Structure | Estimation and Costing |
| Architectural Detailing | Architectural Design – IV |
| Sociology of Architecture | Design of Steel Structures |
| Architectural Design – III | Interior Design |
| Development of Contemporary Architecture | Housing and Community Planning |
| Specification  |   |
| | |
| --- | --- |
| Semester VII | Semester VIII |
| Air conditioning | Documentation of innovative details |
| Landscape Design and Site Planning | Site Supervision |
| Building Acoustics | Field Observation |
| Architectural Design – V | Office Training |
| | |
| --- | --- |
| Semester IX | Semester X |
| Principles of Town Planning and Urban Design | Professional Practice and Building Bye-Laws |
| Construction Project Management | Seminar |
| Architectural Design – VI | Comprehensive viva-voce |
| Project – I (Thesis) | Project -II  (Thesis) |
Top BTech Architecture engineering colleges
| | | | | |
| --- | --- | --- | --- | --- |
| College Name | City | Admission Process | Average Annual Fees | Average Placement Offer |
| The Indira Gandhi Institute of Technology (IGIT) | Dehenkanal | Entrance-Based | INR 34,500 | INR 11,45,000 |
| Thangal Kunju Musaliar College of Engineering (TKMCE) | Kollam | Entrance-Based | INR 12, 425 | INR 8,00,000 |
| Chandigarh University | Chandigarh | Entrance-Based | INR 1,60,000 | INR 6,00,00 |
| NIMS University | Jaipur | Entrance-Based | INR 60,000 | – |
| Lovely Professional University | Jalandhar | Entrance-Based | INR 1,38, 200 | INR 20,00,000 |
| Indiana Institute Of Engineering and Information Technology – [IIEIT] | Gorakhpur | Entrance-Based | INR 54, 000 | INR 5,40,000 |
| All India Institute Of Technology and Management -[AIITM] | Chennai | Entrance-Based | INR 60,000 | INR 3,00,000 |
| Kc Institute Of Engineering and Technology  | Una | Entrance-Based | INR 70,000 | INR 6,00,000 |
| Hindustan Institute of Technology and Science (HITS)  | Chennai | Entrance-Based | INR 2,87,000 | INR 3,80,000 |
| School of Aeronautics (SOA) | New Delhi | Entrance-Based | INR 1,80,000 | INR 4,80,000 |
What is the scope of the future BTech in architecture engineering?
A professional in architectural engineering or architecture offers a broad range of opportunities, both professionally and academically. Below are a few of these potential future opportunities:
Many public and commercial organizations provide employment in this area. The construction business has the majority of job openings in this area. There is a great need for architects and other associated specialists because so many construction projects are being undertaken these days.
After earning a B.Tech, those who are interested in continuing their education and conducting research in the field can enrol in an M.Tech in Architecture Engineering programme. After completing an MTech, one can enrol in an M.Phil. or Ph.D. programme in a related field.
In addition to working in the construction sector, one can pursue a career in academia by working as a professor or lecturer at one of the architectural institutions.
NIRF top engineering colleges 2023