Transportation engineering is a branch of civil engineering that focuses on the planning, design, construction, and maintenance of transportation systems. It involves the study of various modes of transportation, such as roads, railways, airports, and waterways, and aims to improve the efficiency, safety, and sustainability of transportation networks.
Download Universities/colleges cutoff
Well, in reality there are numerous disciplines in transportation engineering career when it is contrasted with other vocations. Other than that, several interview sessions have common questions and common procedures but the transportation engineering interviews are extra twisted because revolves around the pragmatic or empirical approaches which implies that some tests are also aligned in a row. So, in this article we will be covering phenomenal and legitimate tricks which can help you to attain your desired transportation engineering position as a fresher. This article will totally focus on the points and techniques which you should adhere to outshine other candidates. If you will follow these points then it is guaranteed that you are going to crack interviews with flying colours.
CONDUCT IN-DEPTH RESEARCH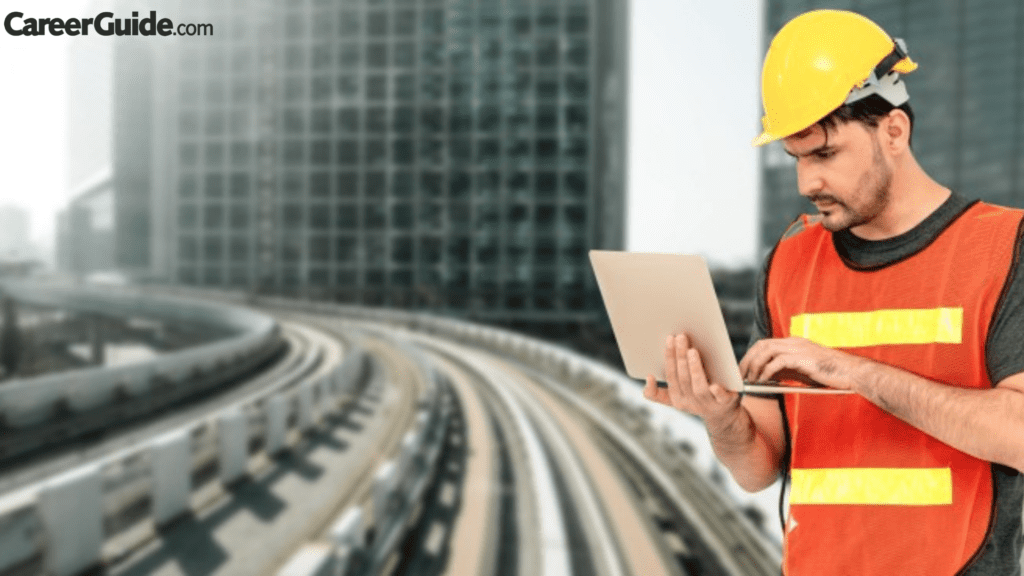 Research is necessary when you are applying for a transportation engineering career because you need to gain valuable insights about the firm, its type, mission and vision, philosophy, philanthropy, offerings and so on. If you give response to your recruiter about the firm expressively and confidently then it will simply showcase your curiosity, passion and enthusiasm towards the profession and the firm. Prominent transportation engineering organizations have urged to hire skilled transportation engineers who are aware about their surroundings. Sometimes recruiters of 
firms like L&T & ACC Cement 
ask legit questions regarding the construction of bridges, roads and infrastructures. They ask questions related to the strength of cement because the industry relies on it. So, through research you can extract out the info about the firm to prepare yourself to face distinct questions in professional interview sessions. 
COMPARE YOUR ATTRIBUTES WITH THE POSITION REQUIREMENTS
For instance, you are specialised in data analysis, then how can you work as a geotechnical engineer? Through this example I am trying to indicate that apply for the best jobs in transportation engineering which suits you, your resume and meets your skill sets. After that your resume will play the key role. Resume is the most decisive element when you are going for an interview session. It is a replica of your expertise and persona. If your resume is untidy, non-informative, less elaborate and non-eloquent then you will definitely lose certain job opportunities. 
So, to give your best out of rest you must highlight the combo of hard skills and soft skills in it. Showcase your accomplishments, expertise and roles which you played as transportation engineer to meet the expectations of the firm. If you incorporate all these components in your resume then it is guaranteed that your chances to get hired as a transportation engineer will increase.
Now, let's have a glimpse of some tactics to create an impeccable resume.
CREATE PROFESSIONAL EMAIL ID OR LINKEDIN PERSONAL LINK
It is important to build your own personal LinkedIn link or professional Gmail ID. While creating Gmail ID remember to avoid gimmicks, puns and irrelevant numbers because it seems unofficial and unpleasant. Instead try to incorporate your full name.
NIRF top engineering colleges 2023
CREATE ASTOUNDING RELEVANT RESUME
Copy/pasting of resumes is not the best way to secure transportation engineering jobs because when a recruiter will ask you questions then definitely the employer will get to know that you are faking it which will automatically break transparency. So, to avoid such situations try to know yourself.
Mention your career goals in a short and crisp way while highlighting your career path. It is the most crucial element of the resume because it prescribes your agenda and through these interrogators get crux about you as a professional.
YOUR ACADEMIC QUALIFICATIONS
This column includes your overall percentage at university level and school. So, remember to mention your qualifications with the name of your college and schools.
Mentioning your technical expertise can work for you as a blessing in disguise because recruiters prefer experienced individuals so, try to mention transportation engineering internships in your expertise if you want to apply for a transportation engineering career.
Download Universities/colleges cutoff
BRIEF INFO ABOUT YOUR PROJECTS
ROLES PLAYED BY YOU AS A FIDEL MEMBER OF PREVIOUS FIRM
In this part you must fill your roles and responsibilities in your previous firms. Share information about the tasks you were allocated with while working. Adding your achievements in previous firms can be a plus point because within 6 seconds of time span 
recruiters will find that you are suitable 
for the transportation engineering position or not.
FOCUS MORE ON NON-VERBAL COMMUNICATION ATTRIBUTES
Maintain an eye contact and keep a smile on the face to showcase your confidence level and your attentiveness. Do a firm handshake and 
quote nice to meet you.
Frequenlty Asked Questions
Transportation Engineers use a variety of tools and techniques such as traffic modeling and simulation software, Geographic Information Systems (GIS), data analysis, and computer-aided design (CAD) software to analyze, design, and optimize transportation systems.
Transportation Engineering works closely with urban planners to ensure that transportation systems are integrated into urban development plans. This involves designing transportation infrastructure that supports efficient and sustainable movement within cities, accommodating future growth and development.
Transportation Engineering offers a wide range of career opportunities. Professionals can work in government transportation departments, consulting firms, research institutions, transportation agencies, urban planning organizations, and construction companies.