engineering vs medical Which option is best for me? What to choose after 10th? You are not alone if you are still struggling after your Class 10 board exam. Many students struggle to decide between these two professional paths. Because of their good pay scale structures, both of these vocations are in fairly high demand. Additionally, both programmes have the identical schedules and call for the same number of study hours. here is an article on Making the career chioce Engineering vs Medical.
NIRF top engineering colleges 2023
So how can you decide which is best? To help you decide which course is best for you, and What to choose after 10th? let's compare the two most popular options while focusing on the key aspects of engineering and medicine.
Choosing to study or engineering has for a long period been two of the students' most common choices. Both fields have excited students and draw a significant number of students because of their best career prospects. Both of them give students who choose their professions the most sought after. After completing high school, students worldwide find themselves at the intersection. To decide between these two scientific fields and choose one as a profession is truly confusing. For toppers, it is the most challenging job to distinguish between engineering and every student faced a situation What to choose after 10th?  There seems nevertheless to be a preference for engineering that is naturally only common to doctors and engineers throughout the world. Although in our country and even worldwide there are far more engineering colleges than in the number of medical schools.
download Universities/colleges cutoff
There can be a very debate in comparing the two areas, but there are always details relevant to them both. When you graduate, you will get a well-paid job for four years of studying engineering, while there is a hard job for at least 8 years, and then you probably couldn't expect to get as much as an engineer. A medical student typically needs four years of MBBS with an internship of one year and a masters' degree in a certain medical area. The respectable nature of the medical profession, however, encourages many medical students and attracts many girls. Being able to support others, cure their diseases, and in some situations, save their lives is an opportunity for people that is noble and rewarding, something more than money can ever offer you. However, in this article, there are several more distinctions between medicine and engineering which help you to answer your question What to choose after 10th?
Choosing a career has always been difficult for a student. After clearing class 10th exams the real predicament begins. It brings the students to a crossroads where they have to make a decision on which pathway to choose on which their whole career depends.
Many students know the areas of their interests and which career they want to pursue further. Also, there are other students who have no idea about their career choice and find it difficult to decide which career options are best for them and struggling with how to make a right career choice?
Choosing between engineering vs medical have always been a major dilemma for a science student and students should measure their skills judicially and then decide what to choose. These two prominent career options come with plenty of career opportunities and immense job prospects.
NIRF top engineering colleges 2023
To make the right decision students must introspect their interests, aptitude and analyse both the streams carefully. This is a crucial decision that can build or destroy a student's professional career.
Students and their parents have their own pre-set mind regarding engineering vs medical This is why some are biased towards engineering and others towards medical. If you are fascinated by technology then you must go for engineering or if you have a taste in Medical science and want to make a world healthier place then pursue your career in medicine.
Why Should You Study Engineering?
Students with problem-solving instincts and those have an understanding of the fundamentals, observation and reasoning skills and those who love to solve complex problems applying scientific theories, Engineering is a perfect career choice for them. In engineering, you will get exposure to technical subject and skillets.
download Universities/colleges cutoff
What Justifies Choosing Engineering?
For ambitious college students looking for a reliable career path, engineering has emerged as a blazing beacon. It's a great way to widen your technological horizons and prepare your career for the future. Engineering in the fields of civil and electronics has generally been a wise choice. Nevertheless, modern subjects like genetic engineering and nanotechnology are becoming more popular with each passing academic year.
The majority of job seekers have historically shown interest in engineering positions. Therefore, based on the data, it is anticipated that the employment rate will increased by 4%.
You must pass JEE Main and JEE Advanced in order to pursue an engineering profession and enroll in one of the top engineering institutes
Benefits of Pursuing a Career in Engineering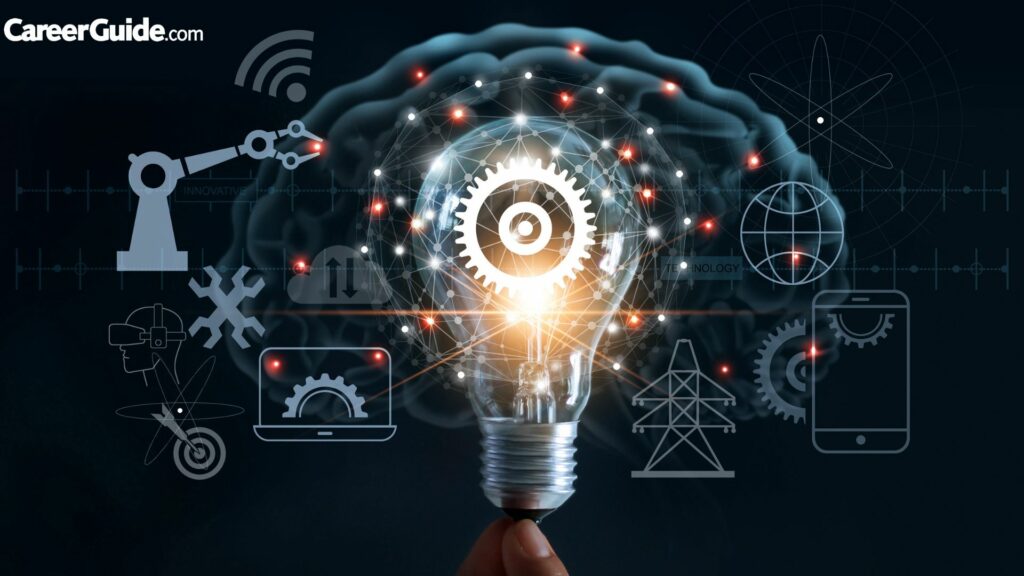 A career in engineering has a number of advantages. Following are a few of the main benefits:
Employability

Potential For A High Salary

International Stage Opportunities

Better The World

Use Imagination
You will have the chance to practice all the skills required for the profession and daily life while earning your engineering degree. In order to work as an engineer, you will need to possess the logical reasoning, objectivity, and decision-making skills that you will develop over your college and training years.
NIRF top engineering colleges 2023
Potential For A High Salary
A stable and well-paying career is engineering. Nine of the top 10 degree programmes with the highest salaries are in the engineering field. In 2017, the average gross yearly wage for students with engineering degrees was £45,000, which is roughly double the national average.
Opportunities on the international stage
Every nation on earth needs engineers. They develop and put into action answers to issues that concern us all, such as the availability of safe transportation, clean water, and affordable energy. You'll be able to travel and work in other countries as a result, taking advantage of all the chances that present themselves.
download Universities/colleges cutoff
By creating and inventing structures that will improve people's lives, you will make a special and extraordinary contribution to society. For instance, if you train to be a civil engineer, you can help many individuals who need housing.
Engineering is exciting because it combines knowledge of math and science with original problem-solving abilities. It teaches you to challenge conventional wisdom and generate new ideas. You'll need creativity and the ability to think outside the box to do this.
Advantages Of Choosing Engineering As A Career Option:-
More diverse opportunities in the fields of Information Technology, Finance Management and many other domains.

Engineering helps you develop skills such as problem-solving, decision-making, innovation, project management, teamwork and communication that are transferable to various industrial sectors.

Engineering education develops our ability to think logically and helps to find solutions of day to day problems easily.

Being engineering a creative profession we are in the era of rapid social and technological change, the demand for engineers is going to increase in near future.

Engineering courses like B.tech usually takes four years to complete and after that, you can get a decent paying job. However, to avail this you must dedicate yourself towards studies.
NIRF top engineering colleges 2023
Why Should You Study Medical?
There is only one reason for you to choose Medical, and that's when you want to be a doctor. To start with medical you must choose the medical stream after Class 10 examination. If you are excited about the world of medical science and want to save the lives of people then medical is the right career choice for you.
There is no comparison to the emotional and psychological rewards of being able to help patients every day. Patience and problem-solving skills are the qualities needed to have a successful career in Medical.
What Justifies Choosing Medical?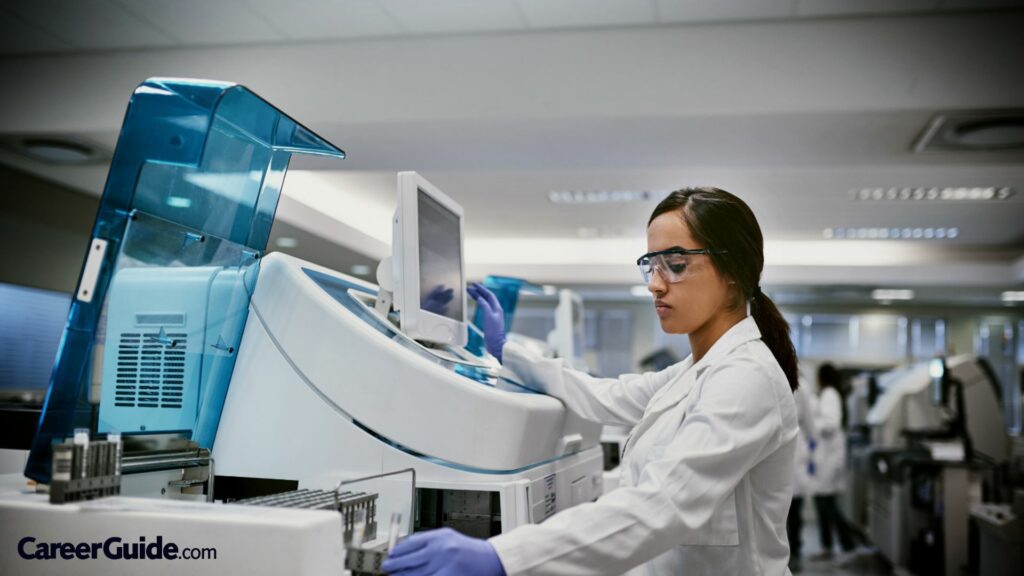 One of the most revered professions is that of medicine. It enables you to have a significant impact on people's lives, and career advancement is unparalleled. The practise of medicine requires you to put others before yourself in addition to being your profession. Although
studying medicine
may seem like an intimidating endeavour due to the demanding coursework and long hours, the chance to treat patients and save lives makes the effort worthwhile. Years of medical test preparation have benefited many students in a variety of ways. An expected employment rate between 2022 and 2032 is as follows:
download Universities/colleges cutoff
Benefits of Choosing a Career in Medicine
People who are passionate about helping the country should consider a career in medicine. The following are some of the most important benefits of selecting medicine as a career.
Advantages:
Increasing Pay

High Scope of Employment

Travel Possibilities

Sense of satisfaction

Job Security
One of the most alluring aspects of being a doctor is the pay. Young doctors might not immediately notice an increase in their income, although specialists and general practitioners can make three figures. Despite the long hours and extensive study required, a career in medicine will increase your income and quality of life.
High employment rates are associated with degrees in medicine. Despite the fact that the job market might be competitive, the demand for medical professionals makes it a safe career choice.
NIRF top engineering colleges 2023
Even while you might not be able to pick the location or municipality where you want to practise medicine, you almost always have the possibility of ranking your top options. If you want to work while you travel, you may use your skills and knowledge to help people in underdeveloped countries who have few resources. Furthermore, by doing so, you'd be able to get knowledge about many civilizations.
download Universities/colleges cutoff
Making a difference in patients' lives can be quite rewarding. Being a doctor gives you the chance to see the direct, immediate effects of your work on individuals. Even though you don't always get the results you want, the work of doctors is widely appreciated in society. People will always praise you for your work, even though it is insignificant in other professions.
Doctors not only have a high employment graduation rate, but also a low turnover rate. Doctors hardly ever worry about staying relevant, in contrast to workers in other professions. Because there will always be a need for doctors, it follows that there will never be a shortage of qualified medical professionals.
Advantages Of Choosing Medical As A Career Option:-
Doctors are life saviours hence they are considered to be the noblest and respected profession everywhere. Your years of hard work, studies and practice will pay off with utmost respect and admiration in the society.

Doctors get excellent training during their medical course. Medical colleges teach you to handle your problems smoothly and patiently. Also, Being a doctor yourself saves you from being fooled.

You will be equipped with the ability to save lives and provide health-related services to other people.

Medical science is not only limited to being a doctor, there are other career opportunities such as physiotherapist, dentist, nutritionist, etc.

Medicine is intellectually exciting and quite fascinating. The rate of unemployment is low in medical as compared to engineering.
NIRF top engineering colleges 2023
How To Start With Engineering Or Medical As A Career
If you aim to make a right career choice with Engineering or Medical you must prepare yourself for years of hard work and complete devotion toward studies
To start with Engineering you must choose science stream after Class 10th board examination with subject combination of Physics, Chemistry and Maths (PCM).
After Class 12th boards, you need to sit for engineering entrance examinations including JEE-Main, JEE-Advanced, GATE, BITSAT, etc.
To initiate a career in Medical you must choose science stream after Class 10th board examination with the subject combination of Physics, Chemistry and Biology (PCB).
Further after Class 12th boards, you need to appear for medical entrance examinations including NEET, AIIMS, JIPMER, etc. to pursue MBBS thereafter.
download Universities/colleges cutoff
Difference Between Both Professions
Every year there are thousands of students who strive to become physicians, but ultimately they end in engineering because they believe that cracking the exam is very difficult and the number of places for medical students is very small. Then they became engineers to show that anything they can do can still do.
This choice is never absolutely yours and is affected by many other external factors. This includes your parents, the results of your elder siblings, your teachers, and even some peers in a specific academic field. You don't have to disregard them, but the best bet is to listen and check all of these fields before selecting one. Some aspects are taken into account when choosing between engineering and medicine and What to choose after 10th? :
You seem to sacrifice your social life and time for entertainment when studying medicine and also when you become a doctor. Medicine is a very challenging field. You can't believe your family has an operation planned for a picnic. They can also be posted for emergency activities that a doctor cannot complain about. There is also a great deal of social responsibility. If you'd like to work 5 days a week you can opt for the engineering process, and you want to try a lot of stuff over the weekend. Many doctors and nurses complain they have no time for themselves and must be ready to work every day and week. As the work in the physician is connected with a lot of social duty, you can therefore not avoid your task.
NIRF top engineering colleges 2023
It is thought that the handling of broad pay packages compared to doctors is much simpler for engineers. It is also a fact that while engineers handle salaries after 4 years, doctors also need almost 8 years of studies to achieve excellence and large pay. This is not all the same because both an engineer and a doctor's compensation packages differ from person and person. Salary would be the biggest factor which help you to answer the question What to choose after 10th?  There are engineers in the company at several levels. Some organizations working as CEOs can be seen and some engineers provide low-paying technical support. There is also little assurance at the level of profits. The medical profession, on the other hand, still receives respectable incomes.
download Universities/colleges cutoff
The medicine job can present many challenges. Since the other line also presents challenges, medicine appears to be very difficult. After the first three months of study, numerous medical students end up leaving this field. Probably an allergy to smell can cause in surgical places; the frog can indeed be dismissed; the sight of corpses haunts them. You should take a medical career if you can set out all these problems and see the bigger image of the disease. There is also a bigger problem, that if you've got a seriously ill patient, there is no time for physicians to go away. There is no option. In engineering, however, you mainly have office work and have your regular working hours, which don't require an engineer to stay.
Job opportunities are something students look at before they make a career. Jobs in the engineering sector are very large however there is a lack of jobs compared with the candidates due to the high competition in the engineering sector. You won't find many doctors or nurses saying that they're jobless. Job opportunities is biggest factor which help you to answer the question What to choose after 10th?  The fact that there are fewer professionals than the necessary quantity can be attributed to this reason. If you wish to land a job right after your training has been completed, medicine is the right specialty for you. The engineering market has little doubt about the fact that there are too many possibilities, but it could be difficult to find the required job. And you also need a couple of years of experience in engineering before you get something huge.
NIRF top engineering colleges 2023
Engineering and Medical both are equally promising course that will lead you to plenty of existing career options. But you must make the right choice to lead a settled and orderly life. You need to identify your strengths and weaknesses, interest and aptitude before making a choice. Thus, you should decide after proper brainstorming and counselling.
Now you know the advantages of each profession. So, hopefully, you have made up your mind regarding which career to choose? If you are still unsure about it, then go for psychometric test. The term "psychometric test" refers to a non-academic test that people of any age can take to assess their performance. It includes, but is not limited to, knowledge, abilities, skills, personality traits, attitudes, and job or academic potential. As previously stated, psychometric tests are available to people of all ages. However, because different sets of behavioral skills are required at different ages, there are a variety of psychometric tests available for people of various educational levels. CareerGuide provides a variety of psychometric tests for people of all ages to find their passion and match it to the correct aptitude and personality attributes. The Ideal Career Test, Engineering Branch Selector Test, Humanities Career Selection Test, Commerce Career Selection Test, Professional Skill Index Test, Educator's Skill Index Test, and other tests are available. This test will match your preferences and generate a unique report to help you make smarter decisions and help you to answer the question What to choose after 10th?
Frequently Asked Questions
Ques. : What educational paths do engineering and medical professionals take?
Engineering professionals typically pursue a bachelor's degree in engineering or a specialized engineering field. Medical professionals
Ques.What are the primary goals of engineering and medical professions?
The primary goal of engineering is to solve technical challenges, innovate, and create solutions to improve various aspects of society, such as infrastructure, technology, and manufacturing processes.
Ques.Which field requires a longer educational journey, engineering, or medical?
Generally, the medical field requires a longer educational journey. Medical professionals typically spend around 8 to 12 years in education and training, including medical school, residency, and potential fellowship programs.
Ques.Can engineering and medical professionals collaborate on projects? Most Popular links
Yes, engineering and medical professionals can collaborate on projects that require interdisciplinary expertise