For the nation enhancement it is crucial to have a transport industry because we are totally relying on the diverse modes of transportation. If there is no transport facility then its true that the market will face adverse effects in a negative manner. It will simply pause the mobility of work which is unacceptable and can work as the barrier. The urge for transportation engineering students in firms and nations is there because we need transportation engineering working professionals who are capable to formulate, execute and operate the systems flawlessly. If there is absence of transportation engineers then the gruesome functioning system will deepen its root which can be chaotic.
India as a nation wants skilled transportation engineering freshers or working professionals to revamp or upgrade the poorly conceived or worst executed strategies by implementing their own innovative tactics to terminate fatal circumstances. Firms are hungry to hire ideal qualified transportation engineers who can build strong and smooth roads and other pivotal transport systems. Long lasting systems are an outcome of the extraordinary preparation and implementation. Several times it has been witnessed that; infrastructure is a part of development. If this perception is followed then we require a bunch of dire transport engineering students. Since there is demand, the requirements for these transportation engineers are on the heights. However civil engineering is one of the most eminent vocations in India because of the dedication they show to upgrade the nation. So, there is the transportation engineering scope in India.
NIRF top engineering colleges 2023
At global level, the structure is impeccably formulated. Numerous engineers who belong to transportation engineering careers directly offer their services in the field and believe me there is need. Countries like the Gulf and Arab, want knowledgeable engineers in their countries. Students who are transportation engineering aspirants can explore this profession because this occupation is filled with numerous outstanding opportunities. In this article we will go through skills required for transportation engineering.
Transportation Engineering: What Is It?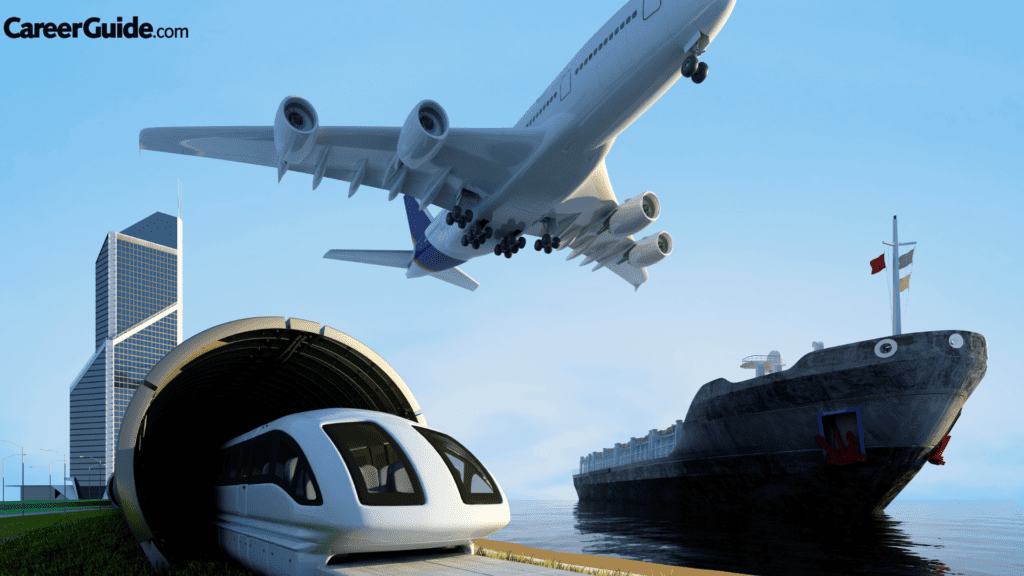 A subfield of civil engineering called transportation engineering develops cutting-edge transportation systems using the most recent equipment, know-how, and scientific ideas. The movement of traffic on highways, railways, and airports may then be made faster and safer thanks to these technologies. Transportation engineering can apply to any system or device that transports people or products from one location to another.
The majority of transportation engineers work for governmental, state, and private consulting organizations, but some also have academic positions in research and teaching at colleges and universities. These engineers are accountable for the security, effectiveness, and financial sustainability of the transportation systems they plan, develop, erect, and manage. The following are the main areas where transportation engineers do study and provide fresh solutions:
Pavements
Highways
Seaports
Bridges
Airports
Public transit systems
Roads
Railroads
Depots
What Does A Transportation Engineer Do?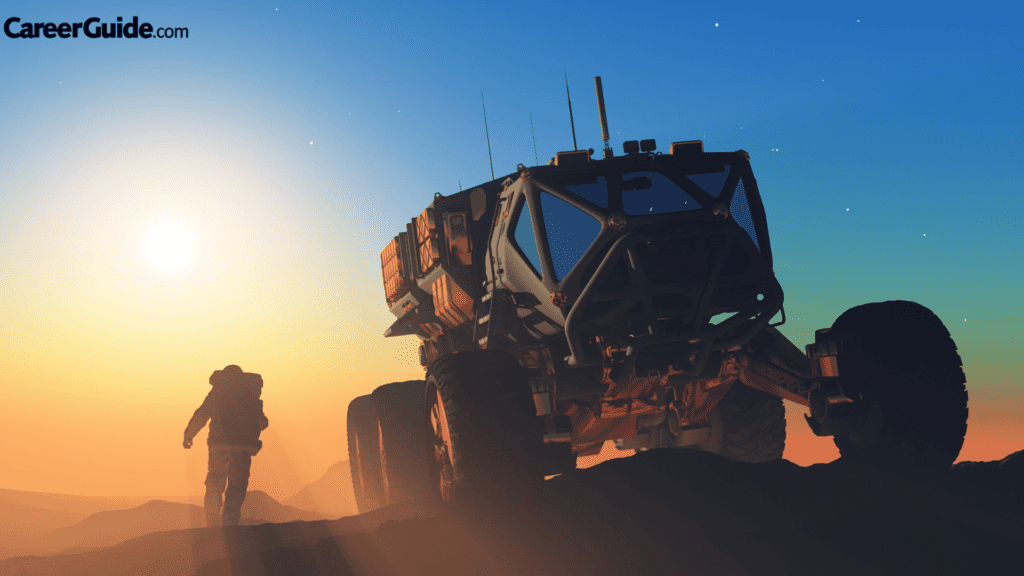 The precise responsibilities of a transportation engineer vary depending on the project they are working on, but some of them are as follows:
designing and planning a variety of transportation infrastructures, including railroads, airfields, highways, and bridges
evaluating the state of and upkeep needs for current transportation infrastructure
maintaining new or existing transportation infrastructure on a daily basis
investigating the environmental effects of various infrastructure and transportation initiatives
ensuring that their projects have the approval of urban planners and government agencies
ensuring that a project's construction calculations, plans, and estimates are reasonable
recognizing issues with building and coming up with creative solutions
choosing and approving the building materials for the infrastructure for transportation
ensuring that their initiatives adhere to laws and regulations
Making suggestions for new traffic laws or practises
Examining statistics when developing or carrying out a new project, such as those concerning accident likelihood, traffic flow, and other statistics
What education is Required for a Career as a Transportation Engineer?
To become a transportation engineer, you normally need to have at least a bachelor's degree in civil engineering. To obtain expertise in establishing and planning transportation projects as well as analyzing and evaluating traffic patterns, you can complete an internship at a transportation company. After accumulating sufficient job experience in a related industry, you can either pursue a master's degree in transportation engineering or obtain a professional engineering license.
NIRF top engineering colleges 2023
If you want to become a transportation engineer, think about taking the following actions:
How to Become an Engineering in Transportation
After finishing class 10 choose the science stream.
After completing your tenth grade in school, you can choose the science stream, commonly referred to as the non-medical stream, if you wish to become an engineer. After completing the 12th grade, students must take physics, chemistry, and algebra in order to be eligible to take engineering entrance tests. Additionally, you normally need to pass the 12th standard from a recognised national or state level school board, such as the Central Board of Secondary Education, with a minimum overall grade of 50%. (CBSE).
Acquire a bachelor's degree
You can then continue on to earn a bachelor's degree in civil engineering or a similar profession. After completing your 10+2 academic requirements, you can pass an engineering entrance exam to gain admission to an engineering college. The Joint Admission Examination – Main (JEE-Main), the Birla Institute of Technology and Science Admission Test (BITSAT), and the Vellore Institute of Technology Engineering Entrance Examination are just a few of the national and state-level entrance tests available (VITEEE).
After earning your bachelor's degree in civil engineering or a closely related discipline, you can apply for a master's degree programme in transportation engineering. The typical post-graduate programme lasts two years. You can take the Graduate Aptitude Test in Engineering first to get admitted to the Master's programme (GATE). In order to take the GATE exam, you may additionally require a minimum overall grade of 55% in your bachelor's programme.
You can acquire the expertise you need to succeed in highly regarded engineering employment by earning a postgraduate degree. Additionally, it can give you access to a managerial position and boost your chances of earning higher income.
Obtain credentials and a license in engineering
You most likely need to be a licensed engineer if you want to work on projects that are supported by the government. You can take the P.E. exam in order to become licenced as a professional engineer (P.E.). A bachelor's degree in engineering from a school approved by the Statutory Authority or the Government of India, as well as at least five years of professional work experience, may be required of applicants who wish to sit for the P.E. exam. Additionally, you can think about obtaining a few qualifications applicable to your industry.
List Of Essential Skill Sets
Analytical skills are crucial if you want to pursue transportation engineering as a career. There should be impeccable command on the analytical abilities because in this vocation transportation engineers have to analyse or interpret the data accumulated and represented. To enhance your analytical skills freshers should do internships in transportation engineering. This is considered as one of the top skills required for transportation engineering. These internships will make you familiar with the professional terminologies and allocated tasks will boost your hard and soft skills at the same point of time. Now, numerous transportation engineering colleges have incorporated internship programs to make students understand how transport engineers work under immense pressure.
A transportation engineer must have hawk eyes to assess the rigid or complicated data because the devil lies in details. If there is one mistake then it can tarnish your entire efforts which is unacceptable. So, attention to detail is a crucial ability and to build that thorough practice is necessary. This is considered as one of the top skills required for transportation engineering. Hence it doesn't matter that you are the one, fresher or working professional, the thing which matters is your attention towards the details. You should be highly attentive to catch mistakes immediately within a stretch of time, then only you can meet the expectation of the firm.
NIRF top engineering colleges 2023
Attribute To Interpret Data
Civil engineering profession and transportation engineering profession revolves around the numerous congruent data that are represented in tabular, graphical or in code forms. This is considered as one of the top skills required for transportation engineering. So, the main objective of this data is to assist them to create a captivating plan. As a transportation engineer you should be able to interpret complicated data precisely.
A transportation engineer typically works with extremely complicated systems, which might result in issues that are challenging to fix. You can utilize your expertise as a transport engineer to offer a secure and economical solution to such issues. This is considered as one of the top skills required for transportation engineering.
While recruiting freshers most of the companies ask generic questions to examine your problem-solving skills because companies need an individual who can work effectively under immense pressure and time constraints. Secondly, as a transport engineer you have to work against odd and rigid circumstances. So, to overcome such problem's have to think logically to deal with such situations. Their main motive should be to solve problems by applying solutions with real world suggestions instead of relying on superficial solutions.
It is true that not each and every situation will be under your control and this phrase becomes totally relatable when you join it as a working professional because there is a tight and hectic schedule. This is considered as one of the top skills required for transportation engineering. So, to resolve such problems they should have the capacity to think and implement logically. As a transportation engineer one should focus on best logical solutions to deal with problems in the best way possible.
In this career teamwork is essential because a team of engineers will be allotted to you and it becomes complex when you are working and handling several engineers at once. This is considered as one of the top skills required for transportation engineering. Sometimes inner conflict and disagreements also happen, so to resolve such issues you are required to find effective ways and cooperation is one of them.
A transportation engineer spends the most of their time in the office analysing data for optimal traffic flow and other statistics. This is considered as one of the top skills required for transportation engineering. To evaluate various problems and foresee future developments, they employ sophisticated mathematical methods.
Decision-making abilities
Due to the intricacy of a transportation engineer's typical work, they must be able to analyze every action swiftly and effectively and come to the best conclusions. This is considered as one of the top skills required for transportation engineering.
The majority of transportation engineers are in charge of a project from beginning to end. They frequently accept responsibility for a new project's success or failure. This is considered as one of the top skills required for transportation engineering.  They frequently have experience managing big professional teams and ensuring that everyone on the team is working toward the same objectives.
Transportation engineers routinely connect with their team through writing. They may impart highly technical knowledge about the topics they are working on to their coworkers and collaborators. This is considered as one of the top skills required for transportation engineering. They frequently have good writing abilities to effectively communicate with many audiences of varying levels of experience because they also make reports to city officials and interact with the general public.
NIRF top engineering colleges 2023
Effective communication with peers, employees, employers, officials, and the general public about the projects they are working on is another advantage for transportation engineers. This is considered as one of the top skills required for transportation engineering.
Transport engineers frequently participate in activities like reading and evaluating vast amounts of data. To comprehend massive data sets and make decisions based on them, it can be useful to have data analysis abilities. This is considered as one of the top skills required for transportation engineering.
In addition to having the appropriate training and knowledge in transportation engineering, professionals in this field also need to be aware of a variety of economic, social, psychological, and political issues that are frequently related to the design, construction, and maintenance of infrastructure systems. This is considered as one of the top skills required for transportation engineering.
Where does Transportation Engineer work?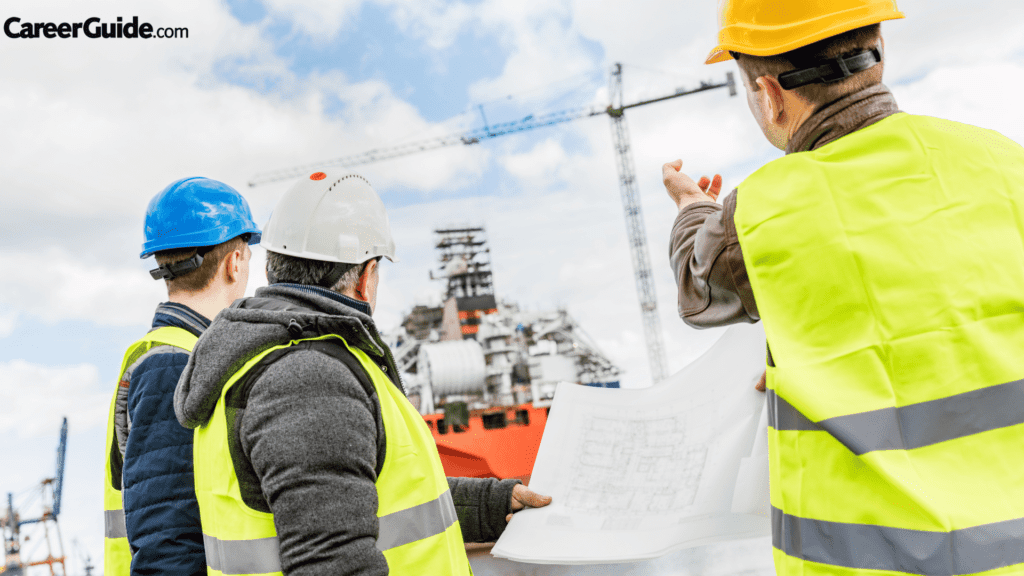 Most of the time, transportation engineers work in an office setting. Additionally, transportation engineers frequently go to construction sites to conduct surveys and monitor active projects, some of which may be outside. In general, they are able to communicate while around noisy gear and work in inclement weather. To fulfil project deadlines, they may occasionally need to work in shifts or put in extra hours.
Transportation engineering jobs
Transportation engineering jobs in India typically involve the planning, design, construction, and maintenance of transportation infrastructure such as roads, highways, bridges, and public transit systems. These professionals work to improve the safety and efficiency of transportation systems, reduce traffic congestion, and accommodate the needs of all users, including pedestrians, bicyclists, and people with disabilities. Job titles in this field include transportation engineer, traffic engineer, and transportation planner.
In India, transportation engineering jobs are available in both the public and private sector. In the public sector, opportunities can be found with government departments such as the Ministry of Road Transport and Highways, National Highways Authority of India (NHAI), and state level Public Works Departments (PWD). In the private sector, opportunities can be found with consulting firms, construction companies, and transportation planning firms.
A bachelor's degree in civil engineering or a related field is typically required for transportation engineering jobs in India, and some positions may require professional licensure as a Professional Engineer (PE). Additionally, many employers in India may require a minimum of 2-3 years of experience in transportation engineering or related field.
NIRF top engineering colleges 2023
What Does A Transportation Engineer Make On Average?
The location of your employment, your employer, and your professional title are just a few of the variables that could affect your transportation engineer income. For instance, if you have a degree in transportation engineering, you could work as: Roadway engineer: $3,74,822 year Specialist in transportation: $3,68,790 annually Manager of transportation: $3,46,983 annually