UCEED stands for Undergraduate Common Entrance Examination for Design. UCEED is an examination conducted by IIT Bombay for admission to B.Des course in IIT Bombay, IIT Hyderabad, IIT Guwahati, and IIITDM Jabalpur. IIT Bombay conducts a five-seat allotment round and two supplementary rounds. It is an online examination that is typically conducted in January every year. The duration of the exam is 3 hours. The secured spot in the UCEED rank list does not guarantee admission in B.Des programs. Candidates need to qualify for UCEED and apply separately for admission as per the procedure prescribed by IIT Bombay. The merit list is prepared based on scores obtained by candidates in the written entrance exam for admission.
Previous Year Question Paper
UCEED Eligibility Criteria
Both Indian and foreign nationals can apply for UCEED 2021.
Age Limit
Candidates should have been born on or after October 1, 1996, if they belong to the General/ Open/ EWS/ OBC-NCL category. However, aspirants from SC/ ST/ PwD category should have been born on or after October 1, 1991.
Number of Attempts
Candidates who meet the UCEED age criteria can take the exam a maximum of two times and that too in consecutive years. UCEED score is valid for one year only and is applicable for admission only in the corresponding academic year. Candidates need a good rank in the UCEED exam to secure a seat.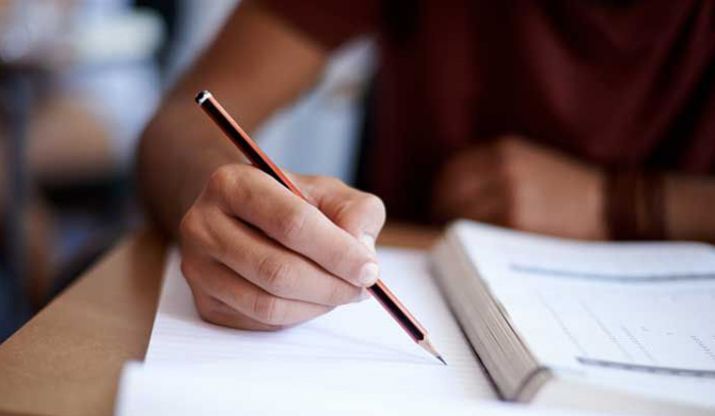 Previous Year Question Paper
Eligibility for Application
Aspirants who have cleared their Class 12th or equivalent examination in 2020 or are appearing for the exams in 2021 fulfill UCEED eligibility 2021.  Candidates from Arts & Humanities, Science, and Commerce are eligible to apply for the UCEED exam. Candidates who have appeared for their Class 12th examination in 2019 or earlier are not eligible to appear for the UCEED exam

Nationality
Candidates who are not citizens of India at the time of registering for UCEED 2021 and whose parents are not citizens of India and do not come under the PIO/ OCI category at the time of registering for UCEED 2021 are treated as foreign nationals.
Seats allotted to foreign nationals are supernumerary with a cap of 10% of the total available seats in the course. The availability of supernumerary seats will be announced at the time of seat allocation.
Seats allotted to OCI (Overseas Citizen of India)/ PIO (Person of Indian Origin) cardholders will be under the Open category, but not supernumerary. Foreign nationals and OCI / PIO card holders are outside the ambit of reservations.
Previous Year Question Paper
UCEED Reservation
10% of seats are for Economically Weaker Sections (EWS).
27% of seats are for Other Backward Classes belonging to the Non-Creamy Layer (OBC-NCL). Candidates belonging to the creamy layer of OBC are NOT entitled to the reservation, they are treated as open Candidature.
1.5% of seats are for Scheduled Caste (SC).
7.5% of seats are for Scheduled Tribe (ST).

UCEED Question Paper
UCEED PART A comprises three sections- Numerical Answer Type (NAT) questions, Multiple Select Questions (MSQs), and Multiple Choice Questions (MCQs). PART B is drawing. PART A is 240 marks and the duration is 2 hours 30 minutes while PART B is 60 marks and of duration 30 minutes.
Section 1 of PART A has 18 questions for 4 marks each and 0.19 negative marks. For these questions, an answer needs to be entered using a virtual keyboard on the computer screen. No choices are given for these questions.
Section 2 of PART A has MSQ has 18 Questions for 4 marks each and 0.19 negative marks. Each MSQ has one or more correct answer(s) out of the four given choices.
Section 3 of PART A has 32 questions for 3 marks each and 0.71 negative marks. Each MCQ has four choices out of which only one is the correct answer.
Previous Year Question Paper
The score of Part B is not considered if you don't pass Part A. Candidates need to score the minimum qualifying marks in both, the section-wise and the overall sections.
UCEED Syllabus
Design Thinking and Problem Solving
Observation and Design Sensitivity
Language and Creativity
Visualization and Spatial Ability
Drawing
UCEED Application Form
The application form for UCEED is filled in three steps.
1. Aspirants have to register for the exam online.
2. Candidates need to complete filling the online application form.
3. Candidates have to pay the UCEED application fee in the online mode. UCEED 2021 application fee is:
Rs 3,000 (for General and OBC candidates).
Rs 1,750 (for SC, ST, PwD, and candidates).
Rs 1,750(for General and OBC female candidates).
Rs 1,750(for SC, ST female candidates).
Scanned copy of the candidate's signature only in jpeg.jpg format and Qualifying exam certificates, Caste certificates, and Disability certificates have to be uploaded in pdf formats.
Previous Year Question Paper
UCEED Exam Centers
Ahmadabad, Bangalore, Bhopal, Bhubaneswar, Chandigarh, Chennai, Dehradun, Delhi, Ernakulam, Panaji, Guwahati, Hyderabad, Jaipur, Lucknow, Kolkata, Kozhikode, Mumbai, Nagpur, Patna, Pune, Thiruvananthapuram, Thrissur, Visakhapatnam, Raipur.
Candidates opting for Dubai center should also compulsorily select 2 cities of their choice from above 24 Indian cities when applying for UCEED.
Frequently Asked Questions
No, UCEED is open to both Indian and foreign nationals. Foreign nationals are also eligible to apply provided they fulfill the required eligibility criteria.
The selection process varies for different institutes. UCEED qualified candidates are required to apply separately to the respective institutes and participate in further rounds such as interviews, studio tests, or portfolio review, depending on the institute's specific admission process.
Yes, you can appear for UCEED for a maximum of two consecutive years. The scores obtained in the second year will be considered for admission.