History is one of the most popular courses in India, which is renowned these days in history courses. Registering and analysing past events and interpreting the same is what history deals with. To know about human civilisation and also to know about earlier cultures of the society, one can read history. It would be an enriching experience to learn history as the major subject. History looks beyond religion to folklore and art and looks beyond government to people, and look beyond laws to legend. A history graduate can widen his career opportunities by enrolling in a postgraduate program and also entering a doctorate in the subject.
When the history courses sailed through, there are plenty from which history aspirants can choose one of them. There are several courses for these aspirants like B.A. Ancient history, culture and Archaeology, B.A. honours history, M.A ancient history, M.sc economic history, M.sc. Global history, M. Phil, and many other courses. And if you hold a degree in this field, you have many career options.
The below article provides different career opportunities in this field.
Here are 5 career opportunities with a history degree
The archivist job is one of the great and ideal jobs. They are specially trained in preserving the original material and helping people to get it. As an archivist, they need to collect, organise and protect various items that have historic value, including documents, photographs, videos, music and many other things. They work for museums. Many people did a historical job and then they attend classes to learn from the experienced archivists. To become an archivist, you need to have good analytical skills. Archivist demand is high and increasing day by day. The employment of archivists, as projected, will grow by 8% from 2019 to 2029. As an archivist, you can expect a pay level of around Rs.32000 to Rs.48000.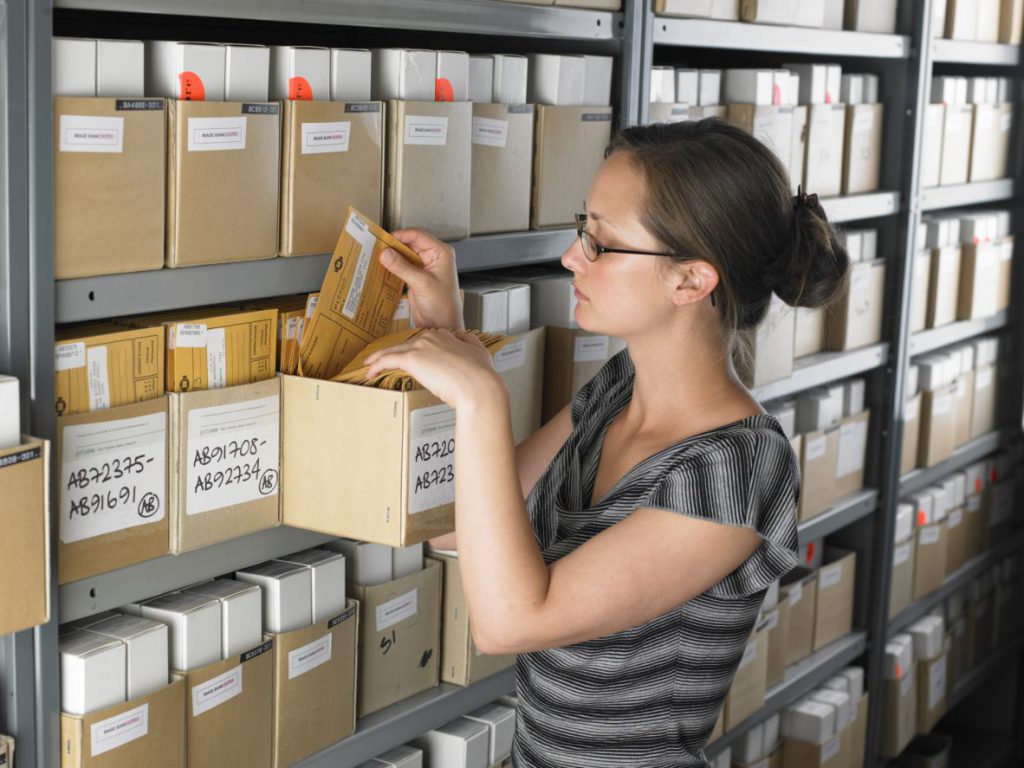 Historian is another interesting job for history students. As a historian, you need to look for solid evidence and reliable sources, sometimes liaising with the archaeologists. You need to explain the past events with a reference like why happens, when happening and many other things. To become a historian, you need to have bachelor and master's degrees in history. You need to have excellent leadership skills and analytical skills to become a historian. As a historian, you can expect a pay level salary of around Rs.40000 to Rs.60000, depending on your experience it's going up.
History graduates get into many government jobs. They should prepare for UPSC, SSC and can get into several roles in the government. They can also attend UGC–CSIR (NET) for the post of government lecturers, teachers and assistant professor.
This degree can work for you to become a librarian. As a librarian, you need to find out content, reserve book, resources and other published work. You also need to maintain a database and collect all books in a row properly. Being a librarian, you should can exercise initiative and independent judgment. To become a librarian, you need to have a master's degree in a specific degree and library science and information. Sometimes librarian works become difficult for many people because they have to maintain the library task such as issuing a library card to everyone, checking out library material, receiving materials, volunteer to return the books and many other books. However, you will get a decent amount of salary. And it will increase further.
If you have excellent skills to explain history concepts to others, then teaching could be your profession. As a history professor, teach college students about the past. You also need to conduct research on historical topics and publish academics, articles, and books. As a teacher, you need to prepare a proper lesson plan for your students. If we talk about salary, then you can expect Rs.45000 to Rs.80000.