An introduction is the heart of an essay writing. It is the section that determines whether your intended reader is interested in your essay or is about to skip it and move on to some other piece of information. Thus, you must make sure that your essay introduction is catchy, engaging, and interesting. So, how do you write an attention-grabbing introduction?
To catch your readers' attention, your essay introduction should consist of the following four parts.
The Four Parts of Introduction
Writing an introduction is a challenging task. It should be brief but comprehensive and must interest your readers immediately. To do so, we recommend including the following four parts while writing your introduction.
Topic Description / Background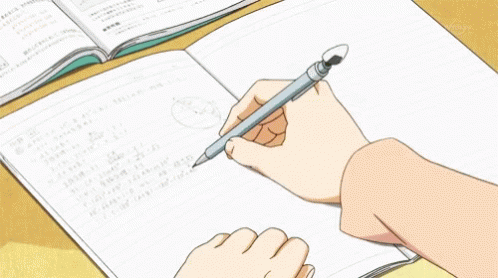 Your essay introduction should start with a little background information on your chosen topic. You will have to perform thorough research on your topic to make sure that the background information is authentic, accurate, and relevant. If you start deviating from your topic at the start of your essay, your readers are most likely to skip your writing. Therefore, we advise writing your introduction after you have finished writing your essay. By the time you have concluded your essay, you have a deeper understanding of the topic and are aware of all the various aspects surrounding your topic. Thus, you will be in a better position to form an introduction that contains all the right background information.
This is not only limited to academic essays. Whether you are writing an article, a blog, a report, or even a cover letter, your introductory paragraph is crucial. If it starts with the right information and presents a little bit of background to your topic or yourself (in the case of a cover letter), your readers will certainly go on to read the rest of your paper. Thus, make sure that your introductory lines are powerful enough to hold your readers' attention.
Essay Hook
Essay hooks are intriguing sentences that leave readers wanting to know more about the topic. These are usually 1 or 2 sentences that provide some interesting information to the readers regarding your topic. You may use any of the following types of essay hooks to catch your readers' attention.
Quotes
You may start your essay with a famous quote that relates to your topic. These can be literary quotes, which are best for opening a book review, and quotes from famous people. Whichever you use, do not forget to include the name of the author or the person.
Statistics
Including data and figures from credible sources is a great way to start your essay. Results show that essays with statistics tend to do better as opposed to those that do not include statistics. Make sure that the data you are including in your essay is from a reliable source and that the data is recent.
Question
Starting your essay with an interesting question is an effective way of grabbing your readers' attention. Not only does it increase the chances of your essay being read by your intended audience, but it also builds interest and keeps the readers hooked as to what more information have you included in the essay.
Misconception
Talking about common misconceptions and busting myths is another effective way of starting your essay. When you tell people that something that they believe is not true, chances are that your essay will be read by a lot of people.
Personal Stories
A lot of essays like reflective writing, personal statement, etc. require you to talk about yourself. Thus, starting with a personal story is a great idea as it engages readers instantly and forces them to read the whole essay. Personal stories are also effective when writing a cover letter. A lot of recruiting companies, like Resumecroc, require you to submit your resume along with your cover letter. Therefore, to make sure that your application stands out, you must make sure that your cover letter is unique and interests recruiters.
Connection to your Topic
After you have decided on an essay hook, your next step should be to relate it to your essay topic. You should make sure that you create a connection to your topic so that the introduction flows smoothly and nothing feels forced.
Connecting your hook and background information to your research topic will help the readers understand what you intend to achieve with your essay. Narrow down your approach and talk about your topic specifically. You should also briefly talk about the main ideas that you aim to discuss in your paper. Present these ideas in the same sequence as they will be discussed in the essay.
Thesis Statement
The last part of your introduction is your thesis statement. This is usually the last sentence of your introduction which tells the readers what you aim to achieve in this essay. This is your key claim i.e., what you will be arguing about or what you will be discussing in the essay. A good thesis statement is concise, to the point, clear, and focused. When formulating this statement, you should keep in mind the arguments you will be making in your essay as it will help you in formulating a clear and concise thesis statement.
Your thesis statement should not be longer than one sentence. Thus, you must make sure that you are clear when writing this statement. Any mistake here will put all your efforts in vain and your essay will not be deemed as authentic.
Following the above-mentioned tips and writing an introduction based on the four parts described above will help you create a flawless introduction to your essay. Introduction of your essay is crucial, thus make sure that you do your research, provide accurate background information, write an effective essay hook, and formulate an appropriate thesis statement. All these elements will certainly help you create an engaging introduction and your essay will be read by a lot of potential readers. If you are looking for some guidance regarding essay introductions, hop on to Research Prospect and learn more about how to start an essay.
Natasha Fletcher is a member of the writer's Team on Essays.uk and 123Essays.net. She has a bachelor's in Law, Masters in Literature, and a PhD in Economics. Natasha role in the team is to solve students' problems through content. Natasha is a gold medallist in essay writing. She is a fitness freak and love to play football, ice hockey and basketball.