The difference between a good leader and a bad leader is night and day—especially for those who've experienced both. Bad leadership can poison company culture, kill productivity and drive away talent. Conversely, good leaders make work enjoyable. Here is an article on What Is Transformational Leadership, Exactly  .
Even among "good" leaders, there are different leadership levels and styles. Today, transformational leaders are distinguishing themselves as the upper-echelon of managers. These leaders don't just foster employee wellness and productivity daily, they drive positive trends for the future. For aspiring leaders and established executives alike, it's important to get familiar with the concept of transformational leadership and to make it part of a concerted approach to better the workplace. Know More Details on Services For Working Professionals.
Know your professional skill index
Take Professional Skill Index test now
Tenants Of Transformational Leadership
Becoming an effective transformational leader means recognizing the four core tenants of its practice. While tactics and styles may change from person to person, every transformational leader has these core concepts driving their actions: Know More Details On Starting Up Guidance.
1. Vision. Leaders recognize the mission and vision of the company and strive to uphold them in authentic, meaningful ways. This takes a focus on the big picture, and how everyday actions and decisions contribute to it. 
2. Authenticity. Leaders are transparent and real in their actions and decision-making, which creates an implied trust with those they lead. Authentic leaders are also empathetic and see employees as people above all else. 
3. Growth Mindset. Leaders focus on the future and continually set goals that lead to improvement. They're servant leaders who not only establish goals; they empower everyone around them to reach them by uplifting them wherever possible. 
4. Creativity. Leaders welcome new ideas and are willing to listen to opposing viewpoints. Transformational leaders aren't conventional and recognize that the path to improvement and betterment means blazing new, uncharted trails. The "secret sauce" that makes transformational leaders unique is their strive to make things better—not just seek improvement. Those able to envision a better tomorrow, plant seeds today, and nurture them will influence transformative change. 
Know your professional skill index
Take Professional Skill Index test now
Transactional Vs. Transformational Leadership
It's very important to draw a line between transaction and transformational leadership. Transactional leadership is not transformational—and in many cases, goes against transformational concepts.  Transactional leadership is the practice of incentivizing or rewarding results. And while this sounds like a good thing, it can create unhealthy trends. The biggest qualm against transactional approaches is that if everything is reward-based, nothing changes endemically.
People only do as well as they're rewarded, and lose the motivation to try if the incentive disappears. Transactional leadership doesn't create change for tomorrow—it merely rewards productivity today. 
This isn't to say that transformational leaders can't reward employees! They can and should; however, rewards shouldn't correlate to results specifically. For example, a transformational leader may reward a sales team that's been working hard, even if they fall just shy of a goal. In this scenario, the reward is for the effort and commitment and isn't tied to arbitrary sales figures.  Know More Details on Career Clarity Service For Working Professional.
Why Is Transformational Leadership So Important
The reason transformational leadership is on the rise today is that it's a forward-looking type of management. What you do today has an impact on tomorrow. Transformational leaders seek to make investments in people, practices, and processes today that yield ROI tomorrow (and beyond).
Consider a struggling employee. Conventional leaders may seek to replace that employee with someone else, even though the turnover is one of the largest contributors to disruption at companies. Transformational leaders will seek to work with that employee to understand what, specifically, keeps them from meeting expectations.
Whether it's a will, skill, process or some combination of all three, good leaders will seek to foster improvements that raise the employee to a contributing member of the team. In doing so, they show a willingness to support their team and create loyalty among all employees.
Transformational leaders are vital to companies because they're willing to do the right thing, instead of the simplest or most convenient thing. Even if the employee from the example above isn't a good fit, transformational leaders will seek the best solution to the problem before turning to the easy route of termination boost results, and faster growth.
Know your professional skill index
Take Professional Skill Index test now
How To Become A Better Transformational Leader
Becoming a transformational leader doesn't happen overnight. It takes recognition and belief in the four core tenants shared by transformational leaders, along with patience and the diligence to stick with moral principles. It's easy to fall into conventional leadership tropes and lose sight of tomorrow in favor of putting out fires today. True transformational leaders live in the present but look to the future.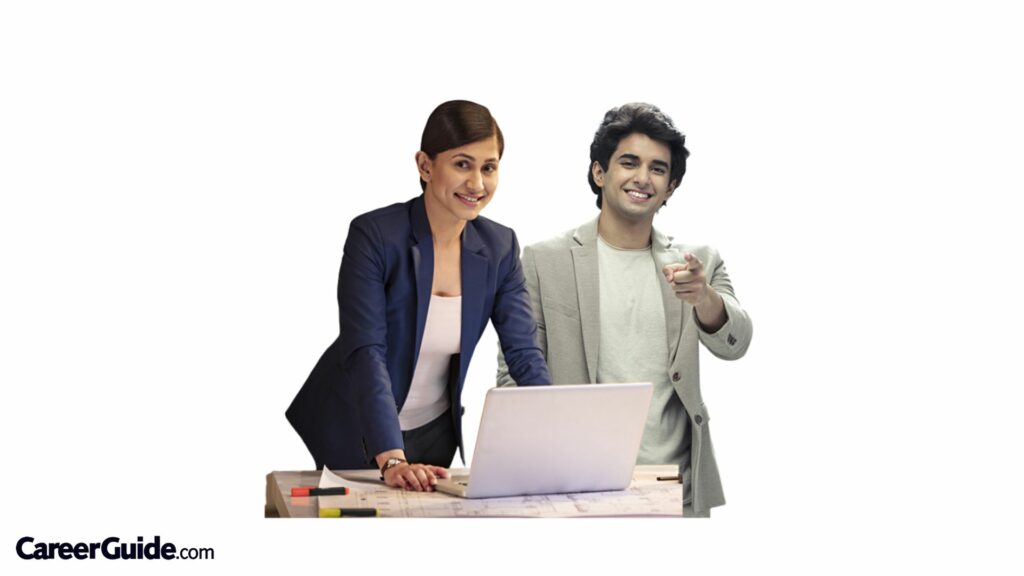 Starting up a business can be a daunting task, even for the most seasoned entrepreneurs. While some individuals may have a great idea, it takes much more than that to turn it into a successful venture. The process of starting a business requires careful planning, strategy, and execution, and it is essential to have the right guidance and support to navigate this process successfully.
One of the most critical aspects of starting a business is developing a clear and concise business plan. A business plan is a roadmap that outlines the goals, strategies, and tactics needed to achieve success. A Starting Up Guidance course provides entrepreneurs with the tools and resources needed to develop a comprehensive business plan. It teaches them how to identify their target market, conduct market research, create a budget, and develop a marketing plan. Know More Details on Starting Up Guidance.
Know your professional skill index
Take Professional Skill Index test now