To become a voice over artist or dubbing artist, it is advisable to do a course related to voice-overdubbing. For this, you can do courses like mass communication, acting, voice over artist, dubbing artist, etc. If you have a good voice. Your voice is catchy and different from the crowd and has language and good grip. Along with this, the pronoun is accurate, so you can get a job without any course.
It is not necessary to take a course become a voice over artist. But if you do not know voice over and dubbing, then you need to take the course. By which you will get the correct information and understanding of the specifics of dubbing artist field. After this, you can look for work in the film and television industry, serials, radio, etc.
Glancing at the growth capacity and different elements, nowadays we are seeing dubbing artists with positive, confident, and affluent voices in the entertainment industry, advertising and corporate, e-learning platforms, animation industry, training, marketing, education, etc. The demand is increasing for voice over artist.
Apart from this, advanced technology has further increased their demand in many areas like video games, apps, GPS, text to speech, the internet, etc. So let's know in detail how you can make a career as a voice over artist.
Qualification and Courses
In a way, there is no special qualification required to become a become a voice over artist. If you have good knowledge of voice, pronunciation, and language, then you can get work in this field without any course of dubbing artist.
If you want to do a dubbing course, then you should be a class 12th pass. Generally speaking, a good voice is the only eligibility criteria to become a voice-over artist. While it may sound very simple, several things stand out when it comes to doing a voice-over for a video or a character 
But, mainly a good voice and control over different varieties of voice modulation are the major conditions to become a voice over artist. Also, you should have sufficient proficiency in language and grammar and decent control over pronunciation 
For this, you can choose some acting courses from which you can get an acting degree because a broad portion of voice-over jobs is acting work. Nowadays many filmmaking institutes and media institutes offer courses like voice over artists or dubbing artist.
During the course of dubbing artist, voice modulation, lipping, voice pronunciation, voice expression, etc. are taught. You can also become a voice-over artist by taking mass communication and acting or drama courses.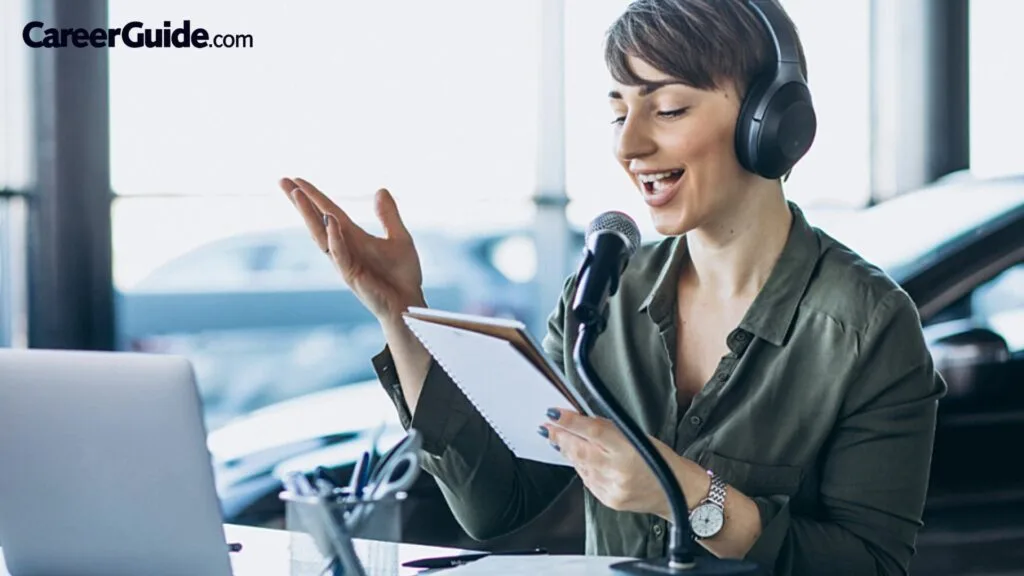 Clear and articulate speaking voice: A voice-over artist

should have a clear and articulate speaking voice that can convey emotions and convey the intended meaning of the script.

Acting skills: Dubbing artist need to be able to convey emotions and convey meaning through their voice, which requires good acting skills.
Good timing and delivery: Dubbing artist need to be able to match the timing and delivery of the original dialogue with the foreign dialogue they are dubbing.
Flexibility: A voice over artist should be able to adapt to different accents, dialects, and styles of speaking.
Good memory: Dubbing artist need to be able to memorize lines and deliver them with good timing and delivery.
Understanding of the script and context: Dubbing artist should have a good understanding of the script they are dubbing and the context in which it is being used.
Technical skills: A voice over artist should be familiar with the technical aspects of dubbing, such as using a microphone and editing software.
Cultural knowledge: Dubbing artists should have a good knowledge of the culture of the language they are dubbing, as this can affect the way the dialogue is delivered.
Patience and perseverance: Dubbing can be a challenging and time-consuming process, so it requires patience and perseverance to achieve the desired outcome.
Networking: Dubbing artist should be able to market themselves and their work to potential clients and employers.
Flexibility in adapting to different genres: Dubbing artist should be able to adapt to different genres of media such as animation, documentaries, dramas, etc.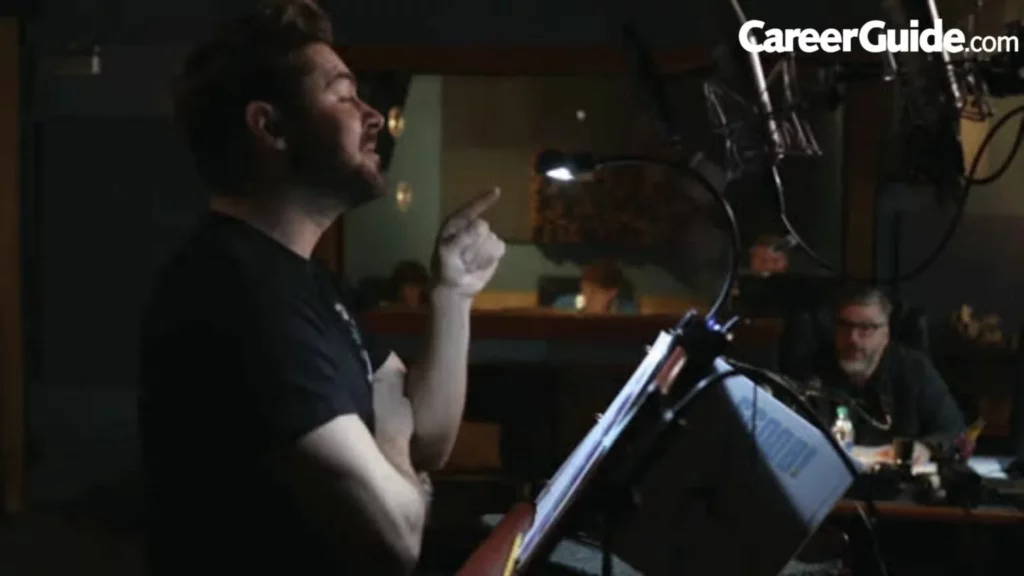 dubbing artist In today's time, a very good career can be made in voice-over. Voice-over or dubbing has gained a lot of momentum over the years. In the entertainment industry, that is, in the film industry, there is a great need for a voice-over dubbing artist.
Other language Films are dubbed from one language to another. Where voice-over artist or dubbing artist is needed. Sometimes it happens that the actor is not aware of the language. In such a situation, the become a voice-over artist gives his voice.
Apart dubbing artist from this, voice-over artists also give their voice in animation and cartoon films. There are many good opportunities of a dubbing artist in news channels, TV serials, advertisement films, documentaries, Bollywood, corporate movies, etc.
Despite being a very different career option, the roles and duties offered to voice-over-actors differ. It begins with a basic voice-over for videos or offering your voice for radio jingles dubbing artist. Once successful and well solidified you can also take up high-value projects like dubbing for movies, TV shows, or cartoon shows.
Occurring a professional career option, voice-over artists get a decent payment in the market. Being a quite unusual profession, the demand for quality voice-over-artists is enormous and hence the pay is relatively good too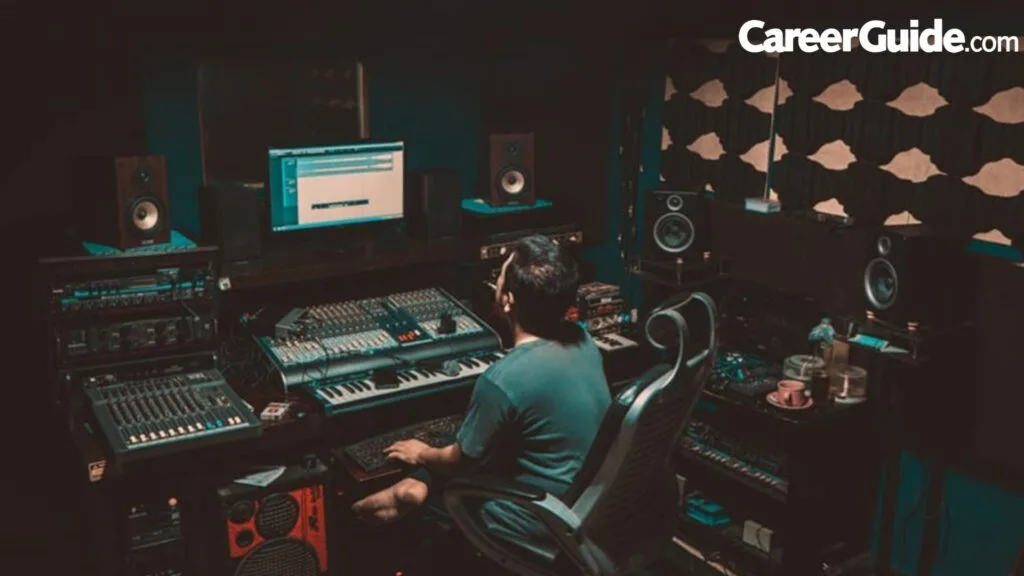 Initially, a voice-over artist gets Rs 15 to 25 thousand per month. Having recognition and experience in the industry, one can earn lakhs of rupees in a month.
If you are passionate about become a voice-over artist, If you are interested in following on, this article can be motivation to start right now and follow your path. Just remember one thing focus on developing skills, enhancing your knowledge rather than just getting a certificate or degree in dubbing artist. If you have a skill then you can start your own business also rather than a job.
Frequently Asked Questions
Q1.What is a Dubbing artist?
A voice actor that provides the voices for characters in films, TV series, and other media that have been dubbed into foreign languages is known as a dubbing artist. They must be able to mimic the lip movements and communicate the same emotions and tones of voice as the original actors.
Q2.What are the skills and qualifications needed to be a dubbing artist?
Strong vocals, impeccable diction, and the capacity to imitate many dialects are requirements for dubbing artists. The ability to work swiftly and precisely is also necessary because dubbing jobs frequently have short deadlines.
Q3.What is the job outlook for dubbing artists?
As more films and television episodes are being dubbed into different languages, the job outlook is anticipated to improve in the upcoming years. This is a result of both the rising number of people learning new languages and the popularity of international films and television shows.
Q4.What are the challenges of being a dubbing artist?
Working swiftly and properly while doing complex tasks is one of the major difficulties faced by a voice dubbing artist. Dubbing artists must be able to meet deadlines for assignments with tight turnaround times without compromising quality.
The requirement to imitate several accents presents another difficulty. This can be challenging because even subtle pronunciation adjustments can have a significant impact on how a character sounds.
Finally, voice dubbing artists need to be able to collaborate effectively. To make a seamless sound track, they frequently collaborate with directors, producers, and other.
Q5.How can I become a dubbing artist?
You can pursue a few different options to work as a voice dubbing artist. You should first work on your acting and voice. Take classes, join a theatre troupe, or just practise on your own to achieve this.
Second, familiarise yourself with various accents. This can be accomplished through watching foreign-language films and television programmes or by enrolling in classes on accent reduction.
Finally, you should establish contacts with other voice dubbing artists and business leaders. You can accomplish this by participating in online forums and communities or by going to professional events.
A difficult yet rewarding career option is becoming a voice dubbing artist. Dubbing could be your best option if you love voice acting and want to work in the entertainment industry.