The KPR Institute of Engineering and Technology located in Tamil Nadu has been awarded the Top Placement Ready Initiatives (College) award by Career Guide. The award was accepted by the Principal, Dr. M. Akila on behalf of the Institute. Dr. Akila in her acceptance speech on behalf of the Institute expressed her pleasure and gratitude for receiving the award. She believes that this award will prove to be a supplement and act as an energizing element in increase their efficiency in their future projects.
NIRF top engineering colleges 2023
KPR Institute of Engineering and Technology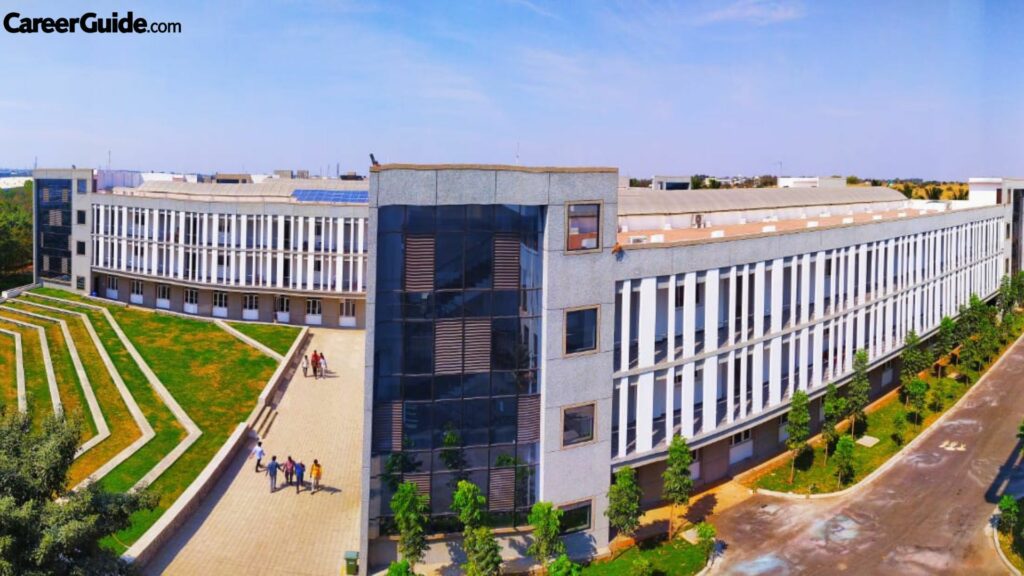 The Placement initiatives was not an easy task because of the COVID-19 situation, the students were at home while the placement company officials were in their offices. Most of the interviews had to be online, even the screening procedures were online. The students who were staying at places with no internet connection were allowed to stay at the campus and go through the physical training and standard operating procedures keeping in mind and following through all the safety protocols. It was a collective effort by the entire KPRIET team.
Dr. Akila expressed her pleasure that 90% of the students were able to acquire placements even during such difficult times and thanked each and every person who worked hard and helped improvise as the situation demanded and put in extra efforts, not because they had to but for the students and their futures.
KPRIET has also signed an MoU with Central Nantes, a technical university in France. This MoU was signed to foster academic and research collaboration. This collaboration enables the students to pursue their master's degree after the completion of a one-year foundation course in France after graduation.
KPRIET is a leading institution for Artificial Intelligence and Data Science, Chemical Engineering, Bio-Medical, Civil, Computer Science, Electronics and Communication, Electrical and Electronics and Mechanical Engineering. They are an Engineering college driven by Industry and focused on providing 21st-century engineering education to students. Their mission is to commit to offering value-based education and enhancement of practical skills; continuous assessment of teaching and learning process through scholarly activities; enrich research and innovative activities in collaboration with industry and institute of repute; ensure the academic process to uphold culture, ethics and social responsibility.
NIRF top engineering colleges 2023
World is transforming every day. In the rapidly evolving engineering landscape, KPRIET has chosen to take on increased responsibility to transform engineering education from a traditional curriculum to meet the 21st-century skills like Creativity, Critical Thinking, Collaboration and The Communication. Through their unique and strategic approach, they have enabled their students to learn beyond the books and prepare them for lifelong success.
So, in this noble endeavour, the Career Guide Team congratulates and encourages them to keep moving forward in their efforts to become a premier institute of academic excellence by imparting technical, intellectual and professional skills to students for meeting the diverse needs of industry, society, the nation and the world at large.
Acceptance speech by KPR Institute of Engineering and Technology:
Frequently Asked Questions